Who Is the Rock's Girlfriend, Lauren Hashian? Dwayne Johnson Is Expecting His Third Child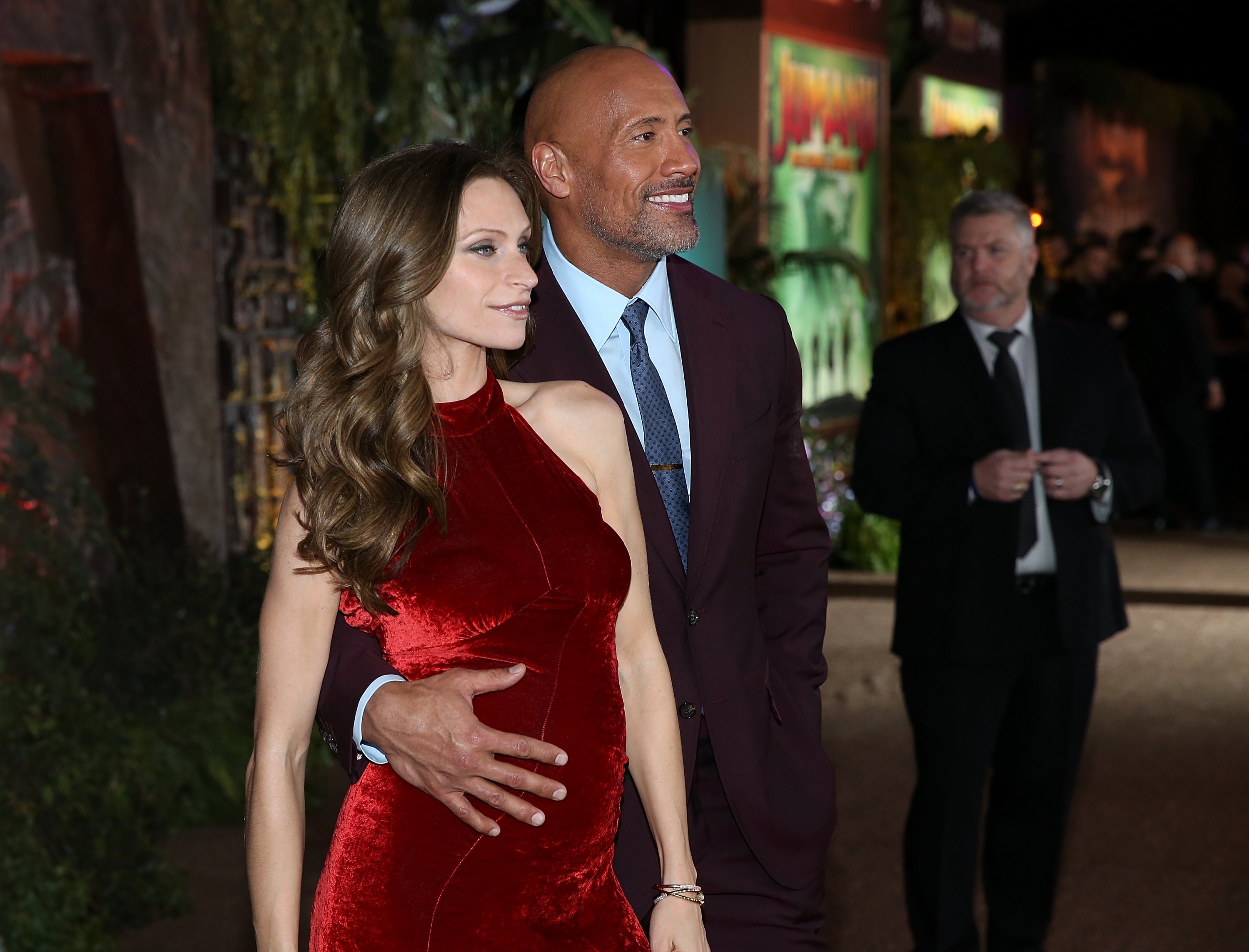 Congratulations are in order for Dwayne "the Rock" Johnson and girlfriend Lauren Hashian, who are expecting their second child together.
The former WWE wrestler turned Hollywood actor announced the news on Instagram Monday in a typically adorable way. Johnson shared a picture of his and Hashian's toddler daughter, Jasmine, and wrote: "Our Jasmine Lia would like to make a big announcement - IT'S A GIRL! @laurenhashianofficial and I are boundlessly grateful for this blessing as this spring we'll welcome our second baby. Plus, Jazzy is excited to boss around and protect her lil' sis."
After making the announcement, Johnson, 45, and Hashian walked the red carpet at the Los Angeles premiere of his movie Jumanji: Welcome to the Jungle Monday night. Hashian, a singer-songwriter, showed signs of a growing baby bump.
Johnson also has a 16-year-old daughter, Simone, with his ex-wife and manager Dany Garcia.
The actor, whose inspiring Instagram posts have attracted 96 million followers, often dotes on his daughters Jasmine and Simone on Instagram.
On Monday, he also boasted about his daughter Simone being the 2018 Golden Globes Ambassador. The title replaces the Miss Golden Globe role.
And Johnson has shared numerous cute pictures and videos of baby Jasmine too.
In October 2016, he even dressed up as Pikachu to entertain his daughter:
Johnson has been dating Hashian for around a decade, following his divorce from Garcia in 2007.
However, the Fate of the Furious actor and Garcia remain close and are business partners. As well as managing his career, Garcia and Johnson co-founded Seven Bucks Productions, the company that co-produced Jumanji, Baywatch earlier this year and Johnson's HBO dramedy Ballers.
"We always talk about how what we had makes a great partnership to rule the world but not so great for a marriage," Garcia told Newsweek in 2016 about her working relationship with Johnson.
"There was a commitment to, OK, well, we're no longer married, and we must work closely together, so I have to be as excited about him as anything for authenticity," Garcia added. "We took the time to clean up the areas we weren't communicating in the right way. We took a year after our divorce to really clean up."
Hashian released a music video for a track titled "Go Hard" earlier in 2017 along with Walter French.
Hashian is the daughter of Sib Hashian, the drummer of the rock band Boston. He died in March at age 67.