Rodney King's Daughter Recalls LA Riots 30 Years On: 'It Was Just Crazy'
Thirty years ago, four Los Angeles police officers were acquitted in the savage beating of Rodney King.
The verdict triggered one of the worst race riots in American history. Violence erupted at the intersection of Florence and Normandie avenues in South Central Los Angeles on April 29, 1992.
The city burned as the riots spread, with entire blocks of homes and businesses going up in flames. By the time order was restored six days later, more than 60 people had died.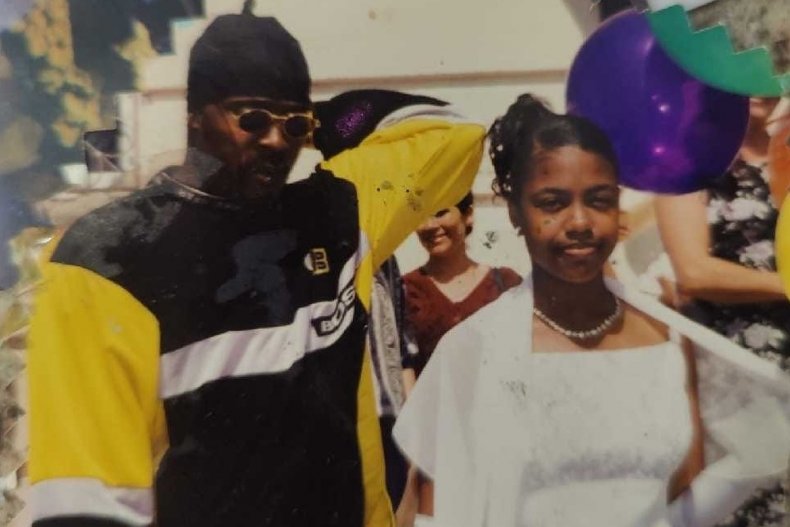 As the city marks 30 years since the riots, King's daughter Lora King, 38, recalled being an 8-year-old girl witnessing the chaos unfolding in her father's name.
"We had just moved. We moved from Montclair, California, to the heart of South Central, where the actual riots took place," she told Newsweek. "It was just crazy. I've never experienced anything like that in my life."
She continued: "I don't agree with the violence, of burning things up. But I understand the language of not being heard."
When she first saw the grainy video a bystander captured of officers repeatedly hitting, kicking and using a stun gun on King, who was Black, on television in March 1991, she didn't immediately realize that the man was her father.
"I thought how ironic that it's a person that has my dad's same name," she said.
But she came to the devastating realization after seeing her family members' reactions to the footage. "It's something that still haunts me, still to this day," she said. "It's extremely hard for adults to watch so imagine a 7-year-old child watching her father. I really don't wish that on anyone."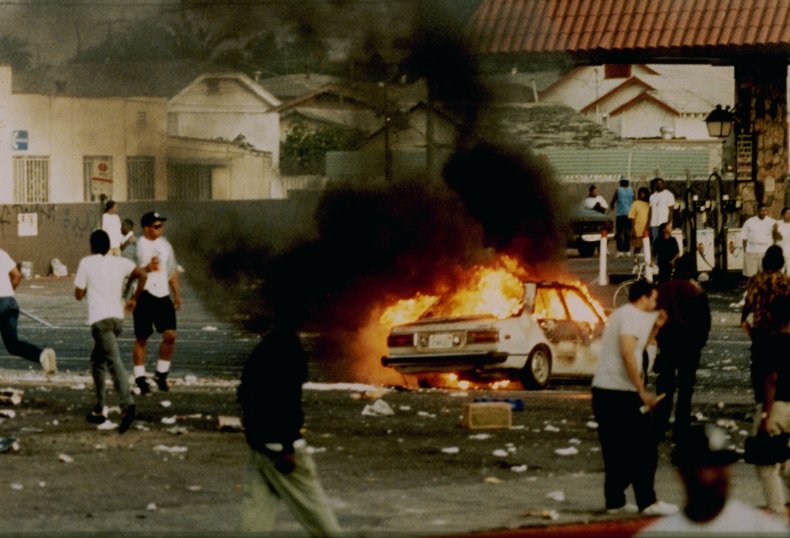 King died after accidentally drowning at the age of 47 on June 17, 2012.
But his daughter said "a huge part of him" had died the night he was beaten. "He was never the same. Physically, emotionally, mentally," she said.
He had never wanted to let on how much pain he was in, she said. "He was super happy, super loving," she added.
She believes he would have been "heartbroken" had he lived to see the 2020 killing of George Floyd, a Black man, after a Minneapolis police officer knelt on his neck for more than nine minutes—and the sometimes violent protests that it touched off across the U.S.
In 2021, people celebrated Derek Chauvin's conviction in Floyd's murder in the same streets where the riots began.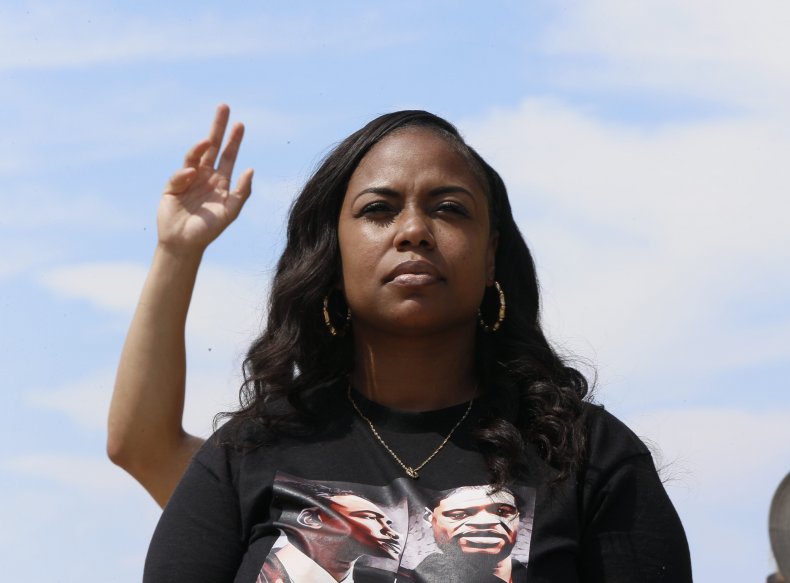 That conviction gives King's daughter hope for the future. "I think we've come together more, but I definitely do unfortunately feel like we're still divided at the end of the day," she said.
"I'm hopeful because we have grown. We haven't crossed the finish line yet but we definitely have taken a couple of steps in the race to figure out change and we're heading in the right direction."
Still, Lora King said she hopes people will remember her father as someone who advocated for peace and for people to "get along" rather than a name synonymous with police brutality and the riots.
King stepped in front of cameras to call for an end to the riots on May 1, 1992. "People, I just want to say, you know, can we all get along?" he said.
It was that philosophy and his guidance that led to her starting the Rodney King Foundation to keep his legacy alive after his death. "After my dad passed, I couldn't think of a way to honor him and I thought, well, I'll do what he told me to do," she said.