Roger Federer Responds to Greta Thunberg Over Credit Suisse Criticism
Roger Federer has responded to criticism over his ties to the multinational investment bank Credit Suisse, which has invested multiple billions in fossil fuels.
The tennis champion sent a statement to Reuters addressing the criticism he has received from environmental activists, including Greta Thunberg⁠. He said he takes climate change "very seriously" and has "a great deal of respect and admiration" for young climate activists.
"I take the impacts and threat of climate change very seriously, particularly as my family and I arrive in Australia amidst devastation from the bushfires," he said.
However, he refused to address his relationship with the bank directly.
The message follows a statement tweeted earlier this week by climate activist group 350.org, which has racked up numerous retweets, including one from Thunberg:
"Since 2016 @CreditSuisse has provided $57 BILLION to companies looking for new fossil fuel deposits - something that is utterly incompatible with #ClimateAction."
The spotlight has been placed on Federer, whose links to the bank include a sponsorship deal and brand ambassadorship—a partnership the company says "will extend beyond the end of his sporting career" and includes an annual donation of $1 million to the Roger Federer Foundation (RFF).
The sportsman sent Reuters a statement cited in multiple news outlets shortly after his arrival in Melbourne, Australia, for the Australian Open tennis tournament.
The country is experiencing its worst bushfire season in living memory as people across Australia are forced to leave their homes, while hundreds of thousands of animals have perished.
Though climate scientists are hesitant to link the disaster to climate change directly, there is no doubt that a warmer, drier climate increases the likelihood and severity of major fire events like this taking place.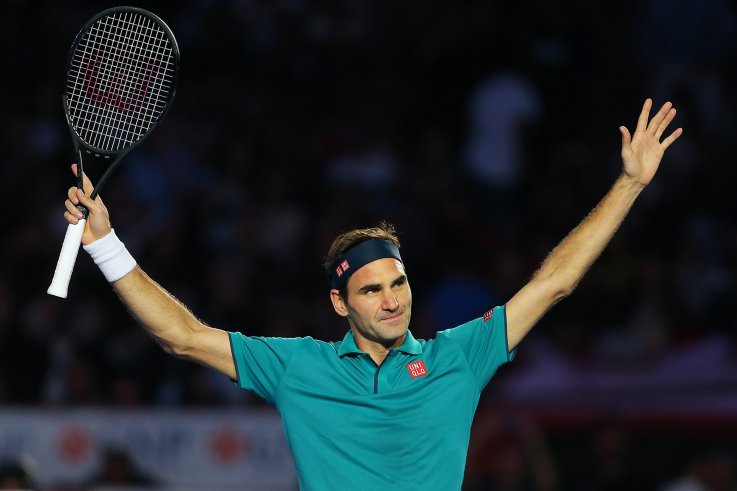 Earlier this week, Swiss climate activists attended court for refusing to pay fines charged over a publicity stunt performed in Credit Suisse branches back in 2018. The protest was organized to put attention on Federer's partnership Credit Suisse, by playing tennis in store.
The banking company responded by stating its commitment to the Paris Accord, adding it is looking to ensure its loan portfolios are better aligned with the climate goals agreed in 2015.
"Combating global warming is important," it said in a statement to Reuters on Tuesday. "Credit Suisse respects freedom of expression as a fundamental democratic right. [However,] to protect its clients, employees and branches, it does not tolerate unlawful attacks on its branches, irrespective of the perpetrators and their motives."
Roger Federer Responds to Greta Thunberg Over Credit Suisse Criticism | News