Ron DeSantis May Be Set Up for Courtroom Loss Against Disney
While some are cheering a recent move from Florida Governor Ron DeSantis and lawmakers in the state against Disney, others believe that if the company were to take Florida to court, Disney would likely be victorious.
Some are saying that what DeSantis and the Florida Legislature did last week in eliminating the Reedy Creek Improvement District, which allowed Disney to self-govern and had been in place since 1967, was a retaliatory measure and violated the company's First Amendment rights. The move came after Disney spoke out against the state's recent Parental Rights in Education law, saying that the bill should never have been passed and signed into law.
Former Fox News host Megyn Kelly, while discussing the Florida governor's move against Disney on her podcast on Monday, said she was "more concerned about what DeSantis is doing from a First Amendment perspective."
She added, "I actually think there's a very decent chance that a court is going to strike this down as viewpoint discrimination by the government against a corporation, which is not lawful."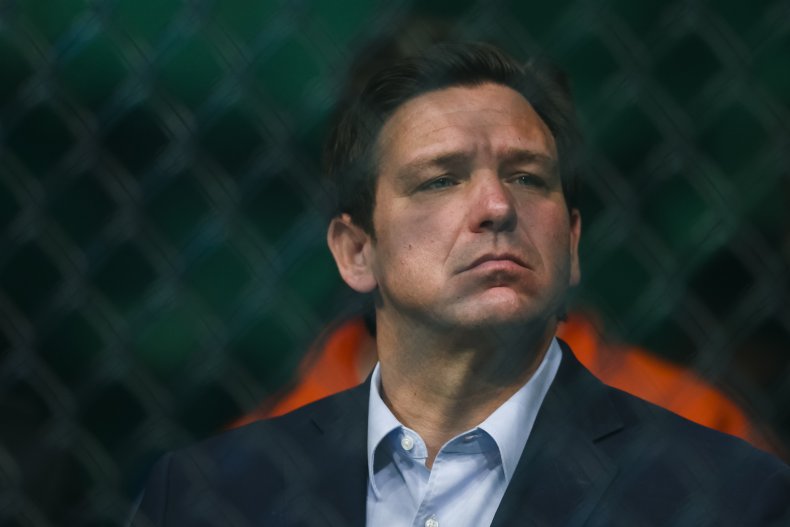 Conservative talk radio host Erick Erickson concurred with Kelly's assessment. On Twitter, Erickson referred to the move as "probably theater," going on to say that revoking the Reedy Creek Improvement District "wins with the base and Disney wins with the courts."
Last week, Amanda Carpenter, a Bulwark columnist and former communications director for Senator Ted Cruz, posted on social media that the "fact DeSantis is making it very clear he is targeting Disney as a punitive action for their speech is probably not going to hold up in court."
One lawyer told Orlando-based WFTV that if Disney were to pursue legal action against the state of Florida, the company would have a strong case.
"Once the government provides a benefit, that benefit can't be taken away in a way that is unconstitutional. In other words, the government cannot retaliate against the company in response to the exercise of the company's First Amendment rights," attorney Lawrence Walters told the station.
Likewise, Jenna Ellis, a former Trump campaign attorney, told Newsweek last week that she also believed the move from DeSantis and the Florida Legislature is retaliatory in nature.
"DeSantis and Florida legislators have admitted (and even fundraised off of!) their motive for retaliation against Disney because Disney put out a statement and said it would use its resources to fight against the Parental Rights in Education bill," she wrote.
She also stated how she sees the ongoing feud between DeSantis and Disney playing itself out.
"I predict that Disney will sue and win," Ellis wrote.
In a response to Newsweek, DeSantis' office sent the following statement:
"Special districts are a special privilege. No corporation or entity has a 'right' to a special privilege—and the state legislature has the lawful power to eliminate such privileges through the legislative process. The assertion that the First Amendment somehow protects a corporation's 'right' to have its own autonomous self-government within a state is absurd," the statement said.
In a statement to Newsweek, Erickson said: "I think Disney has a plausible case under the O'Hare trucking case in the Supreme Court from 1996—that when the government takes an otherwise lawful act to punish an entity for exercising its free speech, the otherwise legal act can become illegal. It gives them an argument at least."
Erickson continued, "The other argument Disney can use is that Florida is messing with previously agreed bond contract requirements that Disney made under the terms of the tax improvement district."
Erickson called this "a very good argument—that the government cannot act to interfere in contract rights." He mentioned bonds related to the tax improvement district and said that the "Florida government unilaterally getting rid of the district undermines the contract."
Newsweek reached out to Kelly and Carpenter for comment.
Update 4/27/22, 9:29 a.m. ET: This story has been updated with comments from Erick Erickson.