Rudy Giuliani: Trump Will Answer Mueller Questions About Russia, Not Obstruction
President Donald Trump will only answer questions from special counsel Robert Mueller that are about posssible collusion between his election campaign and Russia, according to Rudy Giuliani, who is onTrump's legal team.
Giuliani told Bloomberg News that Trump would not answer any questions about obstruction of justice relating to the Russia investigation, because it could leave him open to charges of perjury.
The proposal is in the hands of Mueller, who has yet to respond.
James Comey, the former director of the FBI whom Trump fired, was leading the FBI probe into possible collusion between Trump's presidential campaign and Russia, and said there was evidence of Trump trying to disrupt the investigation. Trump repeatedly calls Mueller's investigation a "witch hunt."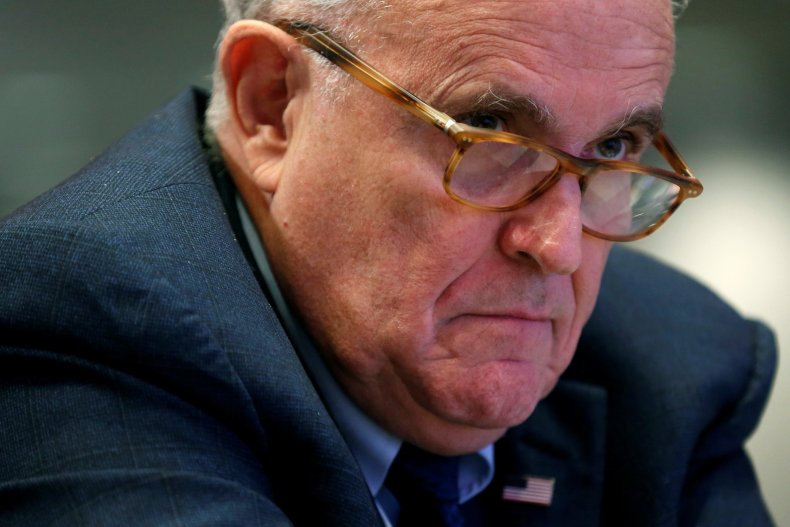 The special counsel's office declined to comment.
How, where and on what subject Mueller will question the president are all under negotiation between Mueller's and Trump's legal teams. Lawyers for the president worry Mueller will lead the president down a path to incriminating himself.
"He's not getting the president on any kind of obstruction of justice questioning. It's just not going to happen," Giuliani told Fox News host Laura Ingraham in June.
"All of us know he shouldn't testify unless we get everything we want and he wants.
"He wants to testify. His complaint is 'I did nothing wrong. I can stand up to any questioning.' What he doesn't realize is how pernicious they are."
Giuliani called them "disreputable, unethical lawyers."
The U.S. intelligence community concluded that Russia interfered in the 2016 election in an attempt to undermine the democratic process and sway victory to Trump.
Mueller recently indicted the 12 Russians for targeting the election with cyberattacks, including a hack of the Democratic National Committee that secured a cache of private emails subsequently leaked through Wikileaks to damage Hillary Clinton.
Paul Manafort, Trump's former campaign manager, has also been indicted on allegations of money laundering and acting as an unregistered lobbyist for a foreign government, specifically Ukraine under the Kremlin-allied Yanukovych regime.
Trump has said the Mueller probe is corrupted by political bias against him and has called for its end as it racks up indictments.
This article was updated to say that the special counsel's office declined to comment.