Russell Brand has received support from a number of celebrities after four women accused him of rape, sexual assault and emotional abuse during a seven-year period.
As part of a joint investigation by The Sunday Times, The Times and U.K. TV network Channel 4 show Dispatches, the women have alleged they were sexually assaulted between 2006 and 2013 while Brand was a presenter on British radio and TV, as well as an actor in Hollywood. In a video posted on Friday to X, formerly Twitter, Brand denied the allegations leveled against him.
According to the investigative article published by The Sunday Times on Saturday, one woman said that Brand raped her against a wall in his Los Angeles home and that she was treated at a rape crisis center on the same day. The Times says it has also seen medical records to support the allegation.
A second woman alleged that the comedian assaulted her when he was in his early 30s and she was 16 and still in school. She claimed he referred to her as "the child" during an emotionally abusive and controlling relationship that lasted for about three months.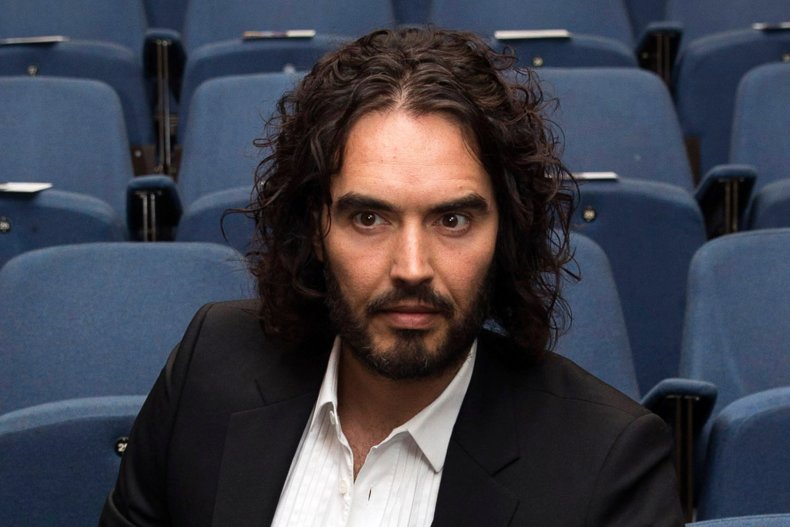 A third woman claimed that Brand sexually assaulted her while she worked with him in Los Angeles, and that he threatened to take legal action if she told anyone else about her allegation. Meanwhile, the fourth woman claimed Brand sexually assaulted her and that he was physically and emotionally abusive towards her.
In his video on X, Brand said his relationships have been "always consensual" and that he strongly denies "these very serious criminal allegations."
Brand maintained that he has been transparent about his previous relationships being consensual and wants to keep being transparent. He continued his response by also suggesting the two "mainstream media outlets are making a coordinated attack" against him.
"These allegations pertain to the time when I was working in the mainstream, when I was in the newspapers all the time, when I was in the movies, and as I've written about extensively in my books I was very, very promiscuous," he said.
Following the release of his video, X owner Elon Musk was among the first to share his reaction, writing in apparent response to Brand's claims of being attacked by "mainstream" media outlets: "Of course. They don't like competition."
Last year, it was alleged in an article by Insider that Musk exposed himself to a flight attendant and offered a horse for an erotic massage back in 2016, leading to a $250,000 settlement. Musk vehemently denied the allegations, and said they were politically motivated.
Elsewhere, social media influencer Andrew Tate also supported Brand on X, telling the comedian: "Welcome to the club @rustyrockets." Tate's post included an illustration of a knight, alongside the caption: "On my way to fight the crazy b**** allegations."
Back in December, Tate was arrested alongside his brother, Tristan Tate, and was among a group of four arrested in Romania on charges of human trafficking and forming a criminal gang to sexually exploit women. Andrew Tate was also charged with two counts of rape.
All four have claimed their innocence since they were arrested last year, but spent three months in a Bucharest jail before being released into house arrest. The Tate brothers were released from house arrest in August.
Meanwhile, former Fox News host Tucker Carlson also weighed in with support for Brand, stating on X: "Criticize the drug companies, question the war in Ukraine, and you can be pretty sure this is going to happen."
"Sure seems that way!" Musk responded to Carlson, while Andrew Tate wrote: "Yep."
Podcaster Alex Jones has also come to his "friend" Brand's defense, explaining in a video that he has known the comedian for several years.
"I've never seen women throw themselves at anybody like with him," Jones said of Brand. "I mean, I've seen the old footage of Elvis [Presley] with women pulling their panties off and throwing them at him. It's like that."
"And now because he comes out against big pharma, he comes out against the globalists, he comes out against the New World Order, suddenly the allegations are happening to him," Jones added in the clip.
Early in his career, Brand was known for left-leaning comedy that lampooned the British political establishment. However, in recent years he appears to have embraced more conservative viewpoints, with his show Stay Free with Russell Brand moving to video platform Rumble in 2022.
His videos include titles such as "Shhh... Don't Mention The Vaccines" and the "Great Reset" theory, which claims that the "elites" were using the pandemic to take control of the globe.
According to The Sunday Times, the investigations into Brand had been developing over the past few years, with reporters interviewing hundreds of sources who knew or worked with the star. These included ex-girlfriends and their friends and family, comedians, celebrities, people who worked with him in radio and TV, and senior staff at the BBC, Channel 4 and other media organizations.
To corroborate these allegations, The Sunday Times wrote that reporters have also seen private emails and text messages, submitted freedom of information requests, viewed medical and therapists' notes and Brand's books and interviews.
Newsweek has contacted representatives of Brand via email for comment.