Secretary of State Antony Blinken has vowed a U.S. response would follow if Moscow targeted the U.S. with a cyber attack, as he reiterated his administration's concern about hacker threats as a major issue of national security.
Blinken told the Italian newspaper La Repubblica that cyber hacking had been discussed during this month's summit between the U.S. President Joe Biden and his Russian counterpart, Vladimir Putin.
The interview was published Tuesday after he visited Rome for talks about the global Islamist threat. In it, the Secretary of State referred to the attack on the Colonial Pipeline on the U.S. East Coast, which the FBI has linked to DarkSide, a ransomware gang believed to be based in Russia, although not thought to be state-sponsored.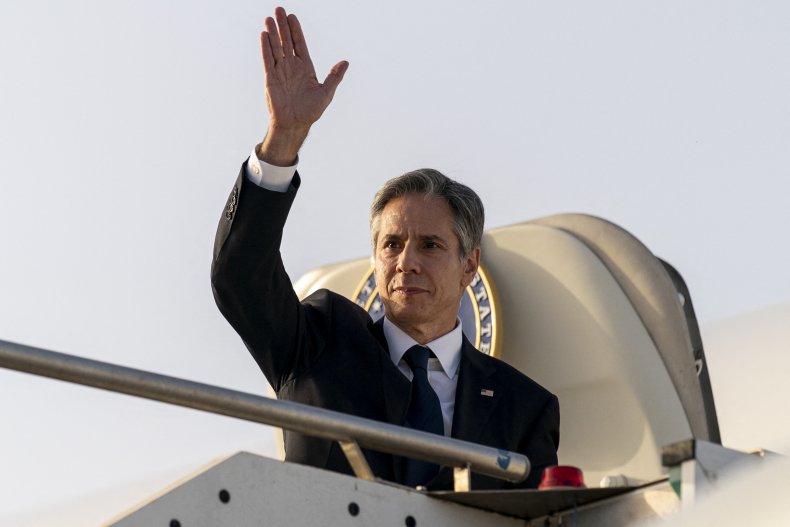 "We expect Russia to take action to prevent these cyber attacks from happening again," Blinken told the paper, according to a translation.
Blinken said that there were areas of national infrastructures of strategic interest that should be off limits, such as water, electricity and public transport, and these "must be protected from cyber attacks. We have made this clear to Putin."
The U.S. has sanctioned Moscow over the SolarWinds attack that compromised American government departments, carried out by hackers believed to be directed by the Russian intelligence service, the SVR. The Kremlin denies any involvement.
He said that as Biden had previously told Putin, the U.S. hopes to have a "more stable and profitable relationship" with Russia which includes co-operation on strategic issues such as arms control, cyber security, and regional crises.
He also referred to jailed opposition politician Alexei Navalny. Last week, the U.S. announced it was preparing fresh sanctions against Russia for Navalny's near fatal poisoning linked to Moscow, although the Russian authorities deny responsibility.
"If Russia continues to attack us, or to act as it did with the SolarWinds attacks, the intrusions into our elections, and the aggression against Navalny, then we will respond," he said, according to Reuters.
"Not because we want conflict, but because we care about our values ​​and principles," he said. "It is up to Russia to decide."
In a lengthy article for the newspaper Kommersant, Russian foreign minister Sergey Lavrov said the Biden-Putin summit had been "generally constructive" and said an "understanding" had been reached on issues including "consultations on cybersecurity."
He also repeated the accusations, made by Putin in an op-ed for Die Zeit last week that the U.S., NATO and the EU had supported a coup in Ukraine in 2014.
Newsweek has contacted the Kremlin for comment.