Russia Attacks U.S. Military Guide Preparing Troops For Future War With Moscow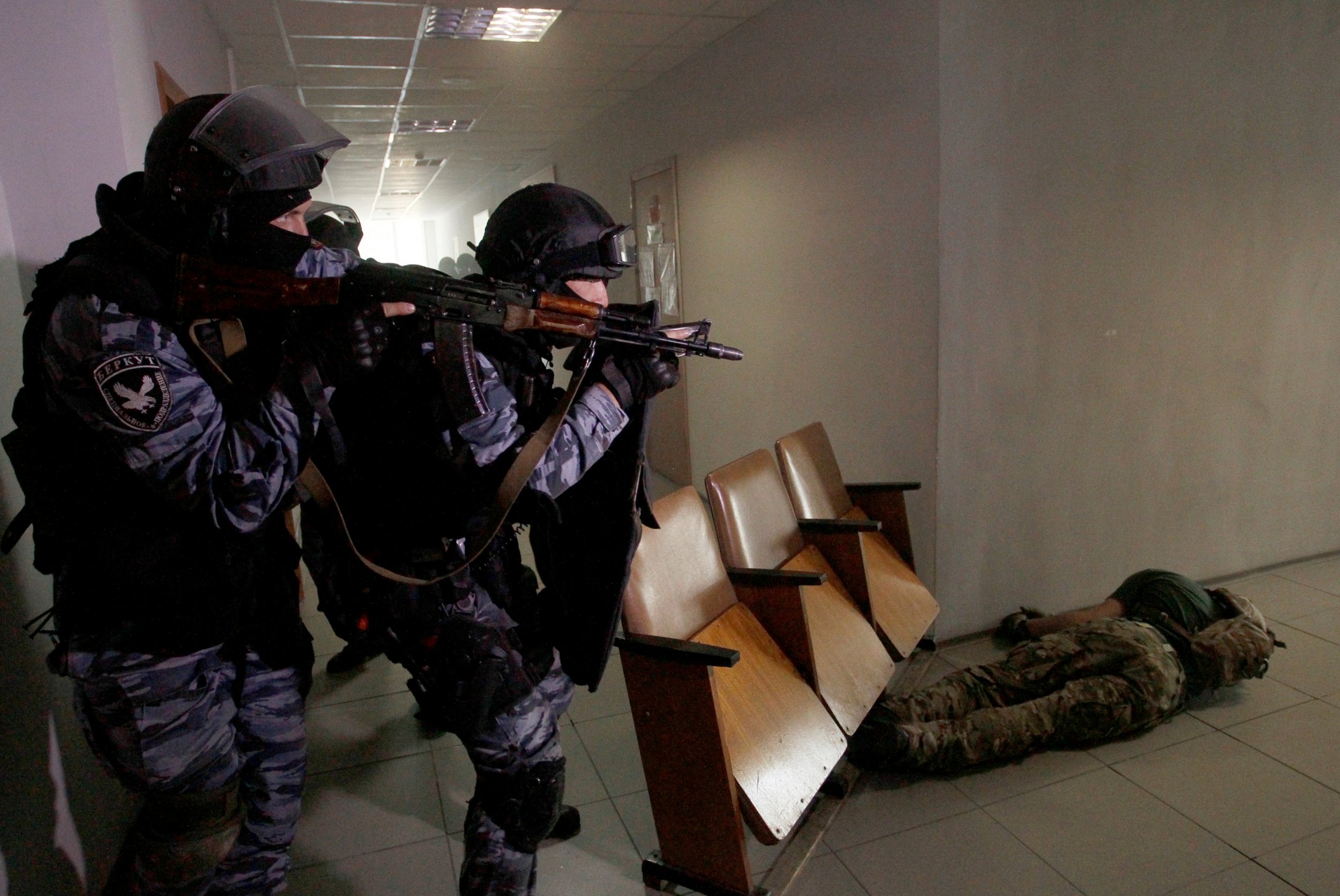 Russian officials have criticized a U.S. military handbook preparing soldiers for a possible future conflict with Moscow and its allies.
Described as a guide intended "to increase awareness of Russian tactics, near-peer capabilities, and current U.S. non-material solutions to mitigate the threat posed by Russian proxies," the 68-page document, "Russian New Generation Warfare Handbook," details how Russia's military has evolved and improved since the Cold War and calls on the U.S. to make changes to face the "Russian threat." In response, Russian Embassy spokesperson Nikolai Lakhonin called the handbook a "clear contradiction" of both nations' attempts to rebuild bilateral ties.
Related: Russia leads world with new nuclear icebreaker ship, Putin's latest Arctic move
"It is worrying that the U.S. Defense Department document intended for internal use seriously allows the possibility of fighting between U.S. and Russian armed forces. This can only be imagined in a terrible delirium!" Lakhonin said Tuesday in a statement posted to the embassy's official Facebook account.
"Specific measures are proposed for the training of personnel to act against the Russian Federation. This evidence of training the U.S. troops for direct conflict with Russia looks very alarming, especially in the current and already difficult situation in European security," he added.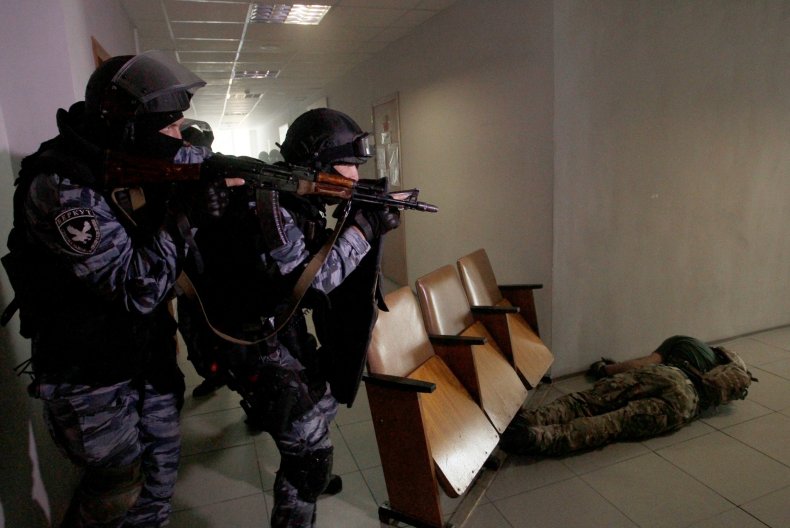 The guide was authored by the Army's Asymmetric Warfare Group and dated December 2016, but was reportedly published last week by the Public Intelligence group, which collects and releases various documents deemed to be of public importance. Much of the document focuses on combating Ukrainian separatists supportive of Russia. It includes in-depth tactical analysis of Russian military formations, tactics and weaponry, as well as the military's take on Russia's role in the ongoing conflict in Ukraine.
The U.S. accuses Russia of directly intervening in Ukraine to back rebel militias battling Ukrainian troops after protesters ousted a pro-Russia president in 2014, a charge Moscow denies. While Russia has previously said it's sent some personnel into eastern Ukraine, Lakhonin maintained Tuesday that "Russia not a party to the internal conflict in Ukraine" and that "Russian troops are not in Ukraine."
Russia has also argued its annexation of the former Ukrainian territory of Crimea in the wake of 2014 unrest was done to ensure the safety of the majority-Russian population, but the U.S. and its NATO allies accuse Moscow of violating the sovereignty of a fellow European nation. The fallout of the dispute has led to the biggest arms race in Europe since the Cold War, with NATO and Russia both fortifying their respective borders and organizing major military exercises.
U.S.-Russia relations declined rapidly last year as Washington levied accusations that Moscow intervened in the 2016 presidential race, and former President Barack Obama pledged diplomatic retaliation against Russia around the time the "Russian New Generation Warfare Handbook" was released.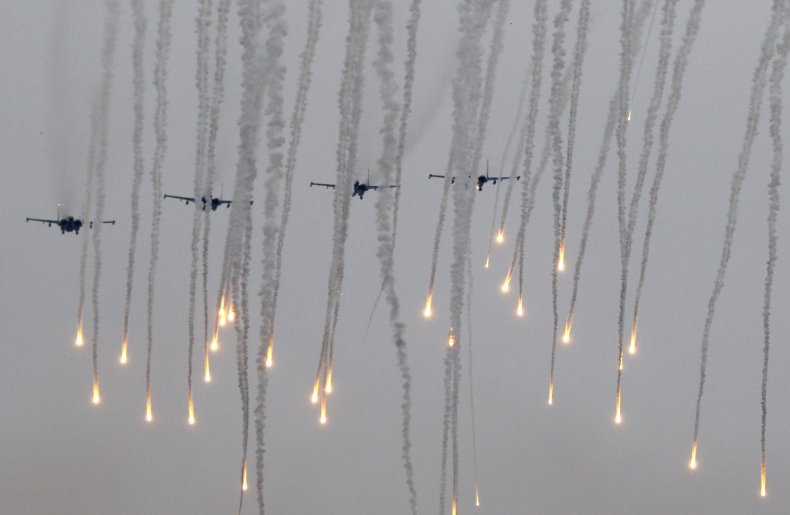 The relationship between the world's two leading military powers briefly improved as President Donald Trump came to office earlier this year. But once again the nations fell out over foreign policy differences and hit what Trump himself described as an "all-time and very dangerous low" as persistent reports of Russian intervention in the election compelled Congress to roll out new sanctions against Moscow.
Despite tit-for-tat diplomatic attacks on each another, U.S.-Russia military efforts have gained some ground in Syria, where both forces are battling the Islamic State militant group (ISIS) using local partners that differ on the nation's political future. The U.S. has abandoned rebel groups dedicated since 2011 to overthrowing Syrian President Bashar al-Assad, Moscow's ally. But recently reported animosities between the Russia-backed Syrian military and the U.S.-backed, mostly Kurdish Syrian Democratic Forces raise the threat of direct clashes between the international sponsors, such as those outlined in the U.S. Army guide.
Frants Klintsevich, head of the defense and security committee of Russia's upper house of parliament, called the document "useless" over the weekend and claimed Russia had the upper hand on the battlefield.
"They are unable to fight the Russians in military and technical terms or in moral and psychological training," Klintsevich said, according to The Moscow Times.