Russia Blames Obama for Trump Failures in White House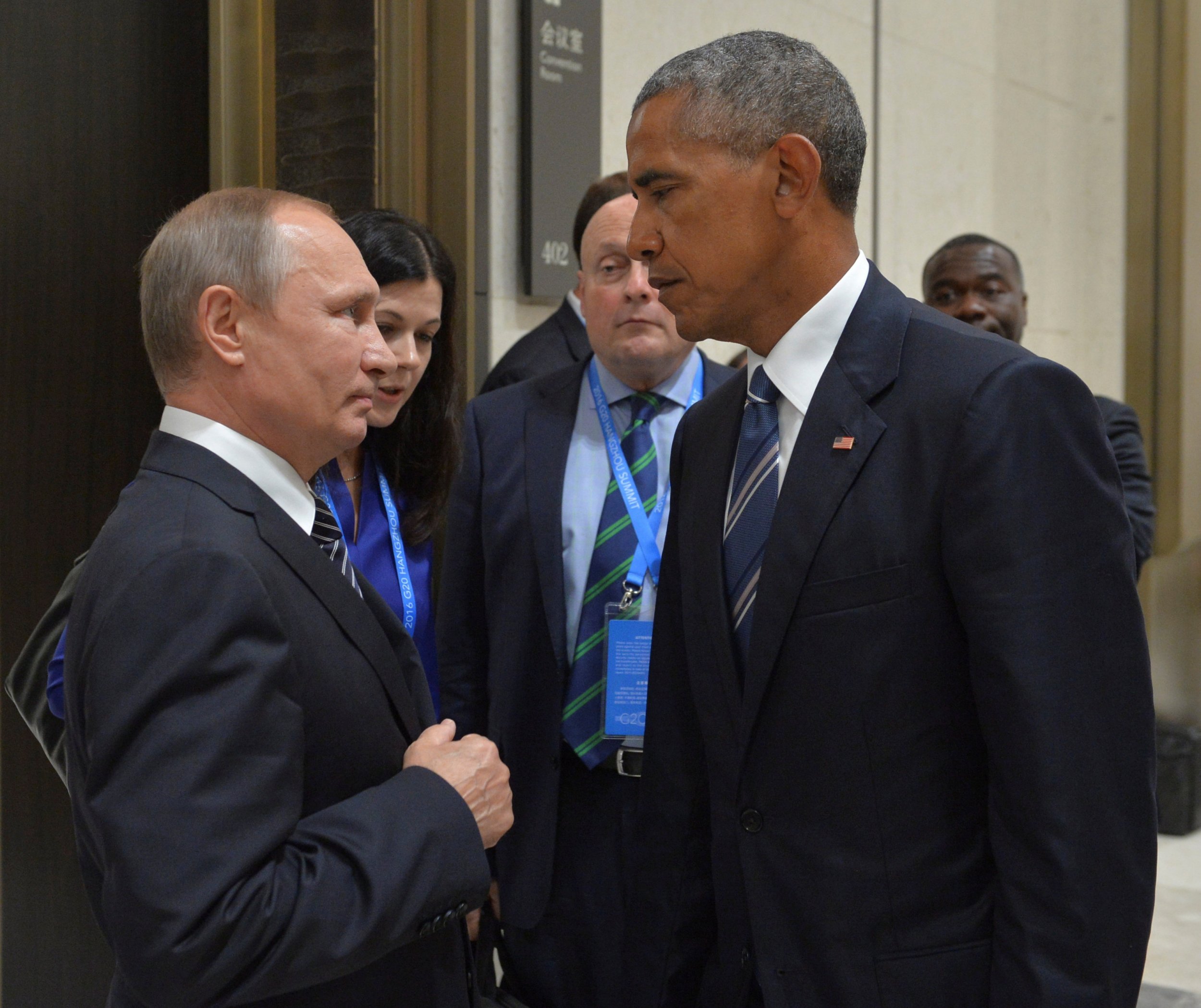 Russia announced Friday it plans to retaliate against the latest U.S. diplomatic attack that saw Moscow forced to shutter assets in three major U.S. cities.
Foreign Minister Sergei Lavrov told students that the White House on Thursday had given Moscow only 48 hours to close down its consulate in San Francisco and two other buildings in New York and Washington. The U.S.'s move came in response to Russia's decision to slash the number of U.S. diplomatic staff allowed in Moscow, a strike that itself followed Congress rolling out new sanctions against Russia earlier this month. Lavrov said Russia was preparing to react strongly to President Donald Trump's administration, but blamed Trump's predecessor for sabotaging bilateral relations in the first place.
Related: How U.S. and Russian relations got so bad: a timeline from 2014 to present
"But I want to say that this whole story with [the two countries] exchanging tit-for-tat sanctions was not started by us. It was started by the Obama administration to undermine U.S.-Russia relations and to not allow [President Donald] Trump to advance constructive ideas or fulfil his pre-election pledges," Lavrov said, according to Reuters.
"We will respond harshly to things that damage us."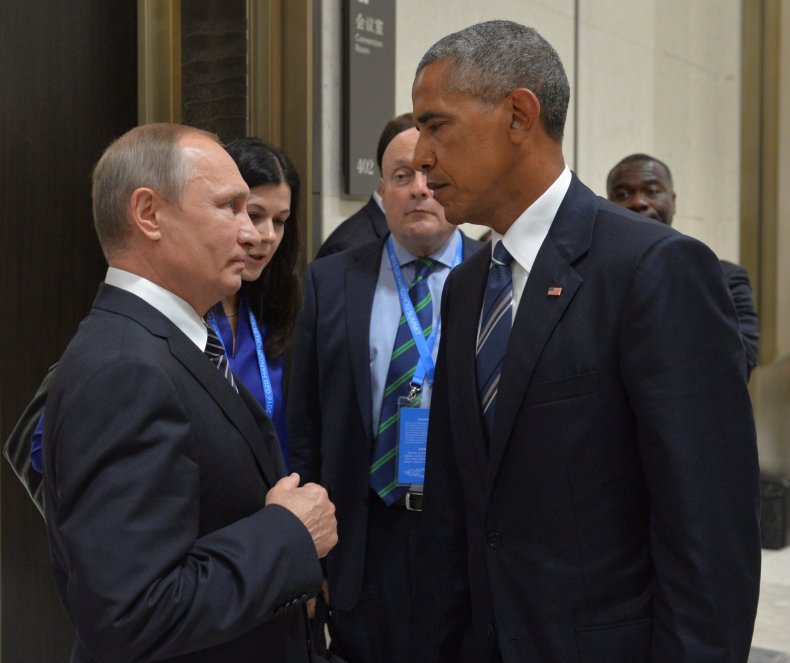 When President Barack Obama took office, in 2009, he inherited the very beginnings of what has since been compared with a sequel to the Cold War between the U.S. and the Soviet Union that lasted for nearly half a century after World War II. In the final years of his presidency, former President George W. Bush had begun boosting U.S. missile defenses in Europe, a move that Russia responded to with missile tests and deployments. As Bush departed, however, Obama sought to reset relations with Russia, then led by President Dmitry Medvedev. The detente would not last.
Obama managed to renew the historic START treaty, aimed at reducing nuclear weapons stockpiles, in 2010, but a wave of demonstrations by Russians amid legislative elections the following year brought with it new issues. Vladimir Putin, then prime minister, accused the U.S. of sponsoring the protests to undermine Moscow. Putin was once again elected president in 2012, and relations continued to deteriorate as Obama opposed Russia's support for Syrian President Bashar al-Assad against CIA-backed rebels, as well as its annexation of the Crimean Peninsula from Ukraine in 2014.
The latter move initiated an arms race that ultimately inflated to the largest military mobilizations that Europe has witnessed since the Cold War. U.S.-led NATO bolstered its forces at Russia's western borders with new missiles and multinational battle groups. Russia responded by moving its own troops and missiles. It was amid these mounting tensions that Trump was elected president.
Along the campaign trail and even into his early days in office, Trump was seen as a major political ally of Putin's. Despite the controversy brewing over emerging allegations that Moscow intervened in the U.S. election on behalf of Trump, the Republican leader embraced a closer relationship with the world's second leading military power. He criticized his predecessor's handling of the situation and, like Obama, pledged a new beginning with Russia.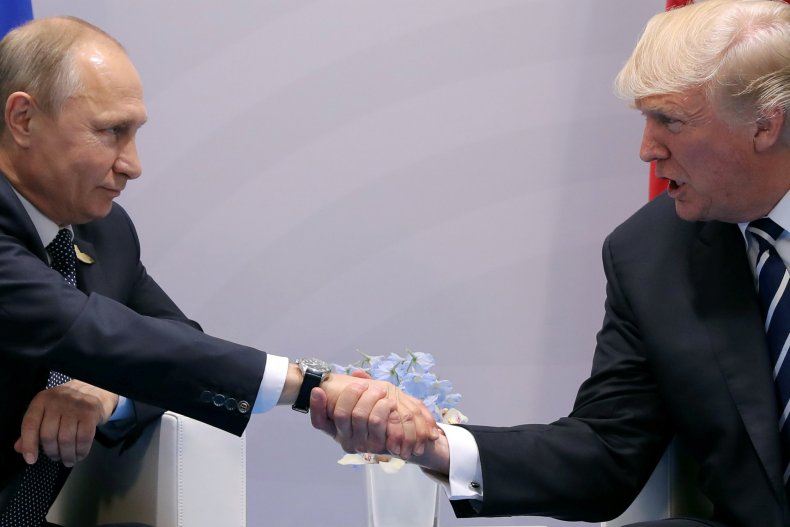 Trump called for closer cooperation with Russia in Syria, where the U.S. had begun to abandon support for opposition groups and focus on targeting the Islamic State militant group (ISIS). Trump even called NATO "obsolete." As investigations into his administration's ties to the Kremlin intensified, however, Trump appeared to pull back from this alliance and sought to condemn some of Russia's moves.
In April, Trump ordered an airstrike on a Syrian military base after accusing Syrian President Bashar al-Assad of conducting a chemical weapons attack on civilians, something Assad and Putin denied. The incident led to a bitter fallout between the two and an escalation of aggressions between their respective allies abroad. As the White House and the Kremlin sought rapprochement last month, Congress instituted new sanctions against Russia that were reluctantly signed into law by Trump, who said relations had reached an "all-time and very dangerous low."
Soon after, 455 U.S. diplomatic staffers were ordered out of Russia as part of Putin's crackdown on "illegal restrictions," a likely reference to Washington's recent sanctions. The U.S. responded by telling Moscow to close shop in San Francisco, New York and Washington, and neither side has shown signs it's willing to budge, summoning a revival of the deep mistrust between the U.S. and Russia that existed under Obama and for decades during the Cold War.