Russia Banned From Munich Security Conference, Won't Be Given 'Platform'
The Munich Security Conference (MSC) is taking place in February, but Russia will not be a part of it.
Christoph Heusgen, new chairman of the conference and former German ambassador to the United Nations, tweeted Monday that Russian officials aren't invited to the 59th MSC from February 17-19 in Munich, Germany, that includes foreign and security policy debates from high-level global diplomats.
It is an event normally attended by heads of state and government, ministers and diverse voices from international organizations, the private sector and the media.
"Russian officials are not invited to #MSC2023," Heusgen tweeted. "We will not give them a platform for their propaganda. We want to discuss Russia's future with Russian opposition leaders and exiled people - THEIR voices need to be heard and amplified."
The MSC website says the 2023 event will provide "an opportunity to take stock of cohesion within the Alliance and political commitment to the rules-based international order."
"The Russian war of aggression in Ukraine, which began just a few days after the Munich Security Conference in 2022, marks a 'turning point,'" the MSC says on its website. "The war of aggression has not only caused enormous suffering in Ukraine, but has also exacerbated crises in other parts of the world."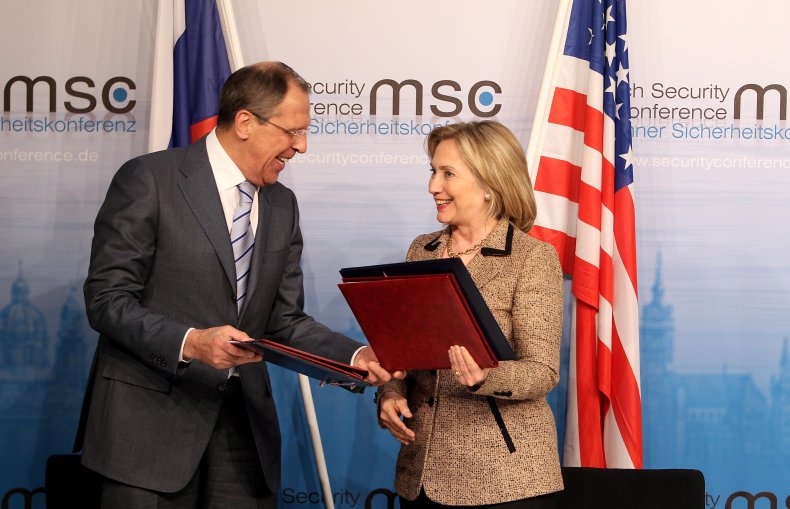 Questions that will further come to light at the next conference will include how the world looks one year after Russia's invasion, and whether it is a harbinger of more violence supported by impunity.
U.S. Secretary of State Antony Blinken attended this year's MSC just days before the Russian invasion occurred, previously calling it an opportunity to meet with NATO allies and partners to discuss "coordinated, ongoing efforts to urge Russia to deescalate and choose diplomacy, as well as our readiness to impose severe costs should Russia further invade Ukraine."
President Joe Biden attended his first MSC in 2021 as a way to better the relationship with European partners.
Events involving Russians, as well as artists intending to perform in Russia, have dramatically altered since the invasion began February 24.
Musicians Green Day and comedian Louis C.K. canceled events in Russia, while the Met Opera and Cannes Film Festival banned artists allied with Russian President Vladimir Putin. Formula One terminated a contract with the Russian Grand Prix, and Spotify suspended both free and paid streaming subscriptions.
Reuters reported last month that Russian and Belarusian athletes will continue to be barred from skiing competitions—a ban initially designed for only the 2021-2022 season but has been extended.
Newsweek has reached out to the Kremlin for comment.