Russia Blames Sanctions for Putting 8.4 Million Jobs at Risk
As sanctions continue to be placed on Russia, the country is saying that the situation could end up jeopardizing over eight million jobs.
Speaking at a recent meeting, Federation Council Deputy Speaker Galina Karelova claimed that the job status of over 8.4 million Russians has changed since Western sanctions were enacted. Over 95,000 of those affected have had their job status changed to be "on standby," similar to paid leave, she said. However, it is unclear whether their companies or the Russian government are paying the workers.
The majority of jobs that could be affected by the sanctions are those involving Western companies. Many prominent companies, like BP and General Mills, have recently announced they will no longer provide services in Russia, whether that means closing manufacturing facilities or canceling previously-negotiated contracts with Russian entities.
"According to daily employment monitoring data as of March 21, 36,765 organizations together employing 8.4 million people have stated that the employment mode of their workers has changed. As many as 95,865 people are on standby. Most of them are in Moscow, the Samara region, the Kaluga region and in St. Petersburg," said Karelova.
All four areas are prominent in the country due to their administrative and industrial ties.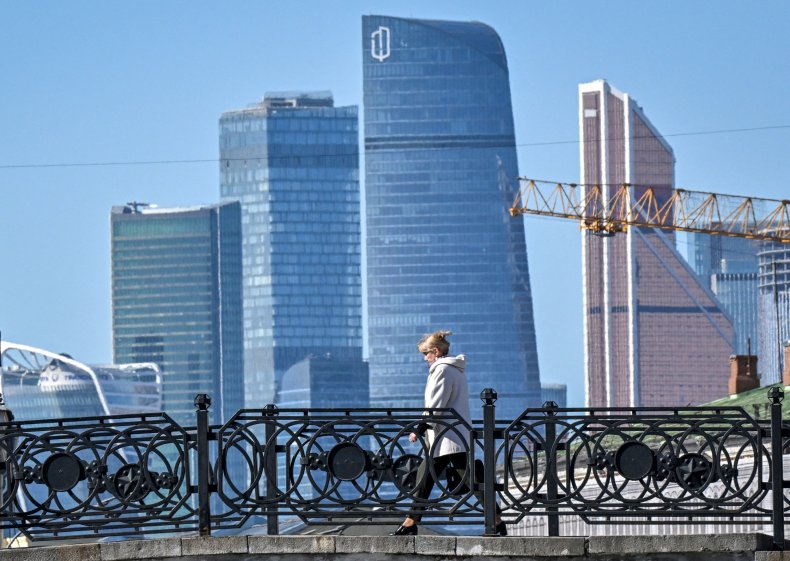 Many of the current sanctions are affecting Russia's status in the trade industry, leaving the country few Western places to ship their goods. Because of this, the possibility of millions of jobs being rapidly affected by Western decisions regarding business is high.
These remarks come as a major summit approaches that could determine the rest of the war's course. NATO and the European Union will be hosting the summit in which members from both organizations, including U.S. President Joe Biden, will discuss further plans of action against Russia in support of Ukraine.
Among the topics that will be discussed at the summit is the possibility of placing further sanctions on Russia, a move that some nations are hesitant to enforce, to the ire of Ukrainian officials. Despite calls for an international ban on Russian oil and energy, some European nations worry that such an immediate shut-off would cause catastrophic economic damage due to their overall reliance on Russia for such products.
This stance is one that Ukrainian officials who have spoken to Newsweek do not agree with.
"It's unacceptable for any country that pretends to represent the modern civilized world to block sanctions until the military invaders stop their offensive," said Iuliia Mendel, a former secretary of Ukrainian President Volodymyr Zelensky.
Update 03/23/22, 1:39 p.m. ET: This article was updated with additional information.
Update 03/23/22, 12:57 p.m. ET: This article was updated with additional information.