Russia to Bolster Troops With Ex-Soldiers as Losses Mount in Ukraine: UK
Russia plans to increase its own troop numbers in Ukraine by enlisting former soldiers as its losses mount amid the ongoing invasion of the Eastern European country, according to a defense intelligence update from the U.K.
"In response to mounting losses, the Russian armed forces seek to bolster troop numbers with personnel discharged from military service since 2012," the U.K. Defense Ministry tweeted early Sunday morning, adding that Russia is also trying to recruit troops from Moldova to "generate more fighting power."
Russia has experienced what Kremlin press secretary Dmitry Peskov called "significant losses" of its own troops. He also told Sky News on Thursday that the Russian military casualties were a "huge tragedy for us" without revealing an exact number.
In order to do damage control, Peskov said Friday he was referring to the official Russian defense ministry's counts of 1,351 soldiers who died since the invasion on February 24. However, Ukraine said the death toll of Russian soldiers reached 18,900 since the war began, The Guardian reported Friday. Russia has previously said that those numbers are exaggerated.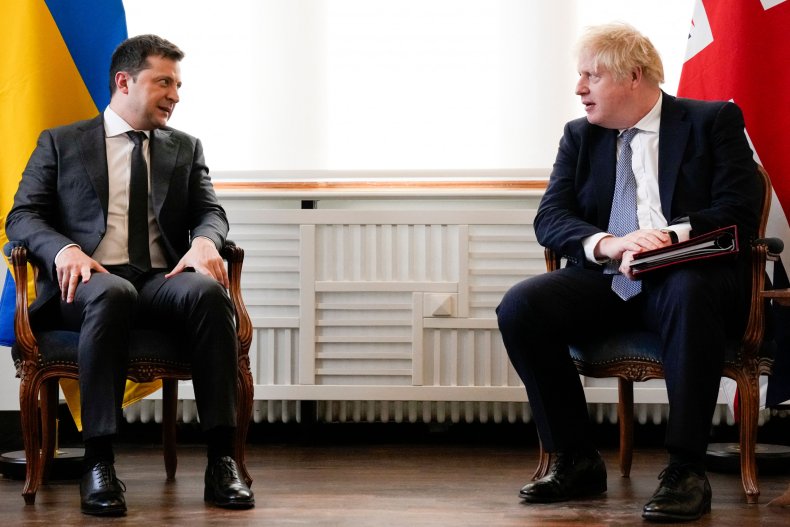 Meanwhile, BBC Russian reported that the Russian army lost 1,083 soldiers including 217 individuals, who were officers. NATO, on the other hand, estimated last month that up to 40,000 Russian troops either died, were wounded, captured, or have gone missing during the first month of the war, per CNBC. Those who died range between 7,000 and 15,000, according to NATO.
The number of Ukrainian soldiers, who were killed so far in the conflict remains unclear, however the Office of the United Nations High Commissioner for Human Rights (OHCHR) confirmed a total of 1,611 civilian deaths as of April 6. OHCHR said those numbers could be higher.
"We do hope that in coming days, in the foreseeable future, this operation will reach its goals or will finish it by the negotiations between Russian and Ukrainian delegation," Peskov told Sky News.
Meanwhile, the British government confirmed that it is "providing a range of economic, humanitarian and defensive military assistance to Ukraine, and is imposing additional sanctions on Russia and Belarus."
On Saturday, Prime Minister Boris Johnson met with Ukrainian President Volodymyr Zelensky in Kyiv to assert further support for the country.
"Today I met my friend President@ZelenskyyUa in Kyiv as a show of our unwavering support for the people of Ukraine. We're setting out a new package of financial & military aid which is a testament of our commitment to his country's struggle against Russia's barbaric campaign," the prime minister tweeted.
No further details were revealed about the financial and military aid that Johnson mentioned, but the prime minister announced this week that Britain would provide Ukraine with £100 million ($130 million) worth of weapons following Russia's bombing of a train station in the eastern city of Kramatorsk.
Zelensky shared pictures of his meeting with Johnson on Facebook, and called the prime minister "one of the most principled opponents of the Russian invasion, a leader in sanctions pressure on Russia and defense support of Ukraine."
Newsweek reached out to the Russian foreign ministry for comment.