Russia Charges Khodorkovsky With Organizing Two Murders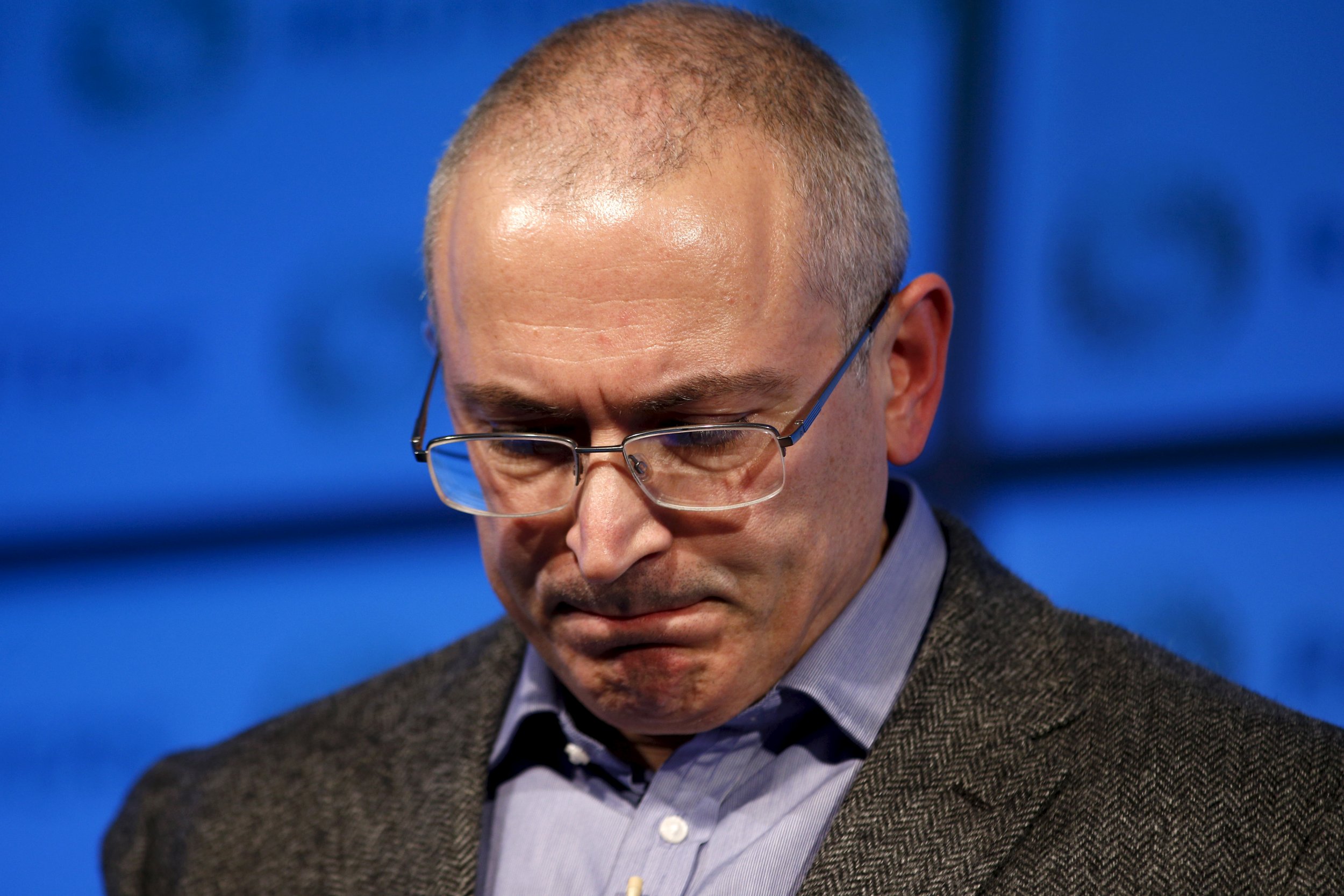 Russia's investigative committee has officially charged President Vladimir Putin's old foe Mikhail Khodorkovsky with organizing two murders and four attempted murders.
In an official statement from the committee, spokesman Vladimir Markin said that Khodorkovsky, former head of the now defunct oil company Yukos, is charged with being behind the killing of Vladimir Petukhov, mayor of oil town Nefteyugansk in 1998, and of organising the attempted murder of Petroleum Handelsgas chief Yevgeny Rybin in 1999 on the outskirts of Moscow.
Rybin survived the attempt on his life, but one of his bodyguards was shot dead and two others were wounded. When Petukhov was killed in Nefteyugansk in 1998, his bodyguard was wounded.
Earlier this week, Khodorkovsky was called to put himself forward for questioning after the Petukhov murder case was reopened in June, with the Kremlin critic named as a prime suspect—a move that he dismissed as politically motivated in a speech on Wednesday. Friday's charges come only two days after that speech, in which Khodorkovsky said he thinks revolution in Russia is "inevitable".
When commenting on the Russian government's summons, Khodorkovsky's spokeswoman called the suggestion that the ex-oligarch was involved in Petukhov's murder a "farce".
The former Yukos boss has a fraught relationship with Putin and the Russian government. In 2003, he was convicted of embezzlement and jailed in a case that was widely thought to be politically motivated. Khodorkovsky was famous for challenging Putin during the first years of the latter's presidency and has backed opposition activists since being released from prison in 2013.
In July, Khodorkovsky predicted that "Putin's era" is coming to an end and that the Russian president will step down in 2019, only a year after being re-elected for a fourth term in 2018.