Russia's Elite Spared Death in Ukraine at Expense of Minorities: U.K.
Russia's metropolitan elites have avoided the impact of heavy battlefield casualties that the country's forces are sustaining in Ukraine, according to a new defense intelligence assessment.
Russia's elite, particularly in the major cities of Moscow and St. Petersburg, have so far emerged "relatively unscathed" from the "extremely heavy casualties" being racked up in the ongoing Ukraine war, the British defense ministry said on Sunday.
In the eastern regions of Russia, the death toll for Russian troops is likely more than 30 times higher than in Moscow, as a percentage of population, the ministry wrote in its daily update on Twitter. "Ethnic minorities take the biggest hit" in some regions, the government department added.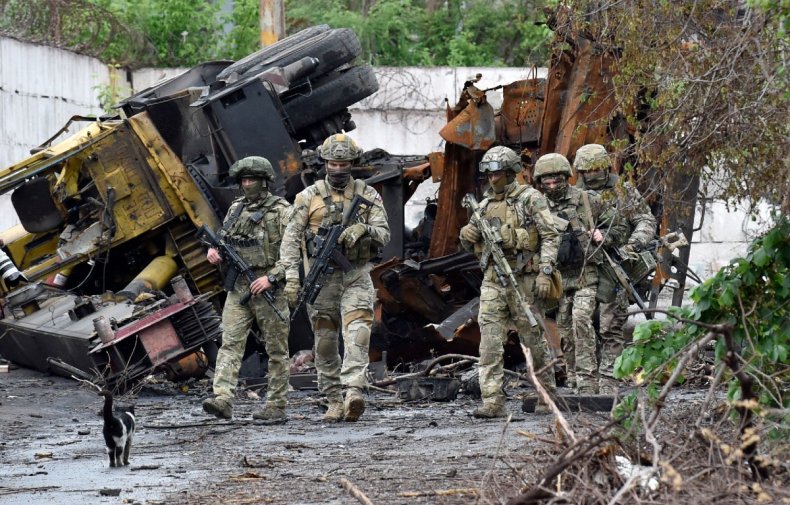 The government department pinpointed senior officials who attended Russian President Vladimir Putin's annual address to lawmakers in February. Of the officials who were photographed in their seats in the front two rows of the audience, not one is thought to have a child serving in Russia's armed forces, the British defense ministry said.
It is difficult to establish an accurate picture of Russian and Ukrainian casualty numbers, and estimates vary widely. However, back in September 2022, Russian defense minister Sergei Shoigu announced a partial mobilization of reservist fighters to head to Ukraine.
By Kyiv's count, 159,090 Russian fighters have been killed since the start of the full-scale war on February 24, 2022. This includes 1,090 Russian soldiers in the last 24 hours, the General Staff of Ukraine's Armed Forces said on Sunday. However, these estimates typically come in higher than many Western figures.
On February 17, 2023, the British defense ministry said Russian military and paramilitary forces had likely sustained up to 200,000 casualties since the beginning of the invasion. Up to 60,000 troops have died, the assessment added.
Moscow has provided only two updates on casualties throughout the war. The first, just over a month into the invasion, said that 1,351 Russian troops had been killed in the fighting. Announcing the partial mobilization in September 2022, Russian defense minister Shoigu said that 5,937 Russian soldiers had been killed by that point.
But the impact of the casualty count "varies dramatically across Russia's regions," the U.K. defense ministry said on Sunday. The government department added that, in the southern Russian region of Astrakhan, three-quarters of casualties came from the minority Kazakh and Tartar communities.
Protecting the elite and "influential" members of Russian society "will highly likely remain a major consideration" for the country's military command, the U.K. defense ministry said.
Newsweek has emailed Russia's defense ministry for comment.