Russia to Expand International Patrol Flights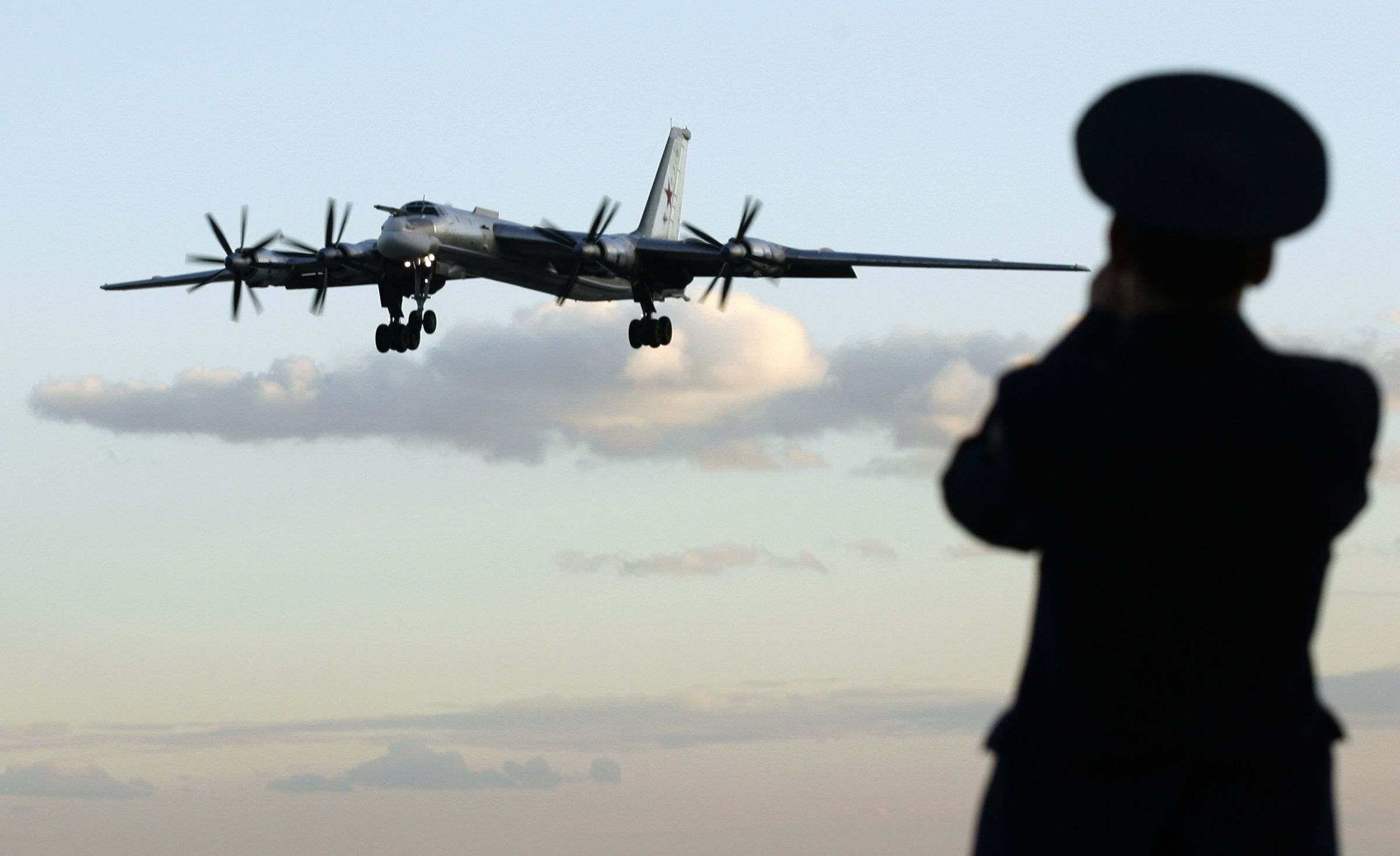 Russia have announced that they will continue to send bomber jets near to EU and NATO airspace, and that the military is to widen the perimeter of its controversial 'air patrol' flights.
In a video-conference Russia's defence minister Sergei Shoygu addressed leading officials from all branches of the Russian military, and the meeting largely focused on the country's air force and naval aviation.
"Russia's strategic bomber jets are always stationed on the frontlines of our homeland, completing patrol flyovers in many regions of the world," Shoygu said, referring to the new military jet flights which have been carried out over the Norwegian Sea, the Barents Sea and the Atlantic northeast region in the last month.
Shoygu declared that these flights have been "of a regular nature" and said that they are set to continue. "We do not intend to give up on this practice," Shoygu said, adding that Russia also plans to further increase the areas covered by their patrol flights internationally, although he did not specify where or when this would happen.
According to Russia's Ministry of Defence, the country's marines and special forces will also complete a record number of parachute drop drills in 2015, with nearly 16,000 such exercises scheduled for the coming year. The Ministry adds that this is the highest number of parachute drills in 10 years, up from 12,000 last year.
Russian bombers have twice been spotted near the UK coast this year - once in January and then again the following month - while other EU and NATO states such as the Scandinavian and Baltic countries have experienced an even more drastic rise of Russian incursions near both their air and marine space.
A spokesperson for the Norwegian Defence Ministry's chief advisory group, the Norwegian Defence Research Establishment, insists that Russia has been "respecting Norway's air borders in the north," which is where Norway has access to the Norwegian and Barents seas, but does admit that the country's military is monitoring the increased Russian activity near its borders.
"The situation in the Barents Sea differs from that in the Baltic Sea region, where Russian military aircraft in the course of the last year have violated Estonian, Finnish and Swedish airspace," he says.
Addressing Shoygu's statement, the spokesman was clear that Norway would be prepared for an increase in the level and scope of Russian activity.
"These flights are being closely monitored by the Norwegian military. When Russian bombers approach Norwegian airspace, they are routinely intercepted by Norwegian F-16 fighter aircraft operating from Bodø Main Air Station in northern Norway," he concludes.
Shoygu recently boasted of Russia's ability to continue testing its military's battle readiness and that the country's arms supplies has not depleted, despite the fact Russia are experiencing a financial crisis. He also added that Russia will continue holding snap drills of its forces in the coming year.
Russia's Baltic neighbours have already expressed alarm over the activities of Russia's military situated near their borders, with former Estonia and Sweden defence official Martin Hurt recently arguing Russia could use such an exercises to mount an assault on "one or several Baltic capitals" if the rate of drill escalation continues to be tolerated by the West.