Russia Giving Up on Ousting Zelensky While Facing Struggles in War: Israel
Israeli Prime Minister Naftali Bennett said Russia is no longer attempting to oust Ukrainian President Volodymyr Zelensky as it is facing struggles in the ongoing war.
According to the Jerusalem Post, Bennett made the comments during the Ynet's People of the State conference on Monday, when he said, "We are trying to mediate together with our friends in the world, but there is a long way ahead." The Jerusalem Post also reported that Bennett believes Russia is no longer trying to demilitarize Ukraine.
The comments by Bennett, according to the Jerusalem Post, came shortly after he disputed remarks by Zelensky that compared the Russian invasion of Ukraine to the Holocaust.
When Russia invaded Ukraine earlier this month, President Vladimir Putin said that the plan for the "special military operation" was the "demilitarization and de-Nazification of Ukraine."
According to the Israeli newspaper Haaretz, Zelensky criticized Israel's response to the war between Russia and Ukraine, saying, "Listen to the words of the Kremlin. They are using the terminology of the Nazis."
During a press conference a day later, Bennett was asked about Zelensky's comments and said, "I personally believe that it is forbidden to equate the Holocaust to anything," Haaretz reported.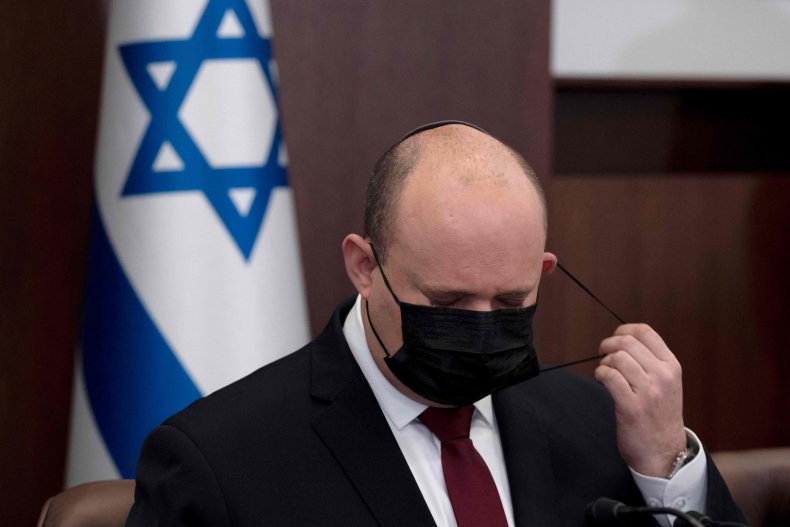 According to the Jerusalem Post, during the news conference on Monday, Bennett also noted that Ukraine was no longer demanding entry into NATO, which it previously asked for when Russia initially invaded.
"We will continue together with our other friends in the world to try to bridge to put an end to the war. This is the best thing that can happen," Bennett said, according to the Jerusalem Post.
Since Russia invaded Ukraine, it has faced an array of issues, and a Ukrainian Cabinet member, Herman Halushchenko, told CNN on Tuesday that Ukrainian military forces have been able to retake control of the town of Makariv.
"And I believe that today and tomorrow and the nearest future other cities will be under control of our army," he added.
Zelensky said this week that he is prepared to negotiate with Putin to end the war.
"I think that without negotiations, we cannot end this war," Zelensky told CNN. "If there's just a 1 percent chance for us to stop this war, I think that we need to take this chance. We need to do that."
Newsweek reached out to the Bennett's office and the Russian Foreign Ministry for comment.