Zelensky Will Have Ukraine Vote on Any Negotiated Terms to End Russian War
Ukrainian President Volodymyr Zelensky said that Ukrainians will be able to vote on negotiated terms that will be aimed at ending the Russia-Ukraine war if the two countries can iron out a deal to stop the fighting.
During an interview that was published by Suspilne on Monday, the Ukrainian president said that his people will be given the opportunity to respond to certain types of attempts for compromise. His promise for a national referendum on potential negotiation terms will give a heightened say to Ukrainians, many of whom have taken up arms against Russia the past few weeks.
It was not immediately clear, however, how soon any potential terms could be presented to the Ukrainian people after multiple rounds of peace talks between the two countries have stalled.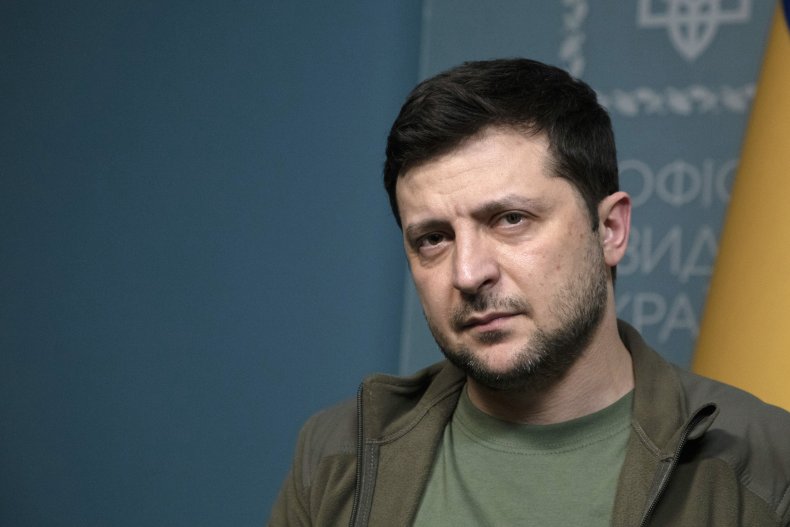 In an interview with CNN's Fareed Zakaria on Sunday, Zelensky called for another round of peace talks with Russian President Vladimir Putin, and warned that failure to hold the talks could have dire consequences.
"I'm ready for negotiations with him," he said. "I was ready for the last two years. And I think that without negotiations we cannot end this war," adding, "I think that we have to use any format, any chance in order to have a possibility of...talking to Putin. But if these attempts fail, that would mean that this is a third World War."
Zelensky also commented on his country's bid to join NATO, which has so far proved unsuccessful. He said that Ukraine has not been fully accepted into the organization because "they (NATO) are afraid of Russia," according to the translated interview in Suspilne.
As for his promise of putting terms to a national vote, he said that he is "ready to do anything" if the move is agreeable to his people, according to Suspilne.
Zelensky has praised his country for the pushback it has shown against Russian forces during the invasion and said in a video message earlier this month that he believes the strong resistance in Ukraine was not anticipated by Putin.
"They came to our land to look for something that has never been here: cowardice, consent to slavery," he said.
Newsweek has reached out to Russia's Foreign Ministry for comment and will update this story when a response is received.
Update 3/21/22, 4:05 p.m. ET: This story was updated with additional information and background.