As Russia Goes to the Polls, Who Will Count Their Votes?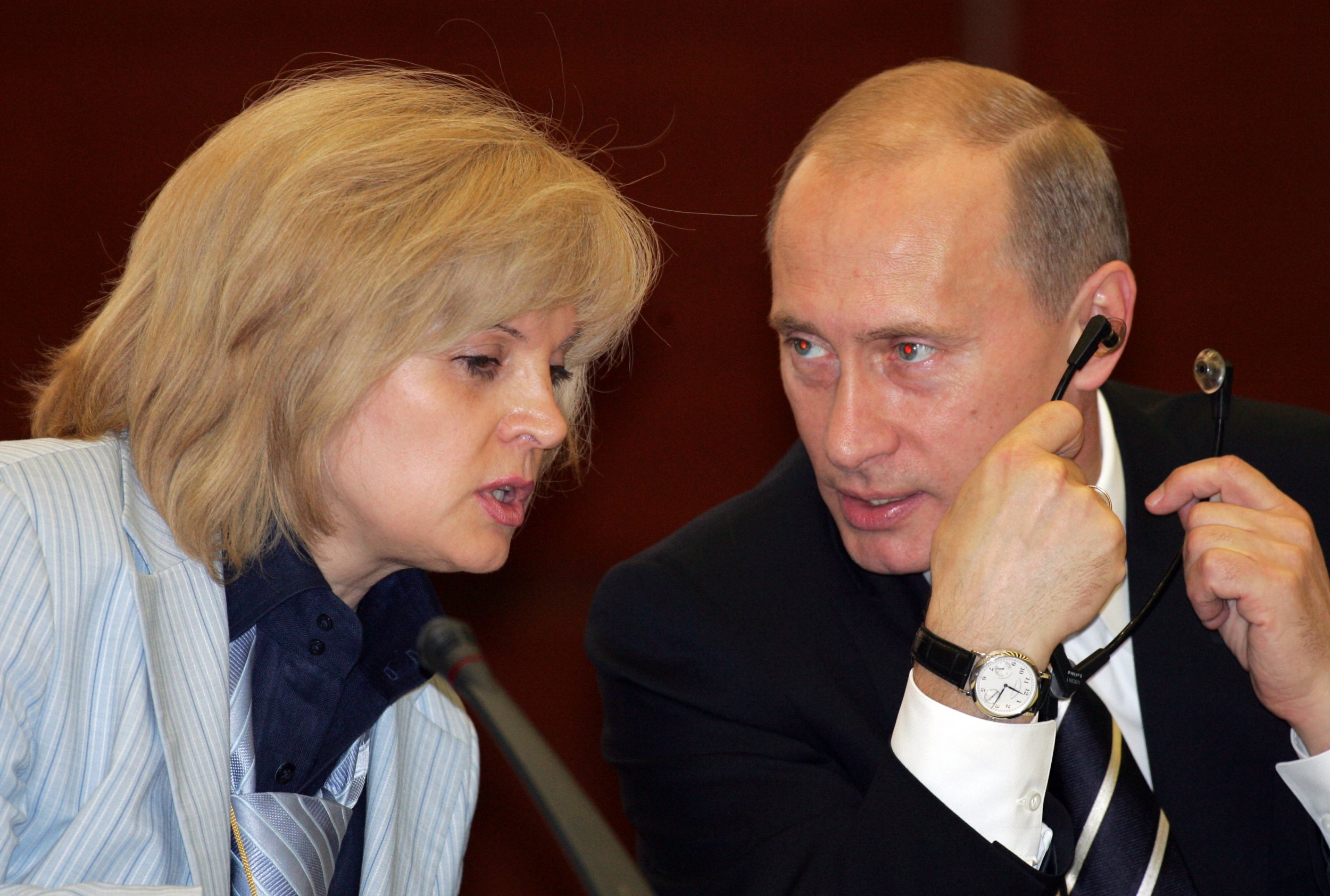 "You know, comrades," Joseph Stalin is famously quoted as saying, "to me it is highly irrelevant how the party votes. What is of the utmost importance is who counts the votes and how they go about it."
The Soviet leader's adage, as noted by Stalin's secretary Boris Bazhanov after his death, is one he lived by, as it now embodies the hollow ballot-casting in the single-party Soviet regime. It has also rung true of many regimes since, including in Russia.
Russians will go to the polls to elect a parliament on Sunday, with ruling party United Russia almost certain to continue to come out on top. But with nearly a quarter of voters still undecided, the extent of the victory may depend on who counts the votes.
Ella Pamfilova, a respected former human-rights activist, will head Russia's Electoral Commission for the 2016 elections. Her appointment was a shock to many earlier this year, as she succeeded a long-time ally of Russian President Vladimir Putin.
Vladimir Churov rose through the St. Petersburg city administration in the 1990s like many of Putin's closest friends, and from 2007 served as the top vote-counting official in Russia for nearly a decade. He was not popular with Russian liberals, especially after declaring shortly after his appointment that "Churov's law" was "Putin is always right."
While the white-bearded Churov was in many ways the model of the Kremlin-brand official, presiding over a series of dubious presidential and parliamentary elections, Pamfilova's political past is closer to that of senior politicians currently in opposition to Putin.
She is the first woman to head Russia's Electoral Commission and have ministerial credentials, having served in the cabinet of liberal prime minister Yegor Gaidar in 1991. She has also clashed with the Russian conservative right wing, defending free press and youth activists.
Pamfilova has a good reputation in the eyes of Russian liberals, but it is unclear how much of her philosophy she has instilled in the system that will require around a million people to count fairly across Russia, in the brief period of six months since her appointment.
In the lead-up to the elections, her colleagues announced she had drafted a blacklist of Russian regions, where fraud was deemed more likely, which included Moscow, while she herself announced she would resign if the vote was not fair.
At a large press conference, three days before the vote Pamfilova repeatedly said that she had ensured the upcoming election would be better-equipped to deal with the violations plaguing previous votes. However, according to the BBC, she left the conference prematurely after she became emotional when answering a question about how she would react if the vote was not fair.
"If I fail these elections, I will submit my resignation," she said. "But I am not inclined that way. Neither my daughter, nor my loved ones, nobody will be moving to live in the U.S. or the U.K.. This is my country and I want everything to be fine here."
The conference came to an abrupt end as an emotional Pamfilova left the hall, suggesting some turmoil in the electoral commission.
She famously resigned as human rights ombudsman to Russian President Dmitry Medvedev in 2012 after reportedly feeling a lack of support from the Kremlin in her defence of liberals.
Pamfilova has already spoken in defence of Parnas, one of Russia's only two liberal parties allowed to run in this election out of a total of 14 national parties. She said her aim was to see that all registered parties made it on the ballot and refused pro-Kremlin party Civic Platform's request to suspend the opposition group. Parnas were not allowed on the ballot in 2011 in a decision that was heavily criticized by liberals inside and outside Russia.
In general, Pamfilova has overseen the fall of a major hurdle faced by opposition parties in Russia: registration. Russian business daily newspaper Vedomosti reported that Parnas and fellow liberal party Yabloko had a total of 378 candidates approved to stand for election, refusing entry to only three. On the whole, 6,510 candidates were registered this year compared with 2,077 in 2011.
Russian independent news channel RBC has already hailed the campaign as fair and devoid of scandal due to Pamfilova's decision not to exclude the opposition from the ballot. However major opposition players have been sidelined from the election for other reasons, as influential anti-corruption blogger Alexey Navalny, found guilty of dubious fraud charges, cannot participate.
Also independent oversight is also set to be low, according to Russia's largest non-partisan monitor organisation Golos announced that it will send out less than half the number of observers it was able to during the last parliamentary election.
According to Golos many of the violations detected or reported to them are concerned with government resources going towards campaigning for United Russia. Some of the instances reported include the regional government of Dagestan handing out flags with the United Russia logo to participants in a children's football tournament, post offices in the Saratov region mailing United Russia campaign materials without stamps, and the Moscow branch of the party phoning voters who had not given them their details.
The Organisation for Security and Cooperation in Europe (OSCE) will send around 420 observers on polling day, though over the campaign only 64 long-term observers have been deployed, as of last month. The OSCE noted in its pre-election report that they have kept in communication with Pamfilova and based on her statements they "welcome the new leadership of the Central Electoral Commission and its work."
Daragh McDowell, Russian politics expert from Maplecroft, notes that as some of the Golos reports indicate, Pamfilova's appointment is unlikely to have rooted out a systematic bias in regional electoral commissions.
"While Ella Pamfilova displayed some, limited, independence during her tenure as the head of the Russian Human Rights Commission, it is very doubtful she will have any impact on the outcome of the election in her role," McDowell says.
"The Kremlin is relying on a rigged electoral playing field, rather than ballot-stuffing in order to achieve a United Russia victory," he adds, before warning that "some ballot-stuffing is likely inevitable."
Independent pollster the Levada Center estimated earlier this month that despite a fall in popularity, United Russia was still likely to take in 50 percent of the votes if undecided (22 percent) and abstaining voters (15 percent) did not choose to vote for another party on polling day.
"United Russia's campaign strategy has been broadly similar to previous Duma elections, i.e. use its position as the 'party of power' and access to administrative resources to tilt the competitive landscape so much that the outcome is predetermined," McDowell concludes.
Putin's own pre-election message to voters, underlined that the legitimacy or the veneer of legitimacy of the vote is a priority for the Kremlin. He made a rare boast that the vote would go ahead with "equal conditions for open and fair competition," before telling Russians that "it is entirely up to you…to decide the shape of our new parliament."