Russia 'Getting Ready' to Hack 2020 Election, Warns Ex-Clinton Campaign Chairman John Podesta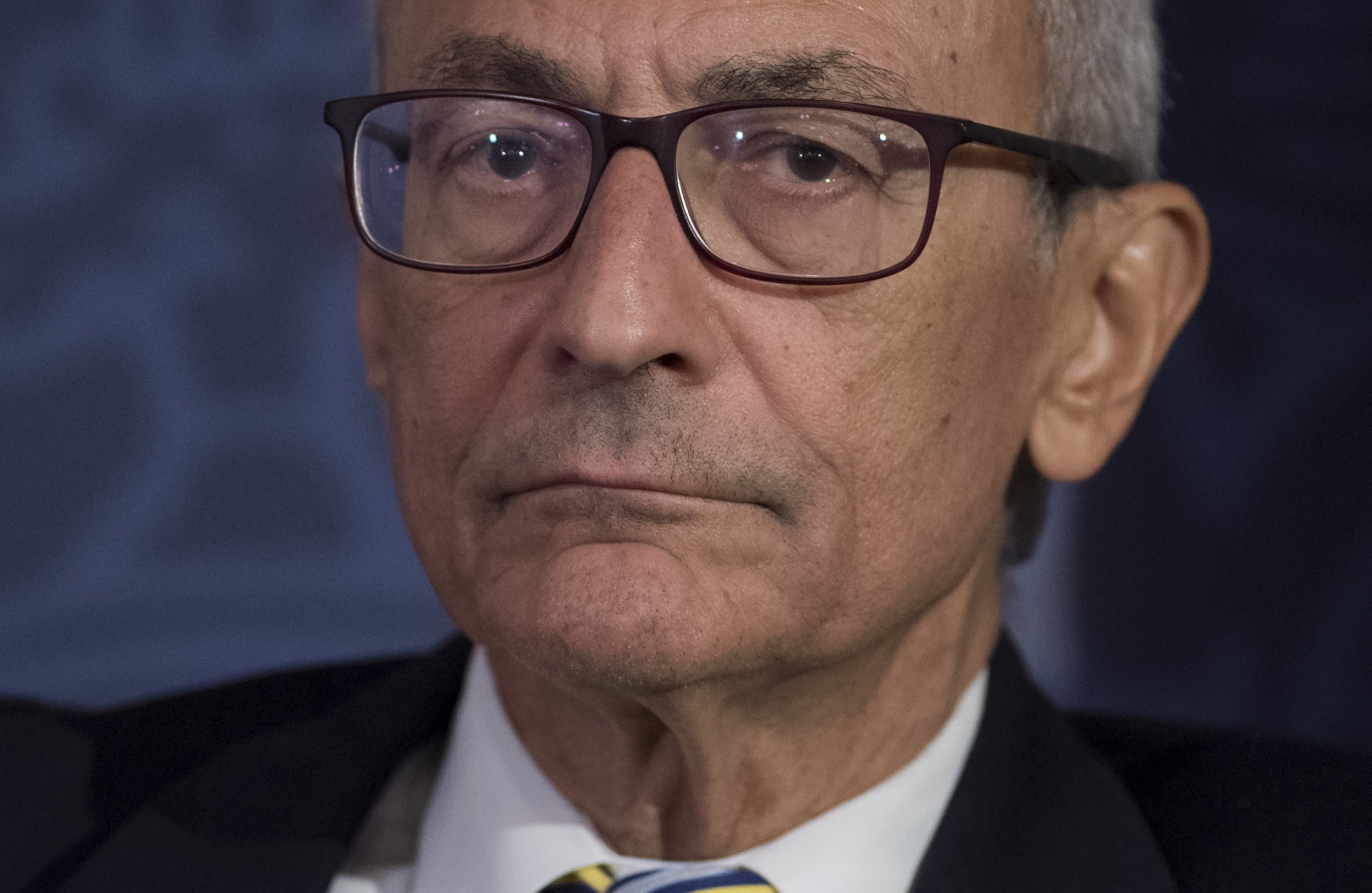 John Podesta, Hillary Clinton's former campaign chairman, warned that Russia was preparing to interfere again in a U.S. presidential election as 2020 looms on the horizon.
Podesta's emails were stolen by Russian hackers who broke into the Democratic National Committee's computer system before the 2016 election.
Those private emails were released via WikiLeaks shortly before Election Day to embarrass the Democratic candidate Hillary Clinton and damage her campaign.
Special counsel Robert Mueller's investigation has indicted the Russians allegedly responsible for the email theft.
Speaking to the ABC News podcast The Investigation, Podesta, whose personal email account was also hacked, spoke of Clinton's frustration about the Russian interference that had helped Trump at the time of the election, and said that the DNC's claims were not taken seriously enough.
"I think we were both pushing the argument that Russia was in fact interfering on his behalf. And we were on television. I did probably every Sunday show making this argument," Podesta said.
"You know, people were actually surprised at how far we were going. Now in retrospect, everything we were saying turns out to be true," and "the Russians are...getting ready to do this again."
American intelligence agencies are alert to the ongoing threat of Russian interference in elections in a repeat of 2016's events.
Kremlin-linked operatives used traditional hacking techniques and the spread of disinformation on social media to influence the election and deepen divisions in American society.
In October, The New York Times reported on an operation by United States Cyber Command to deter Russian operatives, who intelligence officials believed were mounting disinformation campaigns "setting the stage for the 2020 presidential election."
Podesta also said he thought Roger Stone, the political consultant and longtime ally of President Donald Trump, would go to prison.
Stone was in contact with WikiLeaks and its chief Julian Assange about the impending release of the hacked emails stolen from the DNC and Podest.
Mueller recently indicted Stone for obstruction, witness tampering and making false statements to Congress about his communications with WikiLeaks. Stone has denied any wrongdoing.
"I think Roger Stone's on his way to prison, quite frankly," Podesta told The Investigation.
"I think the prosecutors have made a prima facie case for certainly against him. But I think he in the end of the day, he can he can strut and he can, you know, do his Nixon impressions. But, you know, maybe when the when the cell door clanks, he'll feel a little bit more remorse."
Podesta also said he believes Stone knew in advance about his [Podesta's] hacked emails.
"But, you know, I think that's a question that will get settled in the course of a trial," he said.
"And in this context, I don't think it really matters, because I think whatever he knew or didn't know he gave false, both gave false statements to the House Judiciary Committee and then tried to cover it up if you read the indictment."
Podesta also said he thought members of the Trump campaign "colluded" with Russia, a suspicion that is the core focus of Mueller's ongoing investigation, which is reportedly nearing its conclusion.
"Donald Trump says, 'No collusion, no collusion, no collusion,'" Podesta said.
"When you step back and you look at the 101 contacts, the 28 meetings, particularly the meeting in Trump Tower in June, Donald Jr. saying and setting up that meeting and saying, you know, that this is great.
"I don't think there's any real question that people could conclude that there was no collusion. The question does it rise to a criminal conspiracy. And that's something that only Mr. Mueller knows or I think it's his job...to render a judgment about that."