Russian Jehovah's Witnesses Targeted in New Raids by Security Services in Siberia, Far East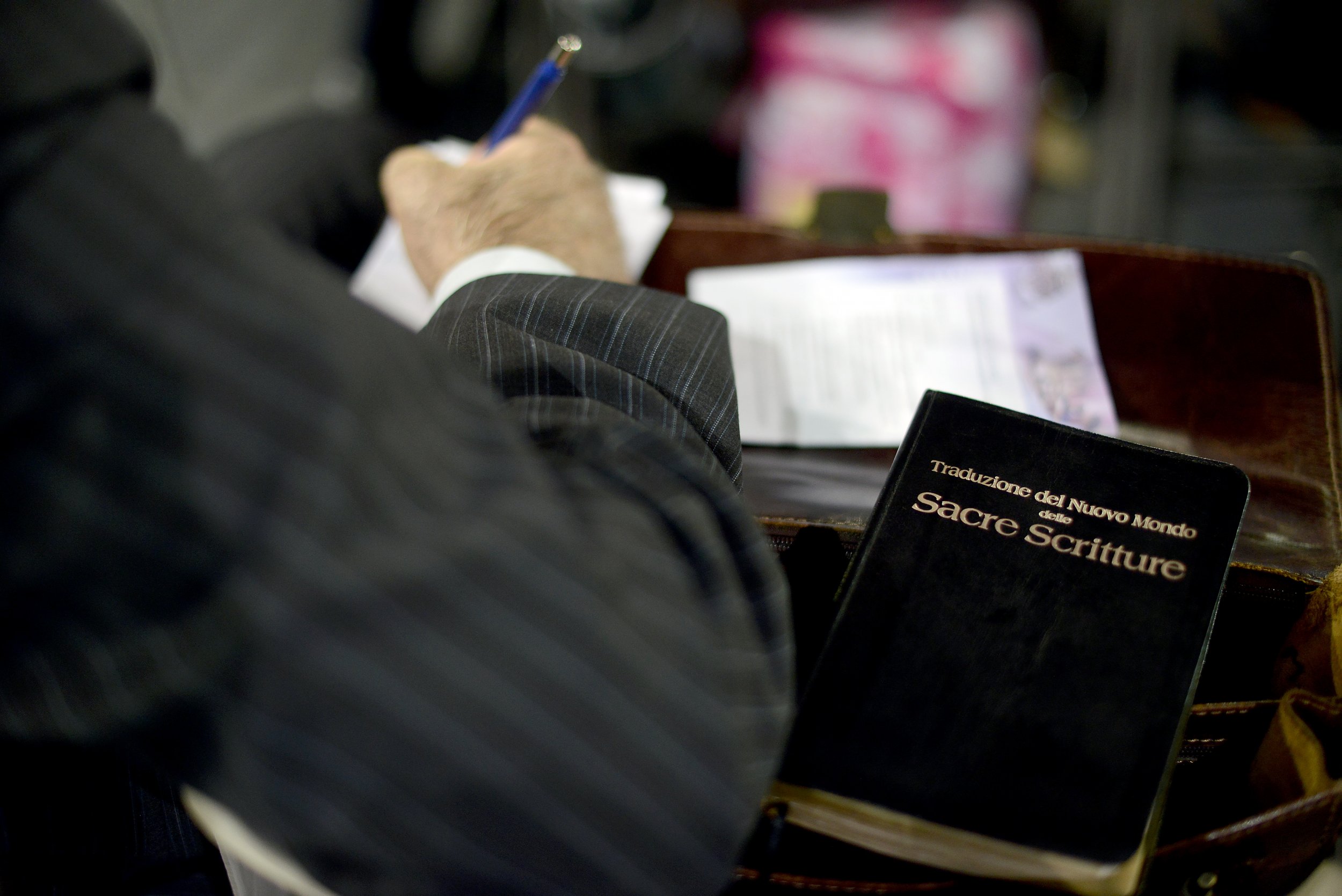 Russian security services have launched a series of raids against the homes and meeting places of Jehovah's Witnesses in the country's far-eastern Siberian region, detaining several devotees.
The actions are the latest in a nationwide crackdown against the Christian denomination, which was added to Russia's registry of extremist organizations in 2017.
According to The Moscow Times, Federal Security Service (FSB) officers targeted at least 15 homes in the southern Siberian city of Novosibirsk, the Primorye region on the country's Pacific coast and the central Krasnoyarsk region at the end of last week.
The Jehovah's Witnesses in Russia organization said five worshipers were detained, two of which remain in pre-trial detention. Religious materials, including Bibles, were also seized during the searches, the group said.
A statement released by the Krasnoyarsk region's Investigative Committee explained it had petitioned for the arrest of an unnamed 28-year-old leader of the religious group from the town of Sharypovo on extremism charges. In the Primorye region, a woman aged either 43 or 44 was arrested, while a man aged either 21 or 22 was placed under house arrest. Both also faced extremism charges.
When the denomination was branded an extremist organization in 2017—putting it on par with groups like the Islamic State military group—Russia's approximately 175,000 Jehovah's Witnesses were immediately criminalized. Since then, some 5,000 devotees have fled the country, The Moscow Times reported.
Jarrod Lopes, a spokesman for Jehovah's Witnesses, told Newsweek, "Since last April, there hasn't been a month without a raid—usually several each month. Just this year there have been over 100 home raids in nearly 20 regions in Russia and Crimea. As any reasonable person would imagine, it's definitely not easy for our fellow believers in Russia to live each day not knowing what tomorrow will bring."
Jehovah's Witnesses renounce violence and do not have political affiliations. This makes them a threat to authoritarians like President Vladimir Putin, whose popular appeal relies on a strong sense of Russian nationalism.
Throughout its history, the group has fallen afoul of dictatorial regimes. Under Nazi leader Adolf Hitler, Jehovah's Witnesses were killed in concentration camps and under Soviet leader Joseph Stalin they were arrested, exiled to the unforgiving Siberian region or deported elsewhere. In the 1960s and 70s, many were killed for refusing to support dictator Hastings Banda in Malawi, and when they fled across the border to Mozambique were put in internment camps.
In the U.S., too, the group has faced battles. Followers who evaded the military draft during both world wars were jailed, and in 1940 the Supreme Court ruled that Jehovah's Witnesses who refused to salute the American flag in schools could be expelled.
According to the Jehovah's Witnesses, 180 of its followers now face charges in Russia, including 21 who are being held in pretrial detention and 27 under house arrest. The church says prisoners have been tortured with electric shocks and suffocation while in detention.
Those jailed include Danish citizen Dennis Christensen—sentenced to six years in prison in February—and Polish citizen Andrzej Oniszczuk, who the Jehovah's Witnesses say has been abused while awaiting trial, having been held since October 2018.