Russian Jet Buzzes U.S. Plane in Europe After Drone Was Shot Down in Syria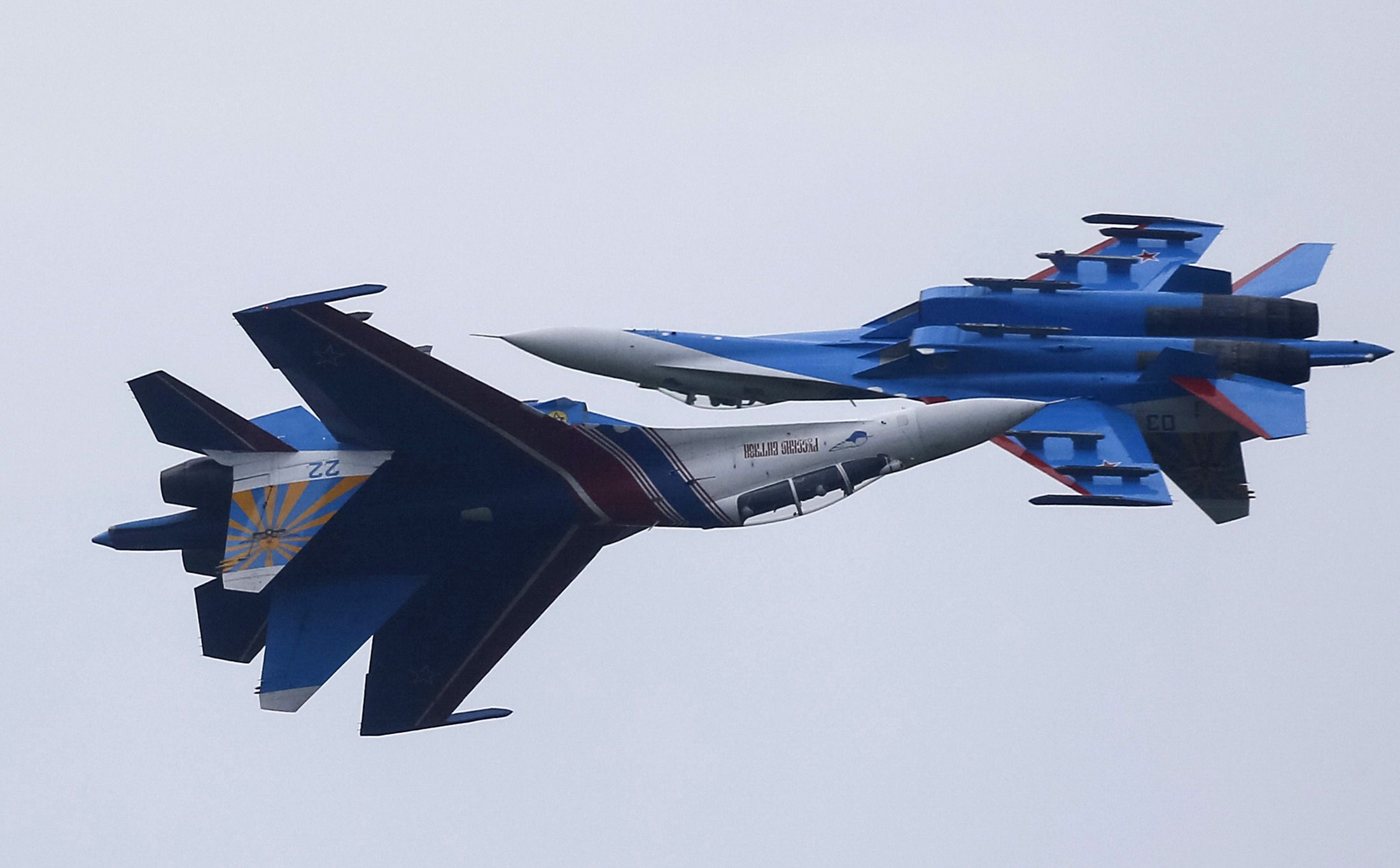 A Russian jet came within five feet of a U.S. reconnaissance plane near the Baltic Sea Tuesday after the military announced earlier that day it had shot down an aircraft belonging to the Moscow-backed Syrian government.
A Russian SU-27 "rapidly" approached a U.S. RC-135 reconnaissance plane and acted "provocatively" by performing "unsafe" maneuvers, two U.S. officials told Fox News. Russia's Defense Ministry, however, denied its forces were at fault and instead blamed the U.S. spy plane for "making a provocative turn towards the Su-27" while being escorted away from Russia's borders.
Related: Russia says it will attack U.S. planes bombing the Syrian military
The news comes amid growing tensions between the U.S. and Russia, with the Western military alliance NATO having begun a new military exercise near Russia's borders in the Baltic region. Also, the two powers are actively battling the Islamic State militant group (ISIS) in separate campaigns in the Middle East that have increasingly overlapped. Before the aerial incident in the Baltics, U.S. Central Command said it had shot down an armed, unmanned aerial vehicle approaching forces in southern Syria, where the government considers the U.S. military presence illegal.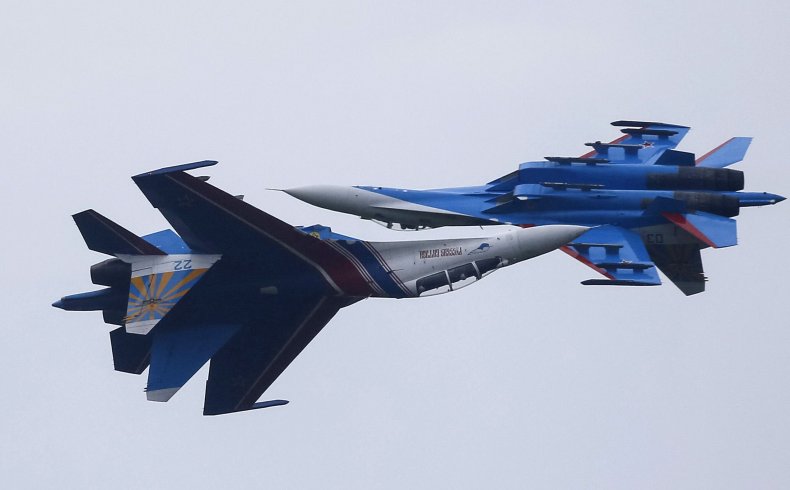 "The armed pro-regime Shaheed-129 UAV was shot down by a U.S. F-15 Strike Eagle at approximately 12:30 a.m. after it displayed hostile intent and advanced on Coalition forces," Central Command said in a statement, which referenced a similar incident that occurred last month.
Russia's Defense Ministry warned Monday that it would treat U.S. aircraft operating in Syria as "air targets" for surface-to-air missile systems it has installed to support forces loyal to Syrian President Bashar al-Assad in his war against jihadis and various rebel groups attempting to overthrow his government.
Russia's threat came in response to the U.S.'s downing of a Syrian military jet Sunday, the first direct attack of its kind in the six-year-long conflict in Syria. The Syrian military said the jet was bombing ISIS positions in western Raqqa, but the U.S. claimed it was too closely approaching allied majority-Kurd forces also battling ISIS in northern Syria.
Russia has previously threatened to take military action in response to U.S. attacks on its allies elsewhere in Syria. Despite protests from the Syrian government, which requested Russia's military backing in 2015, the U.S. has set up an operations base to train and assist anti-government groups fighting ISIS. Pro-government forces have had sweeping victories against ISIS, however, and have begun advancing against the group's remaining territory in eastern and southeastern Syria.
The U.S. has sought to block this advance by unilaterally declaring a "de-confliction line" restricted to forces fighting on behalf of the Syrian government and its allies, which include Iran. In recent weeks, the U.S. has conducted three strikes on pro-government forces in the area. The U.S. argues that it does not seek to fight the Syrian government or its international allies, and that attacks are launched in "self-defense."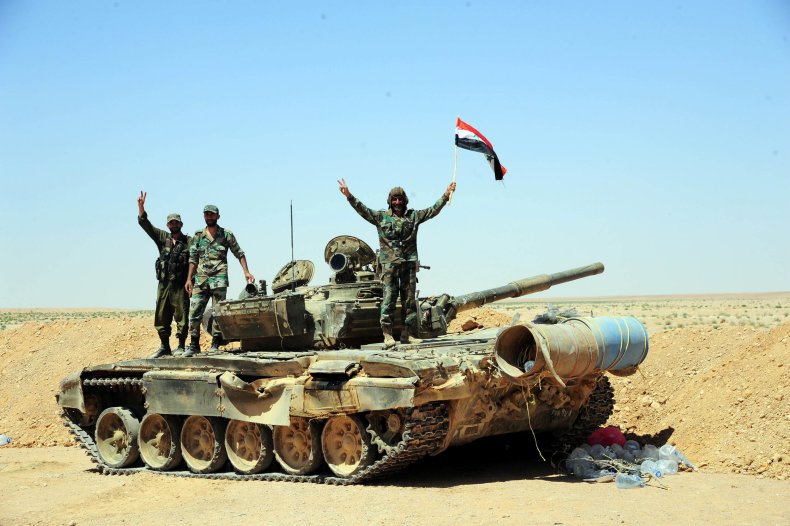 In Europe, Washington's and Moscow's goals have become even further polarized as the two powers bolster defenses along NATO and Russia's mutual borders. Since Russia's 2014 annexation of Crimea amid a political revolution that Moscow argued threatened the neighboring territory's ethnic Russian community, NATO has devoted extensive resources toward countering what it perceives to be Russian military and political aggression across Europe. In addition to fortifying the borders of the Baltic countries and Poland, the U.S. and other European allies, including France and Germany, have accused Moscow of interfering in their respective national elections.
Before Tuesday's incident, Lithuania's Defense Ministry said NATO forces had intercepted Russian aircraft 32 times in just one week between June 12 and June 18.