U.S. and Russia Won't Have Ambassadors in Each Other's Capitals As Tensions Soar
Washington's ambassador to Moscow, John Sullivan, has said it was "important" he returned to the U.S. amid increasing tensions between the countries.
Russia has responded to the Biden administration's sanctions on Moscow for the SolarWinds cyber attack on government agencies and interference in the 2020 election, both of which the Kremlin has denied responsibility for.
U.S. sanctions against Russian diplomats and entities were followed by Moscow expelling 10 American envoys, although Sullivan was not among them.
However, he was summoned to a meeting with Kremlin aide Yury Ukshakov and reportedly recommended to temporarily return to the U.S.
In a media statement on Tuesday, Sullivan said: "I believe it is important for me to speak directly with my new colleagues in the Biden administration in Washington about the current state of bilateral relations between the United States and Russia."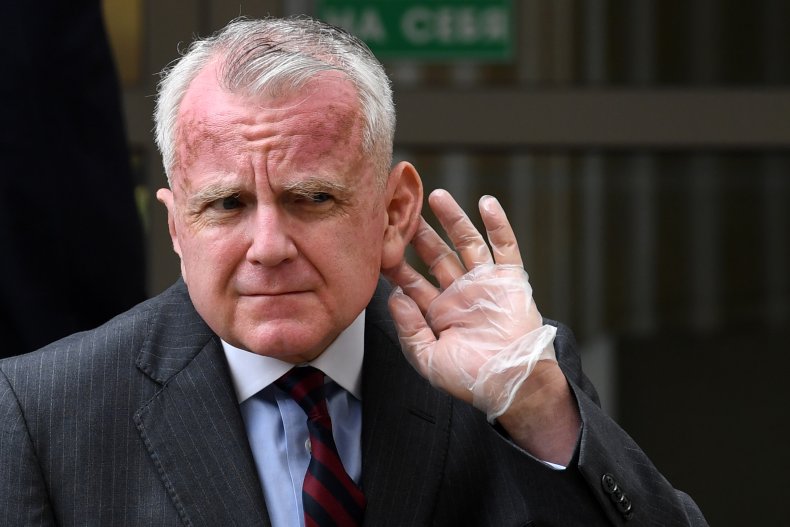 Sullivan, who was appointed by former President Donald Trump last year, also said he had not seen his family in over a year and "that is another important reason for me to return home for a visit."
"I will return to Moscow in the coming weeks before any meeting between presidents Biden and Putin," he added, referring to the summit that the U.S. president had offered his Russian counterpart last week.
It means that as tensions soar not just over the hacking claims, but Moscow's military buildup on Ukraine's borders and the treatment of opposition politician Alexei Navalny in a prison colony, neither Russia nor the U.S. has their ambassador in each other's capitals.
Last month, Russia's ambassador to Washington, Anatoly Antonov, was called back to Moscow for consultations after Biden agreed in a TV interview that Putin was "a killer" and that Russia would "pay a price" for election interference.
Newsweek has contacted the State Department for further comment.
The last American ambassador to be made a persona non grata by Moscow was George Kennan, who in 1952 was expelled by Joseph Stalin.
Sullivan's departure will also mean that the U.S., albeit temporarily, will not have an ambassador in three countries in the region—Russia, Belarus, and Ukraine.
The U.S. embassy in Kyiv has been headed by an interim charge d'affaires ever since Trump recalled Marie Yovanovitch in May 2019.
She was at the center of claims by Trump allies she undermined the former president's efforts to pressure Ukraine to investigate Joe Biden.
Julie Fisher, who was appointed in December 2020 as the first U.S. Ambassador to Belarus since 2008, told NPR this week she was still awaiting her visa.