Reasons for Russia's Jump in Deadly Losses Outlined by U.K. Intelligence
Russia's increasing casualty numbers in Ukraine are likely due to a "range of factors" related to Moscow's war effort, according to the British defense ministry.
Writing in its daily intelligence update, the government department said the "uptick in Russian casualties" reported in recent weeks is probably down to a "lack of trained personnel, coordination, and resources across the front."
On Sunday, Ukraine's General Staff reported that around 900 Russian soldiers had been killed since the last count, published the previous day. On Saturday, this figure was 1,140 for the previous 24-hour period, the General Staff said.
This is the highest daily death toll for Russians reported in a single day by Ukraine's armed forces, overtaking the previous record of 1,030 troops on Tuesday.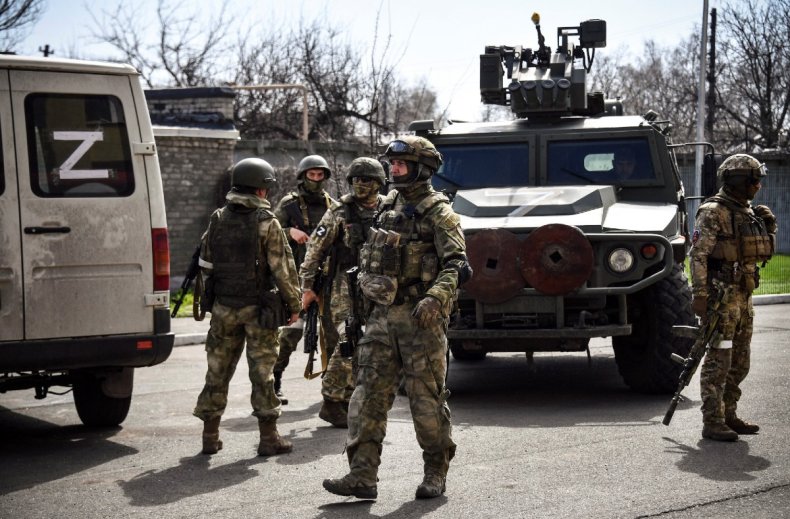 By Kyiv's count, Russian losses since the start of Moscow's full-scale invasion on February 24, 2022, now stand at 137,780.
These figures can't be independently verified, and the tally put forward by Kyiv is typically higher than many Western estimates. Russia hasn't released figures around the casualties sustained by its armed forces since the fall.
On September 21, Russia's defense minister, Sergei Shoigu, said 5,937 Russian soldiers had been killed since the beginning of the conflict. On the same day, Ukraine's General Staff said Moscow had lost 55,110 troops since February 24.
The only other official tally released by Russia was on March 25, when Moscow said 1,351 soldiers had been killed in just under the first month of fighting.
Newsweek has contacted the Russian defense ministry for comment.
On Sunday, the British defense ministry added that within the past fortnight, Russia had likely sustained its heaviest losses since the first week of the invasion.
Although the ministry said it couldn't verify Ukraine's reports on Russia's death toll, "the trends the data illustrate are likely accurate."
The mean average for the past week for Russian casualties stands at 824 deaths per day, which is "over four times" the rate reported through June and July last year, the ministry said.
It added that Ukraine's forces are also suffering a "high attrition rate" as the first anniversary of the war's outbreak approaches.
This comes as Ukrainian officials warned that Russian forces are preparing to launch a new, major offensive in eastern Ukraine as early as within the next week.
On February 6, Luhansk's regional governor, Serhiy Haidai, warned on Telegram that the "enemy offensive can begin at any time after February 15" in the eastern region. Three days later, Haidai suggested the Russian offensive had begun in Luhansk, adding the following day that Russian forces were planning on heading to the Donetsk city of Lyman.