Russia has successfully test-launched an intercontinental ballistic missile armed with multiple warheads less than a week after President Donald Trump's administration announced that the United States would withdraw from a Cold War–era nuclear treaty with the country.
"A mobile [RS-24] Yars solid-propellant intercontinental ballistic missile armed with multiple warheads was test-fired from the Plesetsk state testing spaceport," the Russian Defense Minister said, announcing the Wednesday morning test, Russia's Tass news agency reported. It confirmed that the missile successfully reached its target, a practice range in the country's far east.
"The launch aimed to confirm the advanced missile system's capabilities and flight characteristics," the ministry explained.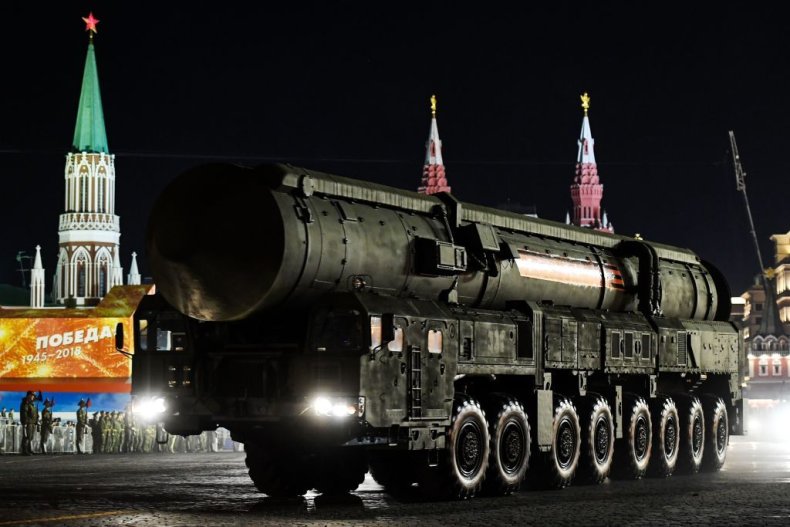 Russian Defense Minister Sergey Shoigu said on Tuesday that his country's president, Vladimir Putin, had ordered a "tit-for-tat" response in the wake of Trump's withdrawal from the Intermediate-Range Nuclear Forces (INF) Treaty. The U.S. is "actively working on creating ground-based missiles with the range capability of over 500 kilometers [310 miles], which is outside the treaty-stipulated limitations. In this situation, the Russian president has set the task for the Defense Ministry to take tit-for-tat mirrored measures," Shoigu said.
At the end of last week, Washington announced that it would withdraw from the decades' old pact, which was signed in 1987 by President Ronald Reagan and Mikhail Gorbachev, who was the leader of the now-defunct Soviet Union. The treaty remained in place after the Soviet Union's collapse, but the Trump administration and NATO have argued that Moscow has violated the agreement's terms. Putin's government has pushed back, saying the U.S. has violated the treaty and not provided any evidence of Russia's alleged infringements.
But NATO Secretary General Jens Stoltenberg has said that intelligence gathered by many nations has shown Russia's violations, Reuters reported. However, he said that NATO would continue to work with Moscow in an effort to bring it into compliance.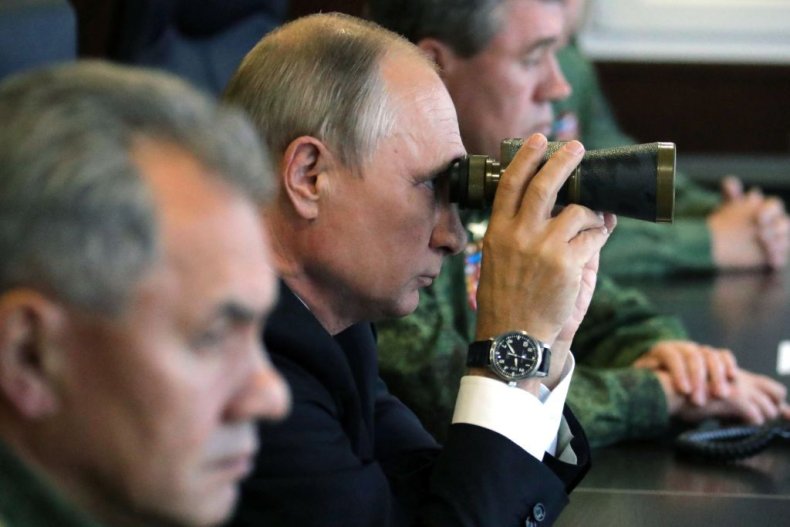 "Perhaps we can negotiate a different agreement, adding China and others, or perhaps we can't—in which case, we will outspend and out-innovate all others by far," Trump said during his State of the Union address on Tuesday evening.
But Russia's Foreign Minister Sergey Lavrov warned that the U.S. was working to destroy "the entire arms control system." He said that another nuclear treaty, the Strategic Arms Reduction Treaty (New START), was also under threat. That agreement, which was updated and signed by former President Barack Obama in 2010, was set to expire in 2021.
A survey conducted by the University of Maryland and released this week showed that two-thirds of American voters, including 55 percent of Republicans, objected to the U.S. withdrawing from the INF Treaty.