The Russian military has chosen the names of three new weapons after millions voted in an online contest announced by Russian President Vladimir Putin himself.
During his March 1 State of the Nation speech, Putin revealed an array of new, powerful weapons he claimed were being developed for Russia's armed forces and were capable of thwarting advanced U.S. defenses. These included the nuclear-capable RS-28 Sarmat "Satan 2" intercontinental ballistic missile and Kinzhal hypersonic missile, as well as a laser combat system, a "doomsday" torpedo-bearing unmanned underwater vehicle and nuclear-powered cruise missile that had yet to be named.
Related: Russia's New Weapons Need Names and Putin Is Asking You to Help Choose Them
After suggestions were tallied on March 13 and voting for the top contenders concluded Friday, the Russian Ministry of Defense announced Thursday that the laser weapon would be called Peresvet (after the 13th century monk who died in battle against the Mongol army), the underwater drone would be called Poseidon (the Greek god of the seas) and the nuclear-powered cruise missile would be Burevestnik (a seabird known in English as the stormy petrel).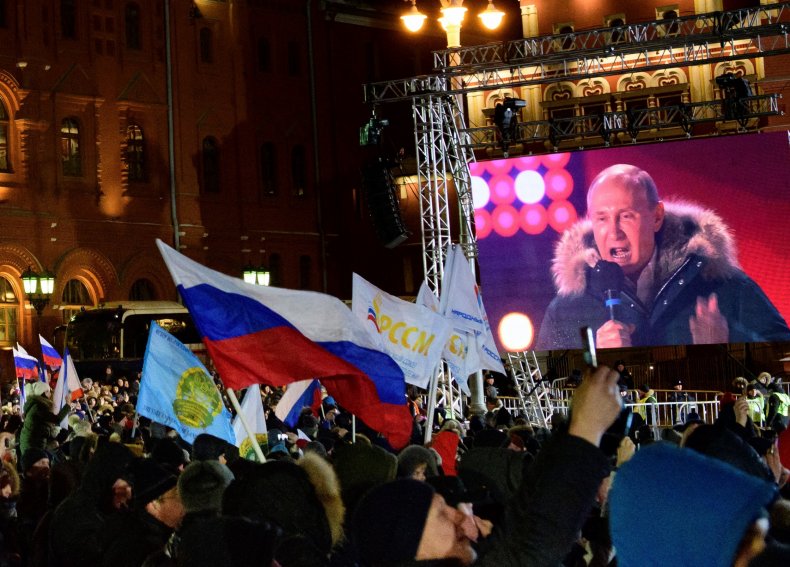 "I think the names are fitting, they point to the area of implementation and the specific features of these weapons," Russian Deputy Defense Minister Yuri Borisov said, according to the state-run Tass Russian News Agency.
"But the most important thing is that nearly 8 million people answered our supreme commander-in-chief's call and participated in the poll," he added.
Borisov also told Russia's Interfax news outlet that Russian scientists have "gone ahead" of their U.S. competitors in terms of laser weapons technology. He had previously said that the then-unnamed Peresvet laser complex had been deployed since last year and could disable targets within "fractions of a second."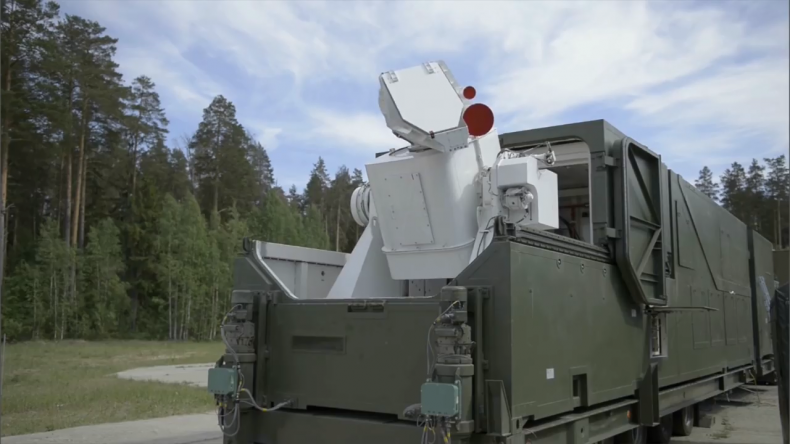 Putin, who won a landslide re-election victory on Sunday, has led a campaign of widespread military modernization and has expanded Moscow's political influence abroad. The West has criticized these developments, accusing Putin of interfering in the sovereignty of other countries, including an alleged conspiracy to sway the 2016 U.S. presidential election in favor of then-Republican candidate Donald Trump.
As tensions mounted between the U.S. and Russia, however, Trump reportedly broke with his administration's advice to call Putin on Tuesday and congratulate him on his election. The following day, Russia's top general spoke with his U.S. counterpart and the U.S. commander of the NATO Western military alliance to discuss international security issues.