Russia Says It 'Will Never Use Lose the Arms Race' as U.S. Leaves Cold War Missile Deal
A senior Moscow diplomat has warned that his country is prepared to engage in any arms race sparked by Washington's decision to leave a missile deal forged during the decades-long Cold War between two nuclear-armed superpowers.
Russian Deputy Foreign Minister Sergei Ryabkov accused the U.S. of trying to once again best its top military rival by outspending it on weapons with Friday's collapse of the 1987 Intermediate-range Nuclear Forces (INF) treaty. This time around, however, Ryabkov told the state-run outlet RT that "Russia will never lose the arms race" because "we have already found cost-effective answers to any challenges we face" and "this will happen once again after the United States' pullout from the INF Treaty," as translated by the state-run Tass Russian News Agency.
The bilateral deal banned the deployment of land-launched missiles ranging from 310 to 3,420 miles. Both countries have accused one another of violating it in recent years, however, and its failure has raised concerns that both conventional and nuclear-armed weapons could appear across Europe and other potential venues of rising tensions between the U.S. and Russia.
"I would like to point out that Russia has demonstrated extreme responsibility in its approach to European and global security by declaring a unilateral moratorium on the deployment [of intermediate and shorter range missiles], should it ever create such weapons," Ryabkov added. "The United States has adhered to the same policy for the time being."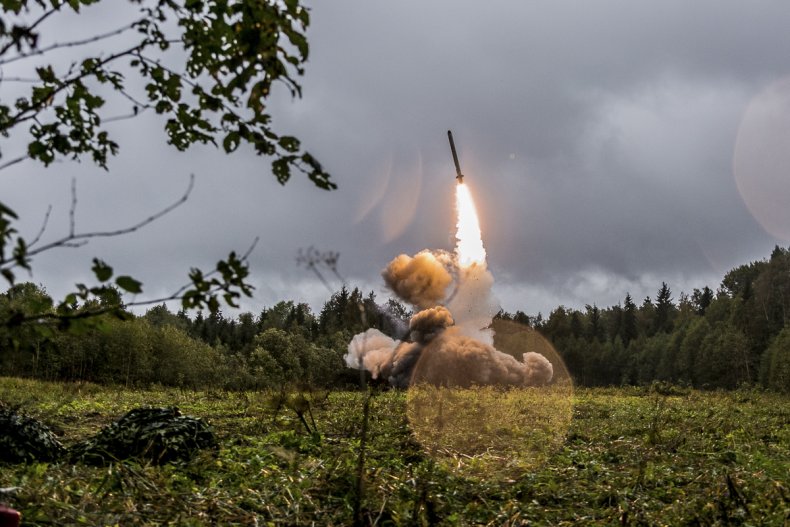 Just last month, however, Ryabkov warned that Moscow was "starting to gear up for a potential deployment of U.S. intermediate-range ground missiles" and that "decisions on response measures are being implemented." His remarks came as Major General Andrei Sterlin, head of the Main Operational Directorate of the Russian military's general staff, said it was "possible that the Pentagon has decided to step up facilities preparations without waiting for legal procedures concerning the INF Treaty to complete."
Leonid Slutsky, head of the foreign affairs committee in Russia's lower house of parliament, argued "the termination of the INF Treaty does not in itself mean a critical weakening of Russia's security. Reliable nuclear deterrence is provided for years to come" in an op-ed featured in newspaper Rossiyskaya Gazeta.
He wrote that "Russia's latest weapons, including hypersonic ones, guarantee the country's ability to destroy a potential enemy regardless of the number of U.S. nuclear missiles and the features of missile defense systems."
"Therefore, the danger of a new nuclear arms race should not spread to Russia," he added, while at the same time illustrating how, "having presented Russia with unsubstantiated allegations of breach of obligations, the United States, which for years did not themselves comply with the requirements of the treaty, did everything so that negotiations on the elimination of mutual claims did not take place."
Russian officials have repeatedly rejected U.S. claims dating back to 2014 that their country had developed a cruise missile, identified last year as the Novator 9M729, breaching the INF's range limit. Moscow showcased the weapon in January in a bid to dispell Washington's claims, but the following month, Secretary of State Mike Pompeo announced a six-month suspension that would be followed by a total exit.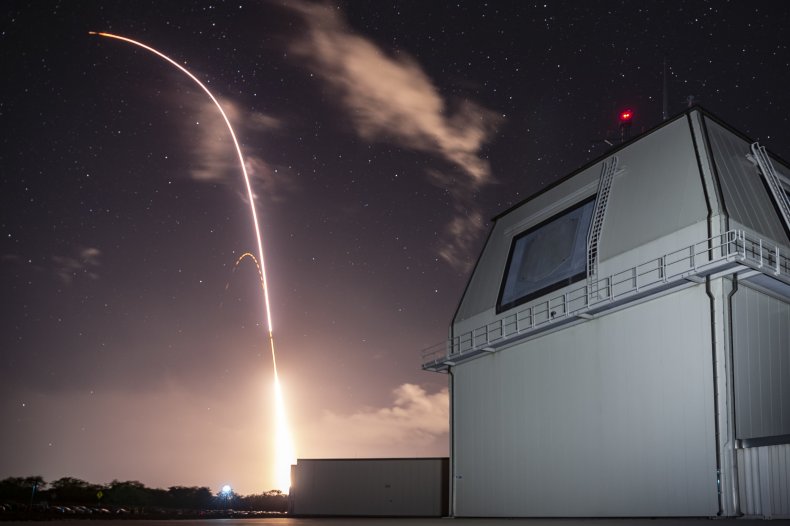 Russian President Vladimir Putin responded by also suspending the bill, while at the same time declaring a one-sided moratorium on deploying INF-banned weapons as long as the U.S. refrained from doing so. This came despite the fact that Moscow has already charged Washington with violating the treaty through its installation of Aegis Ashore defense complexes in Romania and Poland, where Russian officials claimed anti-missile systems such as the Mark 41 could be used offensively as well.
"For many years Washington showed blatant disregard for Russia's serious concerns regarding its compliance with the INF Treaty," the Russian Foreign Ministry said Friday in an official reaction to the U.S. exit. "The deployment at U.S. military bases in Europe of Mk 41 launchers that have the capability to launch intermediate-range cruise missiles was already a grave violation of the Treaty."
While Pompeo said Friday that "Russia is solely responsible for the treaty's demise" after repeated attempts to get it to comply, the ministry warned that "all the responsibility for escalating tensions across the world will rest with Washington" if it does not "renounce deploying missiles of these classes" and follow "Russia's example by taking the necessary steps to ensure global stability and predictability."
Also potentially playing into the U.S. decision to abandon the decades-old pact was Trump's unsuccessful attempts to get China into the deal. The president has sought to revamp old arms control pacts between Washington and Moscow to include Beijing, which has significantly less nuclear weapons than them, but is developing a versatile and advanced missile arsenal not limited by the INF and shares Russia's suspicions that the U.S. was looking to shore up its global military dominance with an arms race.
"China deeply regrets and firmly opposes the U.S. practice of insisting to withdraw from the INF Treaty in disregard of international opposition," Chinese Foreign Ministry Hua Chunying told reporters Friday. "Withdrawing from the INF Treaty is another negative move of the U.S. that ignores its international commitment and pursues unilateralism."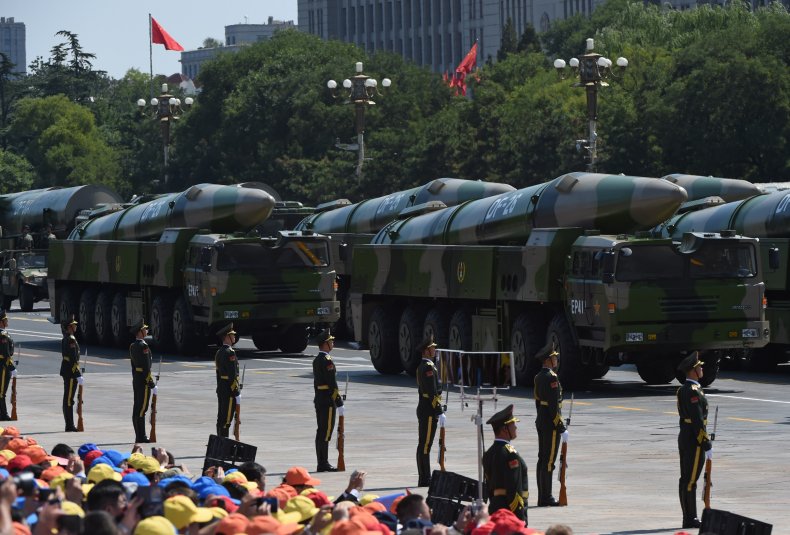 Echoing some of the criticism expressed by Russian officials, she said the U.S.' "real intention is to make the treaty no longer binding on itself so that it can unilaterally seek military and strategic edge." She added: "After withdrawing from the treaty, if the U.S. resumes the research, development and deployment of intermediate-range missiles, it will severely undermine global strategic balance and stability, intensify tensions and distrust, disrupt the current process of international nuclear disarmament and multilateral arms control, and threaten peace and security of the relevant region.
NATO Secretary-General Jens Stoltenberg backed the U.S. view that Russia was to blame for the end of the INF and said the Western military alliance's response would be "balanced, coordinated and defensive."
"We will not mirror what Russia does, we do not want a new arms race, and we have no intention to deploy new land-based nuclear missiles in Europe," he added. "NATO continues to aspire for a constructive relationship with Russia, when Russia's actions make that possible."
Reacting to Stoltenberg's remarks, Ryabkov said that "by following the U.S. example in spreading misinformation, NATO is completely discrediting itself as a political organization."