On Thursday, Russian President Vladimir Putin unveiled a new, nuclear-capable intercontinental ballistic missile (ICBM) and appeared to fire it right at the U.S. in a video demonstration.
In his state of the nation speech, Putin showed off the highly anticipated, oft-delayed RS-28 Sarmat (called SS-X-30 Satan 2 by the U.S.-led NATO military alliance). The super-heavy, hypersonic ICBM is said to be capable of evading even advanced missile defenses and of wiping out an area the size of Texas. The developers behind Putin's illustration, however, had a different U.S. state in mind when they created the virtual display of Russia's latest, most devastating weapon.
Related: Satan 2: Putin tells U.S. 'you will listen to Russia now' as he deploys hypersonic nuclear ICBM
The exhibition featured a simulation of nuclear warheads raining down on what appeared to be Florida, specifically the Tampa Bay area, as the Tampa Bay Times pointed out. Oddly enough, nearby St. Petersburg shares its name with Russia's second-largest city.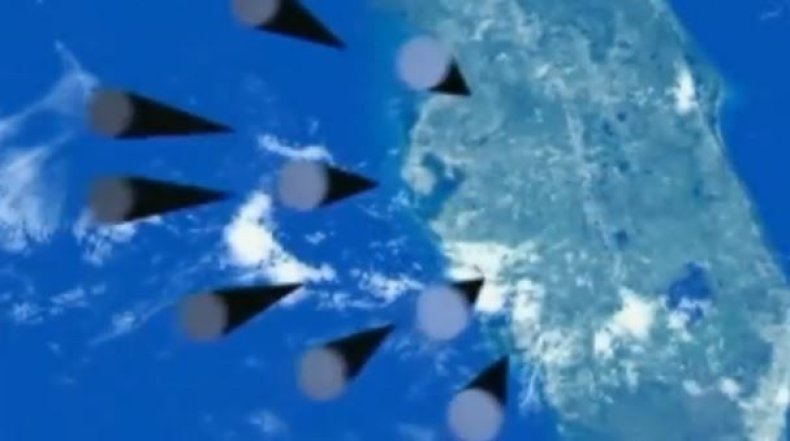 The roughly 750-kiloton blast and ensuing fallout from just one of the nuclear warheads the RS-28 Sarmat is designed to carry would kill over 135,000 people and injure 325,000 more, according to the Nuke Map designed by nuclear historian Alex Wellerstein. Russia state media have said the advanced missile could carry up to 10 or 15 warheads, according to The National Interest.
The missile's production has been slammed with delays since its announcement in 2014. It was originally slated to enter service in 2019 or 2020, replacing the R-36 Voevoda, dubbed "Satan" by NATO in the 1970s during the height of the Cold War. Russia said in October it would test the weapon by the end of the year, and, after that deadline passed, it finally came through with the first live test on Thursday.
During one of his most aggressive speeches in years, Putin said the weapon would convince other countries to heed Moscow's leadership. The longtime leader has sought to escalate his country's role in international affairs and has taken on Washington directly in parts of the Middle East and Europe. Using the latest of many military advances, Putin boasted of the international clout the ICBM would offer. "You will listen to us now," he said.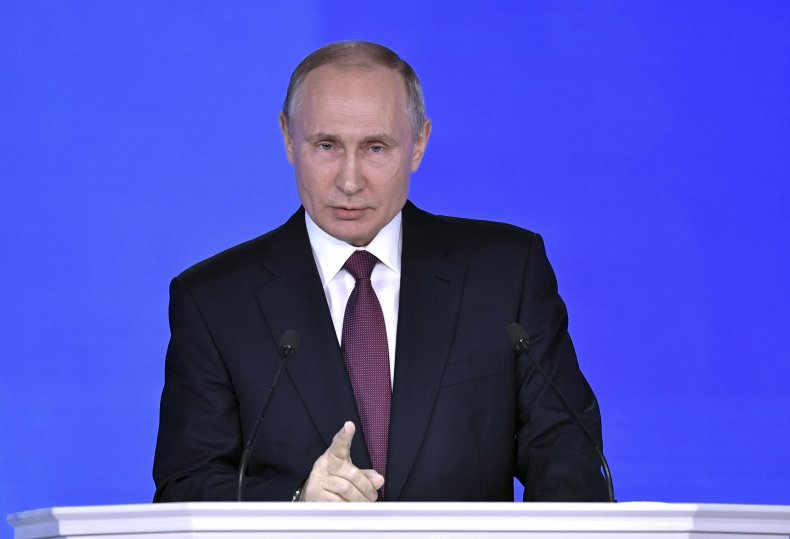 The RS-28 Sarmat's release comes as Putin and President Donald Trump embark on massive, costly campaigns to update their nuclear triads, fitting the dated arsenals with new land-, air- and sea-based weapons. Russia and the U.S. are believed to possess the world's largest nuclear stockpiles, and the State Department last week released what is estimated to be the aggregate numbers of strategic offensive arms in the U.S. as well as Russia.