A report released Monday showed Russian President Vladimir Putin made more money from oil exports during the first 100 days of his war in Ukraine than he spent on the conflict.
The Centre for Research on Energy and Clean Air (CREA), an independent research organization located in Finland, said it found that Russia brought in 93 billion euros over the first 100 days of the conflict, which converts to around $97 billion. Using this figure, Russia made approximately $1 billion a day exporting fossil fuels.
With crude oil alone, Russia brought in 46 billion euros ($48 billion), while pipeline gas made the country 24 billion euros ($25 billion). Oil products, liquefied natural gas and coal also brought in billions of dollars of revenue for Putin, according to CREA.
This fossil fuel money more than covers an estimate released last month on what Putin is spending on the war. Russian Ministry of Finance data showed that 628 billion rubles of Russia's federal budget in April were spent on national defense, which equals about 21 billion rubles—or more than $330 million—a day, The Moscow Times reported.
CREA found that the European Union (EU) was responsible for importing 61 percent of Russia's fossil fuels during the first 100 days of the invasion, totaling approximately 57 billion euros ($59 billion).
Russia will soon not be able to count on EU money, though. At the end of May, EU leaders agreed to a new sanctions package on Russia for its war, which includes a ban of 90 percent of Russian crude oil imports by the end of the year.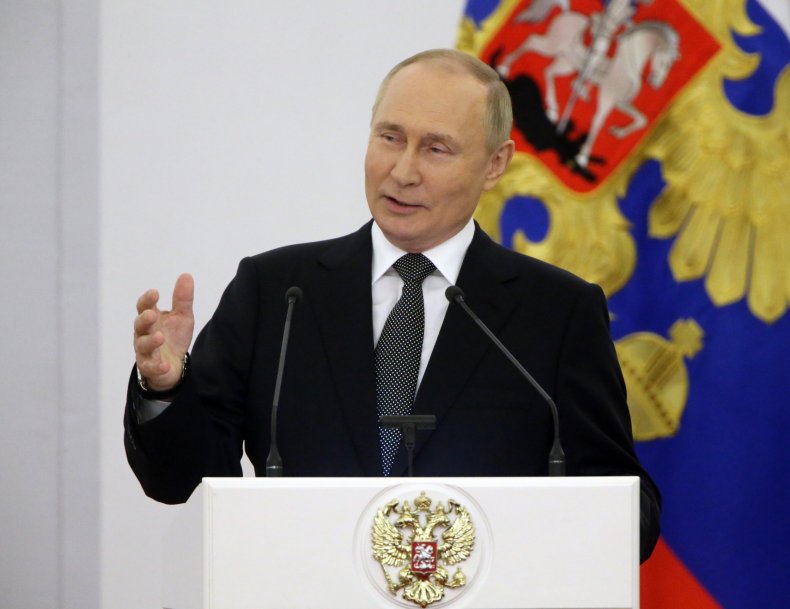 Analysts have predicted that Russia, the world's third-largest oil producer after the U.S. and Saudi Arabia, will likely try to offset the latest European sanctions on oil by finding other buyers for its crude or by cutting oil production to maintain high prices.
China will likely play a large part in filling the gap left by the EU. Aside from being a key ally to Moscow, China was the largest buyer of Russian oil before the war. After the invasion began, Beijing's purchases of oil from Moscow only increased: China bought 14.5 million barrels of oil from Russia from March to May, which represents "a three-fold increase from the same period last year," according to a recent analysis by CNBC of data from commodity data firm Kpler.
CNBC also reported that India has increased its purchases of oil from Russia in recent months. The business news outlet wrote that Kpler data showed India bought 11 million barrels from Russia in March and increased that amount to 27 million barrels in April and 21 million in May.
Dr. Maria Snegovaya, an expert on Russia's domestic and foreign policy and current postdoctoral fellow at Virginia Tech, told Newsweek last week that because Putin "keeps inflating the oil prices," Russia "now gets more revenues from its energy exports than it used to around the same time last year."
Snegovaya added that due to its energy revenue, "the Kremlin can continue funding it [the Ukraine war] at the current rate for a very long time."