Russians 'in Panic Mode' Over Strikes by U.S.-Supplied HIMARS: Ukraine
American-made M142 High Mobility Artillery Rocket Systems—known as HIMARS—are shredding Russian troop positions and logistics hubs with little resistance, sowing terror among the occupying forces, a front-line Ukrainian governor has told Newsweek.
Speaking from close to the front line in Ukraine's war torn east, Luhansk Governor Serhiy Haidai said the invaders are in "panic mode" as the long-range guided heavy artillery picks off high value targets and degrades Russia's fighting abilities while Ukraine plans counter-attacks.
"As the whole world has seen over the past week or so, we have been able to inflict massive damage to their missile defense systems and ammunition storage facilities deep behind the enemy lines," Haidai explained.
This, he said, "was largely down to the variety of weapons we have recently received from the West. And when we have sufficient amounts of such weaponry, we will be able to carry out further counterattacks."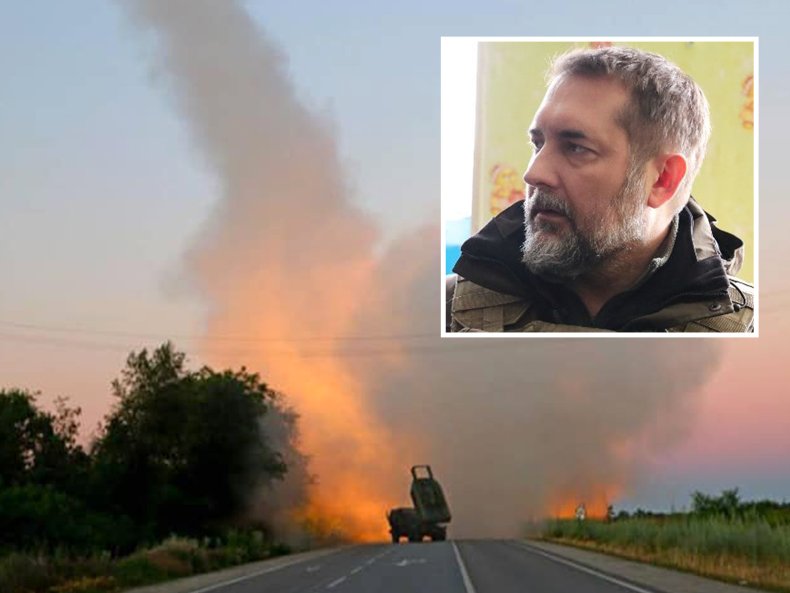 NATO nations—led by the U.S.—have been flooding arms into Ukraine since Russia's latest invasion began on February 24. Heavy long-range artillery has long been at the top of the Ukrainian shopping list, and now American, French, and Polish guns in particular are making their mark on Donbas' pockmarked battlefields.
The HIMARS have been especially potent. The systems and guided munitions sent to Ukraine have a range of some 50 miles.
Dozens of Russian ammunition and fuel depots have been destroyed in recent weeks. The HIMARS have been credited with several such strikes, including the enormous explosion in Nova Kakhovka in Kherson Oblast this week, Ukrainian officials say.
Multiple Russian commanders are reported to have been killed in HIMARS attacks in the past week, according to the Ukrainians.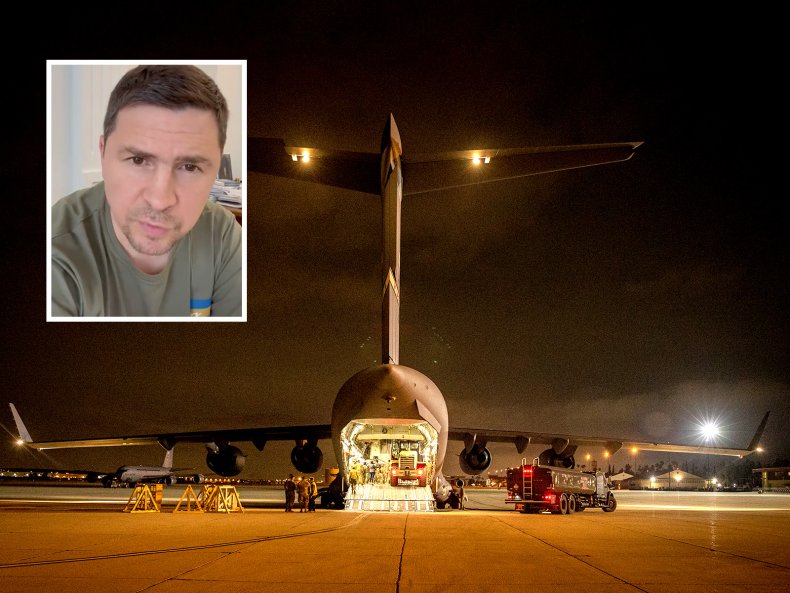 Ukraine now has eight HIMARS, with the U.S. promising another four in short order. Haidai said the defenders will need scores more to reclaim the land lost to Russian occupation.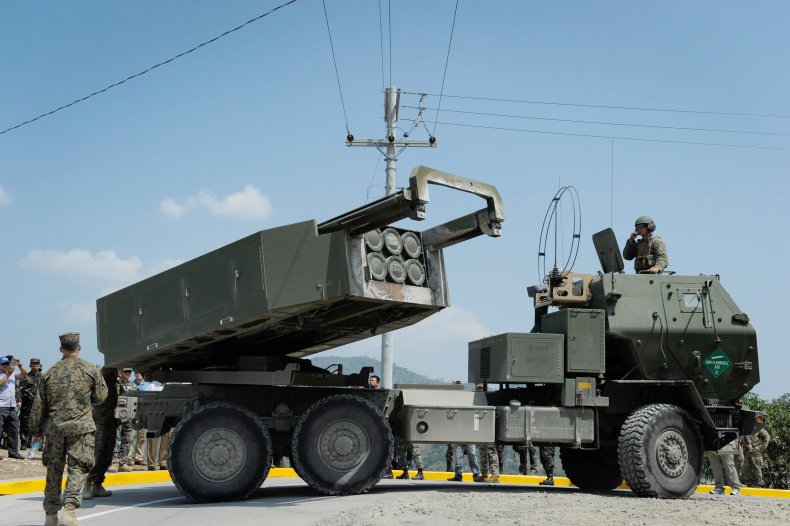 "Ten HIMARS are already making a difference, but we need 100 of them, 10 battalions with 10 HIMARS in each one to be spread across the whole of the front line," he said. "Or at the very least 50 of them."
"Then it doesn't matter who the Russians bring—the Kadyrov [Chechen] troops, the Buryats—they are already in panic mode over these long-range precision weapons, which are pounding their positions."
"There are already reports of mass desertions from different Russian units because this is a real war, it's horrific and no one wants to be sent to their death.
"And death is pretty much guaranteed when you are facing something as devastating as the HIMARS, which just rips everything to shreds.
"That aspect certainly doesn't boost the Russian soldiers' morale."
Pro-Russian military Telegram channels have been abuzz with talk of the HIMARS in recent days. Users—including Igor Girkin, a former Russian intelligence official who commanded pro-Russian forces in eastern Ukraine in 2014—have lamented Russia's apparent inability to stop the weapons, despite the presence of advanced anti-aircraft systems.
Haidai said the sensitive Russian targets are now near defenseless. "All these S-300s and other missile defense systems have been completely powerless in the face of our newly acquired artillery, unable to prevent multiple strikes on ammunition depots and command centers," he said.
Newsweek has contacted the Russian Foreign Ministry to request comment.