Watch: Brutal Battles Play Out During Defense of Luhansk Cities
A video montage released by the Ukraine military shows the intense fighting that took place in the now-seized Ukrainian cities of Rubizhne and Severodonetsk.
The Ukrainian National Guard said the footage was filmed by fighters during the defense of the cities of Rubizhne and Severodonetsk in the eastern region of Luhansk, both now held by Russian forces.
The clips were apparently filmed from the beginning of March until mid-May. In Severodonetsk, the footage was taken between the beginning of May and June 24.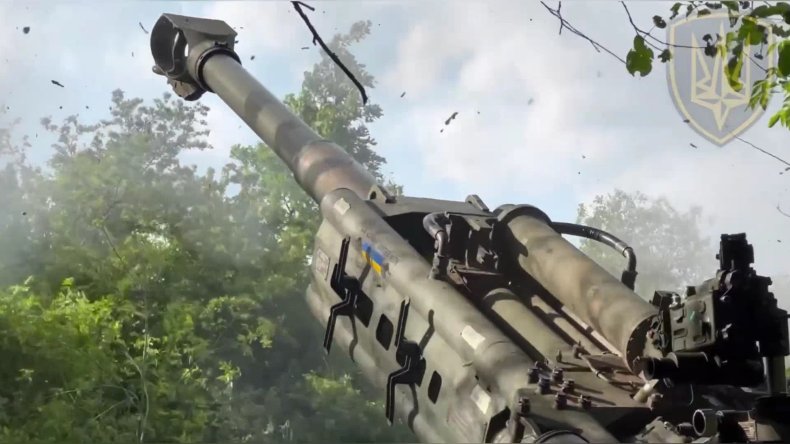 The Ukrainian National Guard said they destroyed over 300 armored vehicles and killed around 1,000 Russian troops during the defense of the cities of Rubizhne and Severodonetsk in the eastern region of Luhansk.
The National Guard said Monday the videos were "filmed by fighters during brutal battles for the settlements in Luhansk region.
"In those battles, the enemy lost over 300 units of armored vehicles, about 1,000 orcs were killed and about 1,500 wounded in Rubizhne and Sievierodonetsk, which Ukrainian soldiers turned into a meat grinder for the Russian invaders.
"We will never forget the defense of these settlements and will forever honor those heroes who gave their lives for Ukraine and victory!"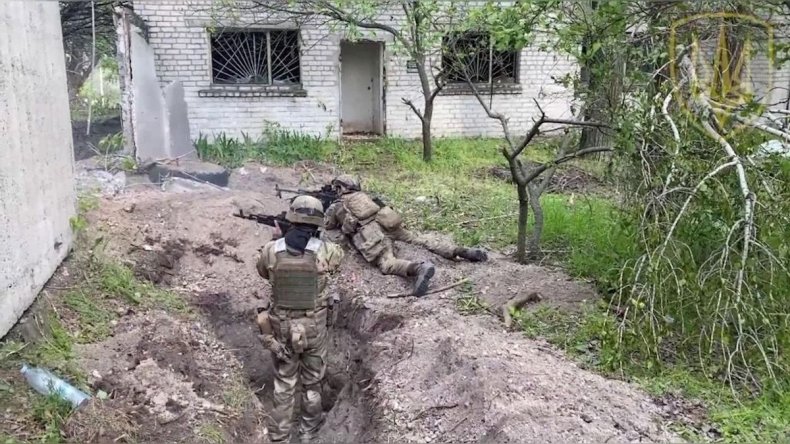 Zenger News contacted the National Guard for further comment, as well as the Russian Ministry of Defense, but had not received a reply at the time of writing.
Russia invaded Ukraine on February 24 in what the Kremlin insists on calling a "special military operation." Tuesday marks the 139th day of the invasion.
The General Staff of the Armed Forces of Ukraine reported that between February 24 and July 12, Russia had lost about 37,470 personnel, 1,649 tanks, 3,829 armored combat vehicles, 838 artillery units, 247 multiple launch rocket systems, 109 air defense systems, 217 warplanes, 188 helicopters, 676 drones, 155 cruise missiles, 15 warships, 2,699 motor vehicles and fuel tankers, and 66 units of special equipment.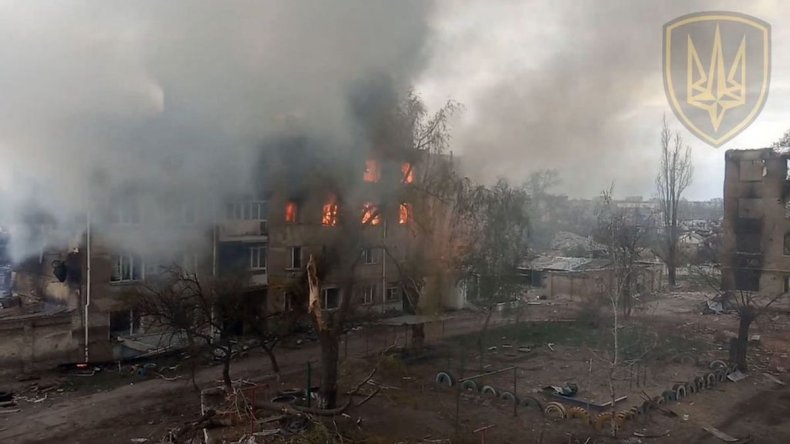 Other developments in the Russia-Ukraine war:
Ukraine's Defense Minister Oleksii Reznikov has hinted at plans to put together a "million-strong army" equipped with NATO weaponry to fight Russian troops, but the comments have been viewed more as a rallying cry than a concrete plan.
Russia is making gains in eastern Ukraine's Donbas region and is continuing to hit areas across Ukraine with missile strikes.
Reznikov has said that Western weaponry needs to be delivered to Ukraine faster. He said that for every day that they have to wait for howitzers to arrive, they can lose up to 100 soldiers.
At least 34 people are now confirmed dead after a Russian missile hit an apartment building in the city of Chasiv Yar in eastern Ukraine. Emergency workers continue to sift through the rubble looking for survivors.
At least six people died after Russian rockets hit Kharkiv, in northeastern Ukraine, on Monday, and Oleksandr Syenkevych, the mayor of Mykolaiv, in southwestern Ukraine, said that at least four people were injured by shelling Tuesday morning.
Pavlo Kyrylenko, the governor of Ukraine's eastern region of Donetsk, has said that 80 percent of civilians have fled, with about 340,000 people remaining.
Germany and the Czech Republic have signed a joint declaration vowing to overcome their dependency on Russian fossil fuel and to speed up the transition to low carbon energy.
Russian President Vladimir Putin has signed a decree that makes it easier for Ukrainian citizens to acquire Russian citizenship.
The Kremlin has said that Putin plans to meet Turkish President Recep Tayyip Erdogan after they discussed how to facilitate the export of grain from Ukraine.
The United States has warned that Iran plans to supply Russia with drones. White House National Security Advisor Jake Sullivan said that intelligence suggests Iran is making preparations to train Russian troops to use its drones.
This story was provided to Newsweek by Zenger News.