Russia Accused of 'New Low' In Jehovah's Witnesses Crackdown After Woman, 69, Jailed
A U.S. federal commission has accused Russia of conducting a "brutal campaign" against religious freedom after two Jehovah's Witnesses from the same family were given prison sentences.
On Wednesday, a court in Abakan, in the Siberian region of Khakassia, sentenced Roman Baranovsky, 46, and his mother, Valentina Baranovskaya, to six years and two years respectively for taking part in the activities of a banned organisation, Jehovah's Witnesses in Russia said.
Baranovskaya, 69, who last year suffered a stroke, is the first female and oldest follower of the faith to be given a prison term.
In April 2017, Russia's Supreme Court ruled the religion as an extremist organization. The group has said that since then, more than 1,000 properties of its followers have been raided, hundreds of followers have been arrested and dozens of sentences have been handed out.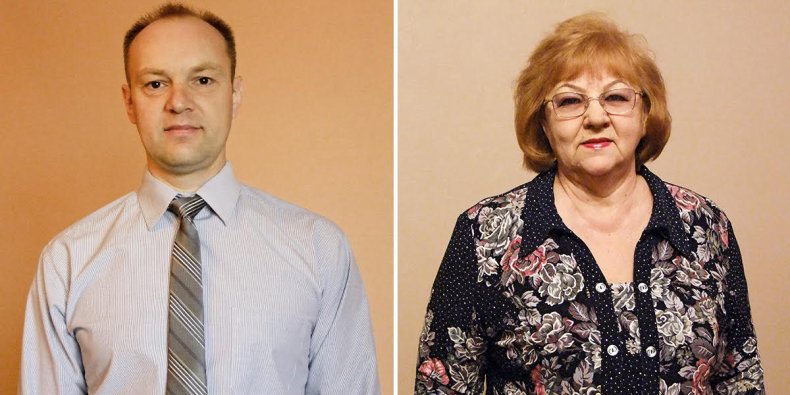 Baranovskaya told the court that authorities in Russia were instigating "shameful persecutions against the most peaceful, kind and law-abiding citizens of its country." They will appeal their sentences.
Following Wednesday's verdict, the the bipartisan United States Commission on International Religious Freedom (USCIRF) tweeted: "Today Valentina Baranovskaya, an elderly woman in poor health, became the first female #JehovahsWitness sentenced to prison in #Russia. This marks a new low in Russia's brutal campaign against religious freedom."
Long viewed with suspicion in Russia, authorities consider the religious group to be at odds with the dominant Russian Orthodox Church.
A USCIRF report last year said that the campaign against Jehovah's Witnesses had been headed by the Russian activist Alexander Dvorkin, who has fought against movements he considered to be "cults." He has previously said that the religion "maintains strict control over every aspect of its members' lives," which the religion rejects.
Dvorkin also denied that they are Christians because he says they don't believe in the divinity of Jesus Christ.
Followers, who reject military service, national holidays and are known for their door-to-door preaching, do not believe in the Christian tenet of the Trinity. However, they say they follow the teachings of Jesus Christ and consider him the leader of their church.
Earlier this month, The U.S. State Department condemned Russia's crackdown on Jehovah's Witnesses after the Abinsk District Court in the Krasnodar region sentenced Alexander Ivshin, 63, to seven years and six months in a prison colony.
Jehovah's Witnesses spokesman, Jarrod Lopes, said that the religious group had made several applications with the European Court of Human Rights over the latest cases.
"The length of the sentences and now sentencing an elderly woman are indicators that Russia is intensifying its efforts to persecute Jehovah's Witnesses," he told Newsweek on Thursday.