Russia Says ISIS 'Defeated' in Syria and Reveals Next Main Target
Russia has said the Islamic State militant group (ISIS) was virtually defeated in Syria and revealed the next main target for its operations there.
Russian Foreign Minister Sergey Lavrov condemned U.S. sanctions against his country as well as Iran and Turkey, fellow participants of a tripartite Syrian peace process based in the Kazakh capital of Astana. Despite Russia and Iran supporting the Syrian government and Turkey's support for insurgents trying to overthrow it since a 2011 uprising, the three countries have come together in an attempt to end the war. In addition, Moscow's top diplomat said Tuesday that Washington was standing in the way of their progress as they focused on taking out another mutual enemy.
"The fact that Turkey, Russia and Iran, having not always concurring and sometimes far from concurring stances on this or that aspect of the Syrian crisis, have found wisdom and willingness to settle concrete problems, has reversed the situation in Syria," Lavrov said after receiving Turkish diplomats, according to the state-run Tass Russian News Agency.
"Islamic State has been practically defeated with only some isolated small groups remaining. The main target for the present moment is Jabhat al-Nusra," he added.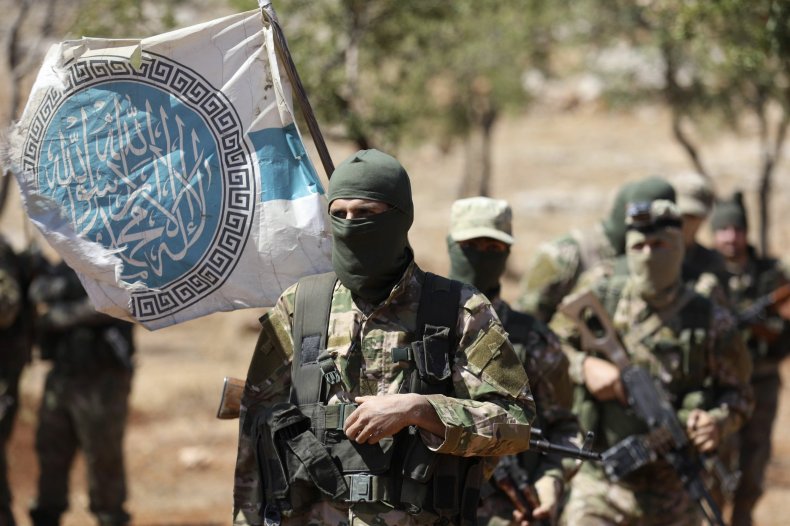 Jabhat al-Nusra, often translated as the Nusra Front or "Victory Front," emerged as various insurgents and jihadis took up arms against Syrian President Bashar al-Assad in a 2011 rebellion backed by the West, Turkey and Sunni Muslim monarchies. As the Islamic State of Iraq, formerly known as Al-Qaeda in Iraq, grew influential after the post-U.S. invasion, its leader Abu Bakr al-Baghdadi sent his lieutenant Abu Mohammed al-Golani to neighboring Syria to found the Nusra Front as the official Syrian branch of Al-Qaeda. When Baghdadi broke off from Al-Qaeda to form ISIS in 2013, however, Golani resisted the merger and the two factions became rivals.
The Nusra Front too eventually broke off from Al-Qaeda and rebranded itself as Jabhat Fateh al-Sham in July 2016, but retained much of the group's strict religious doctrine. By this time, the U.S. had already begun dropping support for an Islamist-led Syrian opposition in order to fight ISIS, and a Russian military intervention began to decimate rebel and jihadi control of the country.
A new U.N. report published Tuesday alleged that there were up to 30,000 ISIS fighters around the world, but U.S.-led coalition spokesman U.K. Major General Felix Gedney told reporters that the number "seems a little bit high" and that he estimated there were "more than 1,000" ISIS fighters left in Middle Euphrates River Valley in eastern Syria. Russia and Syria both declared victory over ISIS late last year, and President Donald Trump has said the U.S.-led fight was "almost completed." But he has not given a timetable for withdrawal as Russia and Syria have asked the U.S. to do immediately.
The Syrian military, backed by Russia and Iran, has managed to regain every major rebel-held region, except for Idlib, which is largely controlled by the Nusra Front. The northwestern province has received scores of fighters and civilians who have refused to reconcile with the government after its victories nationwide. Following Syrian wins over the southwest provinces of Daraa and Quneitra, pro-government reinforcements have amassed around Idlib, and the Syrian military has accelerated airstrikes and shelling of the renegade region.
Despite again rebranding itself as Hayat Tahrir al-Sham, the group has made it on the U.S. list of terrorist organizations and has occasionally been hit by U.S. airstrikes. Russia, Iran and Syria also considered the group to be a terrorist organization and have vowed to destroy it as part of a campaign to restore the entire country under Assad's control. Notwithstanding, Turkey's relationship to the group was more complex, with Turkish troops and local allies occasionally holding common ground alongside Hayat Tahrir al-Sham in Idlib.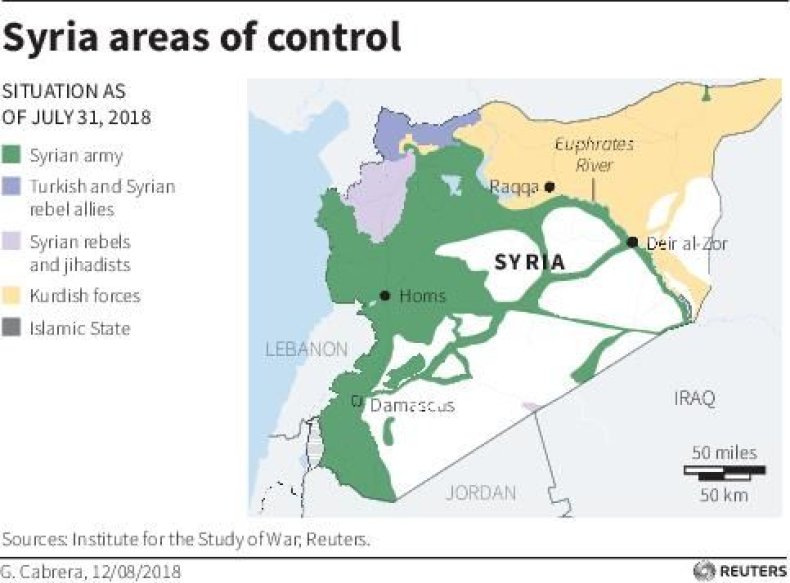 The U.S. has severed diplomatic ties entirely with the Syrian government, which Washington and its allies accuse of war crimes, and has singled out the three Astana process countries for individual sanctions. The U.S. targeted fellow NATO Western military alliance member Turkey with sanctions earlier this month due to Ankara's detainment of a U.S. Christian pastor accused of working alongside seditious groups.
Trump has reversed his predecessor's diplomatic outreach with Iran by abandoning a 2015 nuclear deal and re-instating intensive sanctions on the revolutionary Shiite Muslim power. Despite Trump seeking closer cooperation with Russia, the U.S. has also hit Moscow with economic restrictions over allegations that the Kremlin has interfered in foreign elections and attempted to assassinate ex-agents abroad with toxic agents.