Russia Says Syria War Will End Soon With Help From Turkey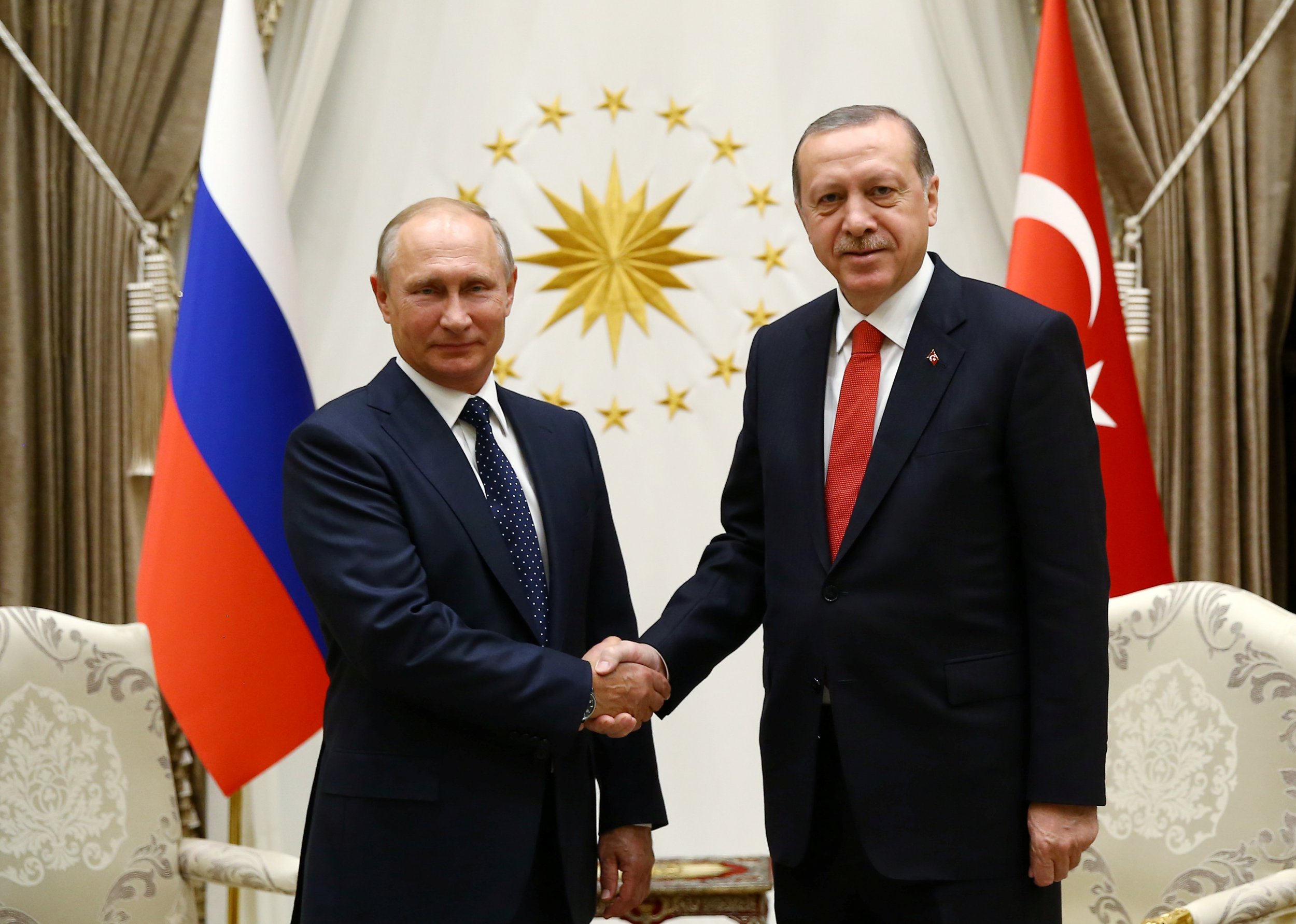 Russian President Vladimir Putin said Thursday that he and Turkish President Recep Tayyip Erdogan have agreed to de facto conditions necessary for ending a war between opposing factions they support in Syria.
Putin's announcement came as Russia works with Iran and Turkey to achieve a political solution to a six-year conflict that has killed hundreds of thousands and displaced millions. Turkey, which sponsors insurgents trying to oust Syrian President Bashar al-Assad since 2011, has reportedly agreed to the creation of four de-escalation zones across the war-torn nation. Russia and Iran, which back Assad, have seen sweeping victories against rebels and jihadists and have increasingly pushed the opposition to negotiate.
Related: Iran and Turkey prepare for war in Iraq, talk peace with Russia in Syria
"I consider these agreements our common, extremely important success," Putin said following talks with Erdogan, according to the Associated Press.
"The necessary conditions have been created for putting an end to the fratricidal war in Syria, completely destroying terrorists and allowing Syrians to return to peaceful life," he added.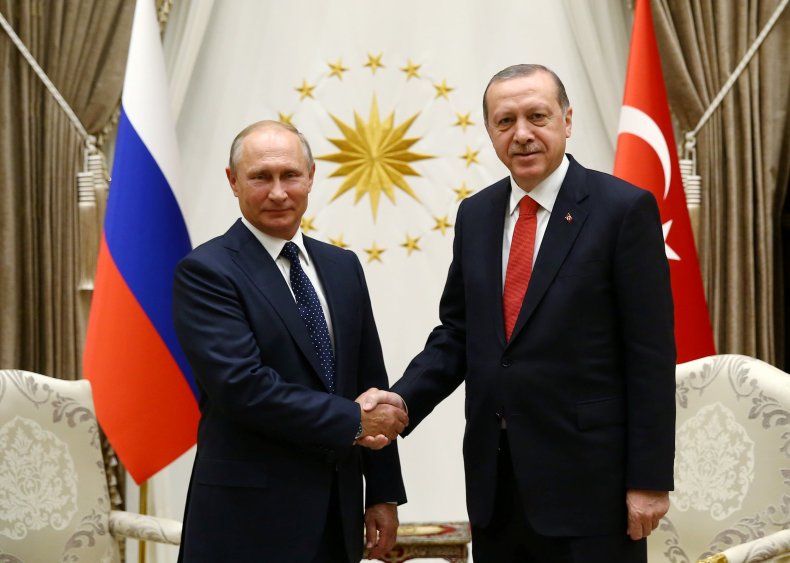 After being forced to withdraw his forces from most of the country, Assad underwent a change of fortune in late 2015, thanks to a Russian military intervention designed to combat rebels and jihadists battling the government and one another. Russia and Iran's support helped the Syrian military stage a comeback, which persisted despite a Turkish invasion on behalf of rebels in northern Syria last year.
Following the Syrian military's recapture of Aleppo, a former rebel stronghold, in December 2016, Turkey joined Russia and Iran in peace talks at Astana, Kazakhstan, that ultimately produced the de-escalation zones agreed to on Thursday.
Turkey's interest in backing Moscow's vision for Syria stems partially from its rejection of the U.S.-backed Syrian Democratic Forces, a mostly Kurdish alliance of Arabs and ethnic minorities. Turkey considers these Kurdish groups extensions of the Kurdish nationalist insurgency it faces at home and has condemned fellow NATO member the U.S.'s support for them.
Despite alleged aggressions between the Syrian military and Syrian Democratic Forces both battling the Islamic State militant group (ISIS), Syrian Foreign Minister Walid Muallem said Monday he was willing to discuss with Syrian Kurds "some sort of self-management" within the borders of the state. Muallem also said that "the signs of victory in Syria are approaching," despite the fact that "Erdogan's Turkey has not yet abandoned its illusions of terrorism to serve its terrorist projects," according to Lebanese news outlet Al Mayadeen.
"We are at the beginning of the road to the reconstruction and rebuilding of Syria," top Assad advisor Bouthaina Shaaban told Al Mayadeen last month on the sidelines of the 59th Damascus International Fair, the first such event to be held in five years.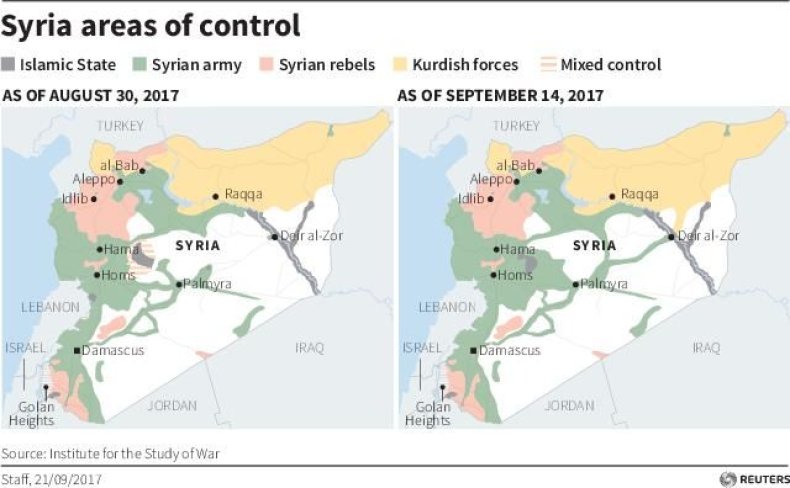 Russia praised the Syrian government's announcement that it was willing to embrace talks for greater Kurdish autonomy Thursday, according to the state-run Tass Russian News Agency. However, Putin joined Erdogan in censuring the Kurdish Regional Government in northern Iraq over its decision to pursue a controversial referendum for independence.
Erdogan, who has previously threatened to cut oil trade while sending troops to the self-proclaimed Iraqi Kurdistan, warned Thursday that Iraqi Kurds must be stopped before making "bigger mistakes," Reuters reported. Neither Putin nor Erdogan reportedly mentioned whether or not they had finalized talks for Turkey's purchase of Russia's advanced S-400 missile defense system.
Turkey and Iran, traditional foes, have also found common ground over their mutual opposition to Kurdish statehood in northern Iraq, rivalry with Saudi Arabia and desire to retain a stake in Syria.