Russia Says U.S. No Longer Rules the World as Tensions Mount in Middle East, Europe and Space
Russia has refused to answer any ultimatums from the U.S. or any of its allies, saying the West-led world order was no more and Moscow would pursue its own foreign policy path, despite new challenges across the globe and beyond.
Russian Foreign Minister Sergey Lavrov told a forum promoting investment in his country that many other nations had "a very nervous reaction" to Russia's rise from post-Soviet chaos into a leading world power in the past two decades. As Russian President Vladimir Putin sought to expand his country's military power and political influence, Western nations such as France, Germany, the U.S. and the U.K. have accused him of attempting to interfere in their internal affairs, a charge that Putin and his government have dismissed.
Related: Russia Says It Will Attack U.S. Military if Trump Strikes Syria Again
"We do not seek confrontation with anybody. We wish to cooperate with all on equitable terms, on the basis of mutual respect and search for a balance of interest and mutually acceptable approaches," Lavrov said, according to the state-run Tass Russian News Agency.
The Kremlin's top diplomat blamed recent tensions on the "categorical reluctance of the United States and its western allies to agree that the 500-year-long period of western domination in world affairs is coming to an end," saying such a transition would be difficult for those who "are in the habit of ruling the world for centuries."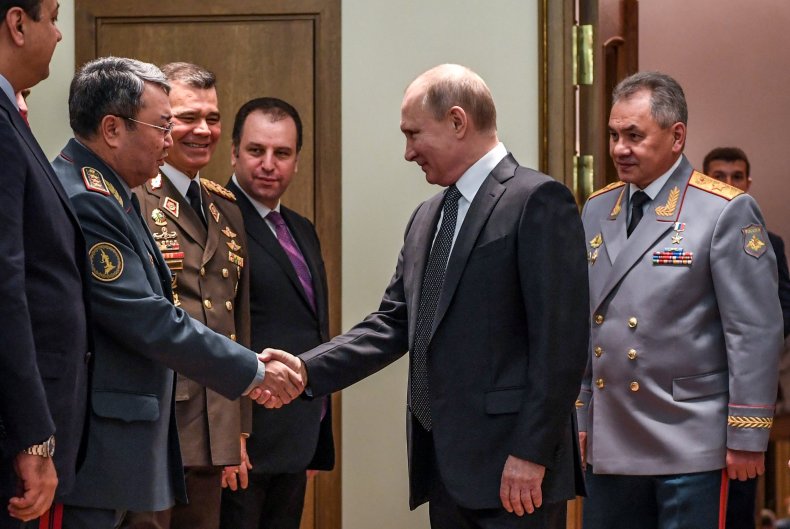 In one of the most recent challenges to Russia's relationship with the West, London has accused Moscow of being behind the poisoning of a former Russian spy who fled to the U.K. after he was arrested for being a double agent and released in a 2010 prisoner swap. Russia has denied the charges, but the U.K. has already moved to expel 23 Russian diplomats.
"The response will come very quickly, I can assure you," Lavrov reportedly said when asked about Moscow's reaction to the measures.
The U.S. has also expelled diplomats and issued sanctions against Russia after accusing it of covertly helping President Donald Trump win the 2016 election. Both Russia and Trump deny being a part of the conspiracy, but relations have not recovered since.
Russia and the West have not only been at odds politically. The U.S.-led military alliance NATO has boosted its military might across Russia's borders following Moscow's 2014 annexation of the Crimean Peninsula as unrest gripped Ukraine. Both Russia and NATO have bolstered their defenses and conducted frequent military drills across Europe, creating a Cold War-like arms race in which Russia claimed the U.S. was trying to undermine Moscow's power via a global missile shield.
Russia has also challenged Western ambitions abroad, entering the Syrian war on behalf of the embattled Syrian President Bashar al-Assad in 2015. Facing a seven-year uprising by jihadis and West-backed rebels, the Syrian government has recovered much of its losses thanks to Russian and Iranian support. As the U.S. considered military action in response to claims that Syria's armed forces had used chemical weapons in a rebel enclave outside Damascus, Russian officials threatened to hit back.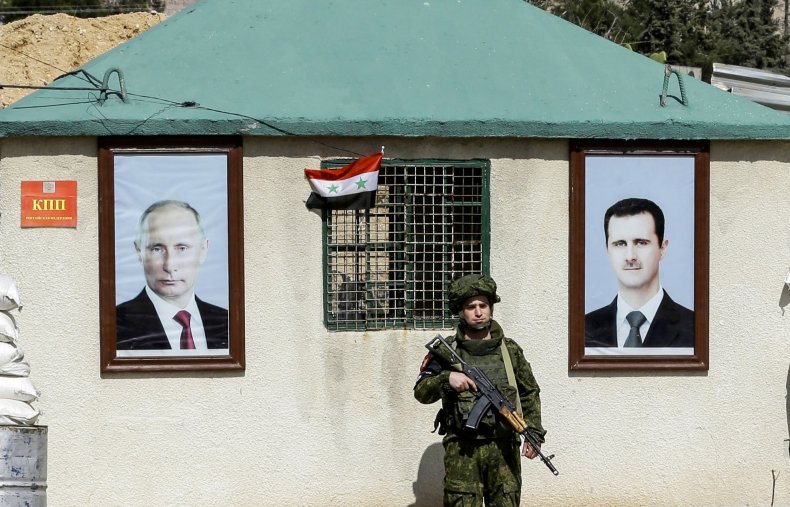 Russia's resurgence has prompted Trump to adopt a harsher stance against his former political ally, Putin. Like the Russian leader, Trump has sought to modernize and enhance his country's nuclear arsenal and potentially even develop "Space Forces." Russian Deputy Prime Minister Dmitry Rogozin said on Wednesday that such a move would be akin to "opening a Pandora's box."
In an effort to revolutionize his own nuclear triad, Putin unveiled a number of new, advanced weapons earlier this month that he said were capable of overcoming even the most advanced U.S. defenses. These weapons, which included the Sarmat RS-28 "Satan 2" intercontinental ballistic missile, a "doomsday" torpedo and a nuclear-powered cruise missile, were already reportedly undergoing testing.