Russia Says the West Will 'Regret' Any Meddling in Its Election
Russian Foreign Minister Sergey Lavrov has said that foreign actors would "regret" any attempt to interfere in his country's upcoming parliamentary elections.
With Moscow accused of meddling in the elections in the U.S. and elsewhere, Lavrov's comments suggest that the Kremlin would blame Western countries should there be any protests as Russians go to the polls in September.
He said that "it is not ruled out" that in the run-up to the elections for the lower house, or State Duma, "we will see new attempts to shake, destabilize the situation, to provoke protests, preferably violent protests, as the West is in the habit of doing."
"A campaign for the non-recognition of our elections will probably follow," he said during a lecture at Russia's Far Eastern Federal University in Vladivostok on Thursday, according to news agency Tass. "Such plans do exist and we know about them."
He referred to comments made by President Vladimir Putin during his last state of the nation address that "organizers of any provocations against us would regret it afterwards."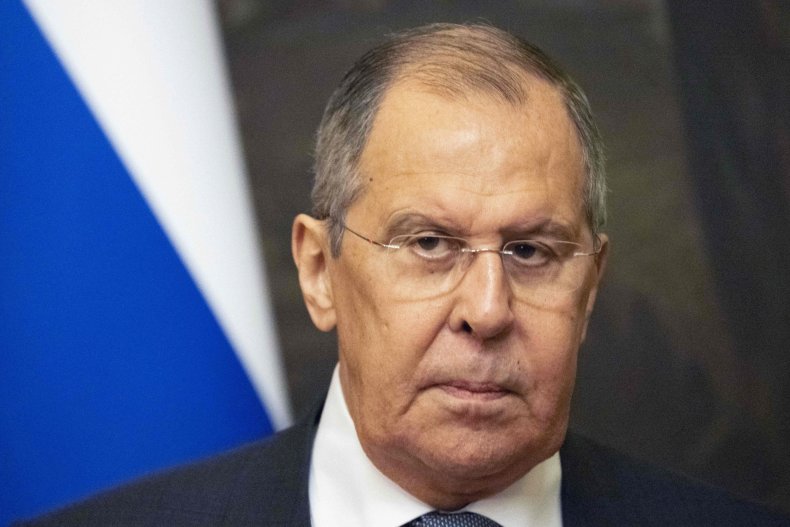 In addition, referring to "our Western colleagues" and not naming any particular country, Lavrov blasted Western sanctions, and "NATO warships near Crimea" as being among the "arsenal of instruments" being used to influence Russian domestic and foreign policies.
Moscow has condemned the NATO-led Sea Breeze 2021 military drills ongoing in the Black Sea. It also accused the U.S. of working with the U.K. during a standoff between Russian forces and the British Navy vessel HMS Defender in June.
Lavrov added that the West "would prefer to deal with weak Russia, with Russia which is ready for any concessions."
His comments were later echoed by Kremlin spokesman Dmitry Peskov who told reporters on Thursday Moscow was "not wearing any 'rose-colored glasses'" when it came to hopes for a rapprochement with the West.
"What's more, undoubtedly, we constantly feel these attempts at deterrence," Peskov added, referring to how the international community dealt with Russia.
Despite low approval ratings, the United Russia party is expected to hold on to its majority in September's elections.
While there are other opposition parties, the Moscow court ruling that groups linked to jailed politician Alexei Navalny, such as the Anti-Corruption Foundation (FBK) deemed extremist, will test those facing off against the ruling party.
Despite the setback, Leonid Volkov, Navalny's chief of staff, said in April that his group would continue their operations to "unseat as many United Russia incumbent members of parliament."