Russia Spending an Estimated $900 Million a Day on Ukraine War
As Russia continues its military assault on Ukraine, the heavy toll on the Russian economy could be felt for years to come.
The invasion is now in its third month, and sustaining it requires approximately $900 million a day, Sean Spoonts, editor-in-chief of SOFREP, a media outlet focused on military news, told Newsweek.
Several factors play into that heavy price, according to SOFREP's estimate. That includes paying the Russian soldiers who are fighting in Ukraine; providing them with munitions, bullets and rockets; and the cost to repair lost or damaged military equipment. Russia also must pay for the thousands of critical weapons and cruise missiles that have been used during the war, which run about $1.5 million apiece, according to Spoonts.
Those figures don't take into consideration how much Russia may have lost financially because of the severe economic sanctions imposed on it after launching the invasion in late February. Those sanctions may remain in place even if Russia withdraws its troops, according to the White House.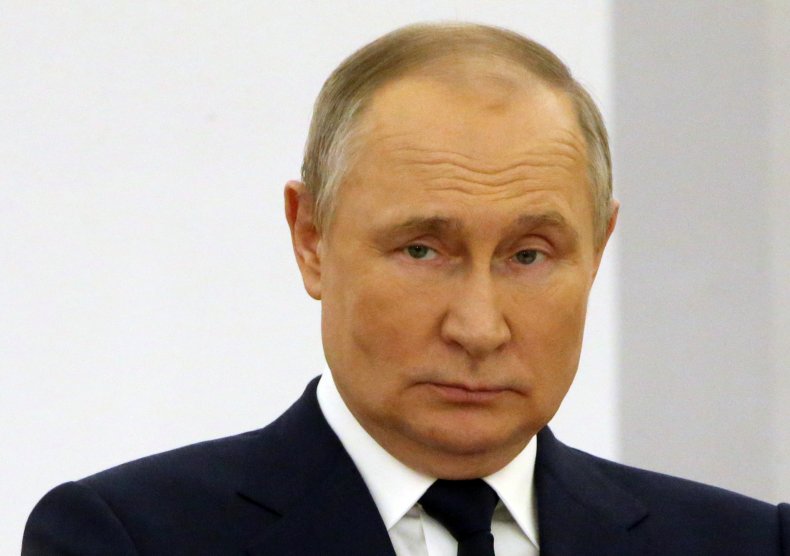 Many observers believed Russia would quickly rout Ukraine soon after the invasion, given its military superiority. However, Russia has not had much military success up to this point. Its forces have failed to take control of the capital city of Kyiv and struggled in other major cities. Pentagon press secretary John Kirby has pointed out that every move by Russia's forces has been met with strong resistance by the Ukrainians.
"All I can tell you is that the Russians have not made the kind of progress in the Donbas and the south that we believe they wanted to make. We do believe they're behind schedule," Kirby said. The embattled Donbas region in eastern Ukraine contains two territories, Donetsk and Luhansk, occupied by pro-Russian separatists.
Russia's failures come at a great cost, both financially and in terms of loss of life, although the Kremlin has been reluctant to release numbers about military casualties. Direct losses from the war have cost Russia about $7 billion, according to the consultancy Civitta.
The economic sanctions imposed on the country as a result of the invasion have had devastating impacts on the country, which are likely to be felt by Russian citizens for decades to come, according to a March 14 CNBC report.
As the ruble has collapsed, the economy could be set back by as much as 30 years, according to CNBC's report, with some predicting that Russia's standard of living could be lowered for the next five years.
The Institute of International Finance, a financial think tank representing companies in over 70 countries, said the country's gross domestic product will likely fall by 15 percent this year, according to Business Insider.
Ukraine dealt a major blow to Russia in April with the sinking of the Moskva, a Russian warship and the navy's flagship. It was an estimated $750 million loss, according to Forbes Ukraine. The publication reported in April that Ukraine has destroyed more than 5,000 pieces of Russian equipment since the war began but that the Moskva was by far the most costly target.
Despite Russian weaponry's massive costs, Kirby said there is evidence that Russian forces have not been hitting their intended targets with precision-guided missiles. He said a multitude of factors could be responsible, including operator incompetence.
Meanwhile, there are growing concerns that President Vladimir Putin may use May 9—which is celebrated as Victory Day in the country and marks the defeat of Nazi Germany—to formally declare war on Ukraine. However, Russian officials are denying those reports, with a Kremlin spokesperson saying that "there is no chance of that."
Ukraine is also facing a heavy economic cost because of Russia's invasion. President Volodymyr Zelensky said hundreds of billions of dollars will be needed to repair the damage done to the country's economy and infrastructure, The Wall Street Journal reported, giving an estimate of $600 billion.
Newsweek reached out to the Russian Foreign Ministry for comment.