Increasing Number of Russians Refusing to Fight—Ukraine Intel
Russia has canceled the dispatch of some of its units to Ukraine because its troops are refusing to fight, Ukrainian military intelligence has said.
Servicemen from five tank brigades of the 36th army, which is part of Russia's Eastern Military District garrisoned in the Buryatia republic's capital of Ulan-Ude, refused to take part in the war in Ukraine and were dismissed as a result, the assessment said.
In a Telegram post on Wednesday, the Ukrainian defense ministry's Main Directorate of Intelligence said a "catastrophic shortage" of Russian personnel had forced commanders to reduce rehabilitation times in hospitals for injured soldiers.
Doctors were recommended to perform surgeries only after the end of the war, or with authorisation from the injured soldier's commander, it said.
One Russian soldier who had suffered injuries including a ruptured eardrum was refused surgery and discharged from hospital after only three days, the intelligence service said, according to a translation.
Meanwhile, it said, Russia was trying to strengthen their numbers in the southern Kherson region by redeploying four battalions of troops from Chechnya known as "Kadyrovites," named after the southern Russian republic's Kremlin-loyal president, Ramzan Kadyrov.
However, Kyiv said these units were significantly understaffed and comprised not only Chechens, but also mercenaries from some of the poorest Russian regions.
Newsweek contacted the Russian defense ministry for comment on the Ukrainian intelligence assessment, which could not been independently verified.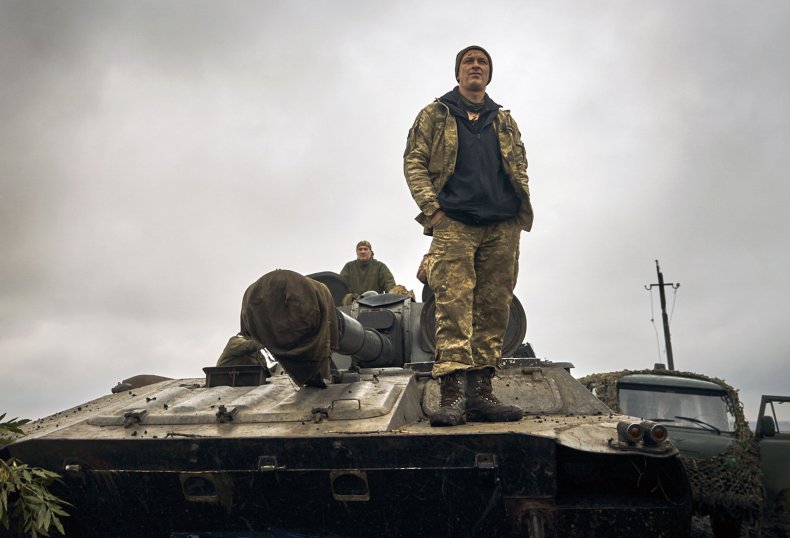 President Vladimir Putin of Russia faces huge troop losses, which Ukraine said had reached more than 50,000, although Western estimates were much lower. The Kremlin has repeatedly said it would not order general mobilization of its population, but it faces challenges in rotating its forces as well as recruiting new personnel.
Michael Kofman, a military analyst with the CNA think tank, told The War on the Rocks podcast on Monday that Putin would have to make a "costly" political choice if he wanted to stay in the war.
The Russian leader faced problems retaining troops, and the shadow mobilization of his forces—paying volunteers Russian regions—"was never going to cut it," Kofman said.
The Kremlin designates the war its "special military operation" and as such gives troops an opt-out at the end of their service. Kofman said general mobilization, for which Putin would have to label the conflict "a war," was unlikely.
Another option was partial mobilization, which could allow the Russian military "to force men into service, which is very different than offering a lot of money for volunteers," he said.
Putin's war effort was dealt a significant blow after Kyiv's troops reportedly recaptured more than 3,400 square miles of territory previously occupied by the Russian army in the northeast of Ukraine.
On Wednesday, President Volodymr Zelensky of Ukraine visited the recaptured city of Izium in the Kharkiv region, where he met with his troops and saw the flag raised.
"Earlier, when we looked up, we always looked for the blue sky. Today, when we look up, we are looking for only one thing—the flag of Ukraine," Zelensky said.