Russia Says U.S. Is Hiding Nuclear Weapons: 'That Is a Serious Problem'
Russia has accused the United States of quietly reclassifying nuclear weapons systems in a potential bid to hide the true scale of its strategic arsenal, which is limited by a treaty between the two leading powers.
Speaking at the 2019 Carnegie International Nuclear Policy Conference, Under Secretary of State Andrea Thompson countered on Monday the notion that President Donald Trump was "disinterested" in extending the 2010 New Strategic Arms Reduction Treaty (START)—an agreement expanding the original 1991 START I designed to reduce the U.S. and Soviet nuclear stockpiles. She argued, however, that "we have two years to make the decision on the extension."
The Russian Foreign Ministry, which has accused the U.S. of deflecting efforts to renew the treaty that expires in 2021, reacted Wednesday to these remarks in a statement "to remind our American colleagues that the extension of the New START Treaty is not a mere formality that will take several weeks or even days, as they want the public to believe" and that "the United States must fulfill all its obligations under the treaty" before entering into talks.
"We have to say that although Washington claims to have done so, in actual fact it only achieved the reduction levels by juggling figures," the statement contended. "It has achieved the agreed reduction levels not only by reducing arms but also through the illegal and unilateral reclassification of about a hundred strategic offensive systems. That is a serious problem, which must be settled before any discussions on the extension of the treaty are held."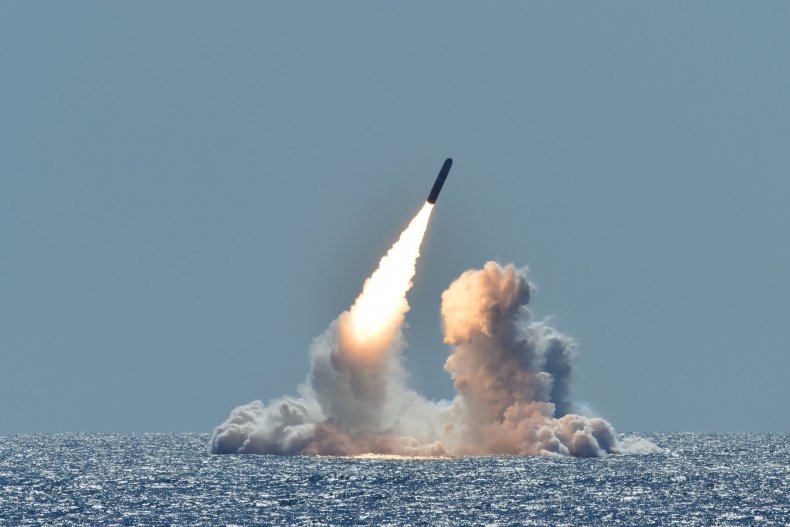 The terms of START I, signed by former President George H.W. Bush and Soviet President Mikhail Gorbachev shortly before the collapse of the communist superpower, limited both countries to 6,000 deployed nuclear warheads and 1,600 launchers. These included 4,900 warheads for intercontinental and submarine-launched ballistic missiles (ICBMs and SLBMs, respectively), 1,540 warheads for no more than 154 heavy ICBMs and 1,100 warheads for mobile ICBMs.
As Washington and Moscow entered the 21st century, their political wrangling resumed and efforts to renew the START treaty floundered. It ultimately expired in 2009, but former President Barack Obama and his Russian counterpart Dmitry Medvedev managed to secure the New START in April of the following year. This deal went even further, restricting the U.S. and Russia to only 1,550 deployed warheads with 700 deployed and 800 deployed or nondeployed ICBMs, SLBMs and heavy bombers.
Both agreements also mandated the exchange of nuclear data to ensure compliance. The latest count was released by the State Department in September. It indicated that the U.S. possessed 1,398 warheads with 659 deployed and 800 deployed or nondeployed ICBMs, SLBMs, and heavy bombers and launchers, while Russia possessed 1,420 nuclear warheads with 517 deployed and 775 deployed or nondeployed ICBMs, SLBMs, and heavy bombers.
Though the State Department has repeatedly affirmed Moscow's compliance, Russian officials have expressed concern about the accuracy of the U.S. numbers. Last April, a Russian delegation to a United Nations gathering claimed that "figures declared by the U.S. have been reached not only by actually reducing the arms, but also through manipulations that are incorrect from the point of view of the treaty."
"Specifically Washington has unilaterally removed 56 Trident II SLBM launchers and 41 B-52H heavy bombers from its accountability under the treaty by declaring them as converted. However, the so-called conversion has been conducted in such a way that Russia cannot confirm its results as it is specified in the New START treaty," the statement said. "Moreover, the U.S. has not included in its accountability to the treaty several ICBM 'silo training launchers' by renaming them 'training silos.' Such deviation is also not allowed by the treaty."
Russian Deputy Foreign Minister Sergei Ryabkov has warned of a potential "arms race" should the New START collapse. He reiterated his government's accusations last month at the Munich Security Conference, arguing that Washington and Moscow must "properly address a problem with the U.S. compliance with this issue in relation to so-called conversion of a considerable number of U.S. delivery means," such as the 56 Trident II submarine launchers and 41 B-52H heavy bombers "artificially withdrawn by the U.S. side."
"We went several extra miles with the U.S. counterparts in order to present them with concrete and specific technical ideas how it can be done, how this problem might be fixed with no response, with no interest to continue the discussion," Ryabkov said. "Thus I believe there is a growing risk this U.S. administration just purposely, on purpose, continues [to] talk on the issue like we have plenty of time, nothing to worry about, but then the treaty just fades out as of February 5, 2021, that would be another extraordinary shock for the arms control system."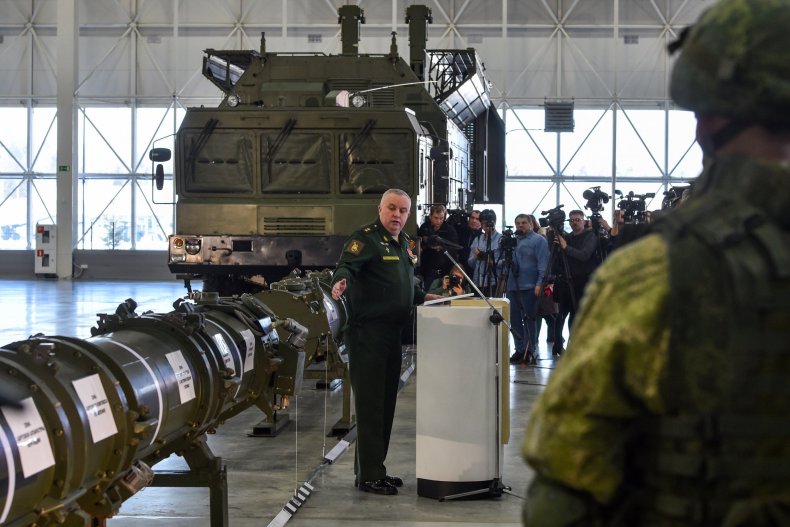 Ryabkov's remarks came about two weeks after tensions between the U.S. and Russia led the White House to suspend another Cold War-era nonproliferation agreement, the 1987 Intermediate-range Nuclear Forces (INF) treaty. The deal banned the deployment of all nuclear and conventional land-based missiles ranging from 310 to 3,420 miles, but Washington has accused Moscow of violating the treaty through its development of the Novator 9M729 missile.
Russia denied the charges and claimed the U.S. was already breaking the treaty's terms by deploying in Europe the Aegis Ashore defense system, which Russian officials have argued could be converted to launch Tomahawk cruise missiles. Moscow has also contended that U.S.-built armed drones fit the description of restricted medium-range launchers.
The downfall of the INF, which would be officially terminated within 160 days of suspension if the decision remains, has led to new escalations between the longtime rivals. After announcing the U.S. exit, Trump said he would develop his "own military response options and will work with NATO and our other allies and partners to deny Russia any military advantage from its unlawful conduct," while Russian President Vladimir Putin has warned he would target not only U.S. missile sites in Europe, but their "decision-making centers" in the U.S. itself—a strike that would reportedly take minutes.