Russia Wants Steven Seagal to Remind U.S. About Moscow Ruling Alaska
Russia has tasked martial arts film icon Steven Seagal to raise awareness of its "common history" with the U.S., including Moscow's colonial rule over Alaska and other parts of America.
Seagal, who has recently rediscovered his celebrity with visits to Russia and the former Soviet Union, accepted the honor of a "special representative" of the Russian Foreign Ministry over the weekend. The actor issued a statement claiming he was "humbled and honored" to oversee "Russian and American Humanitarian ties" on Monday, while Moscow explained what issues would fall under Seagal's amorphous purview later in the day.
"It is expected that in his new role, Steven Seagal will assist in the development and implementation of various projects for bilateral cooperation in the field of culture, arts, science, education, sports, public and youth exchanges, as well as participate in respective events in Russia and abroad, and maintain contacts with partners in the United States," the Russian ministry said in a statement. Seagal is supposedly due no "material reimbursement" for his efforts, which will focus on highlighting Russia's footprint in U.S. history.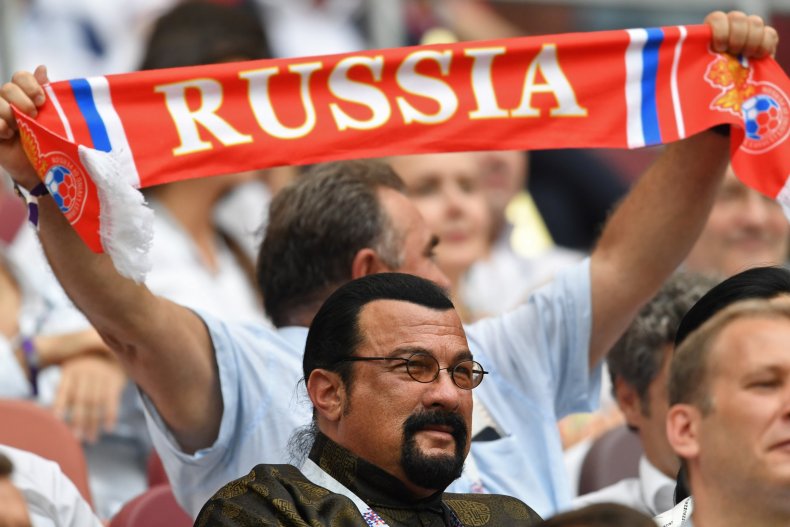 "The special representative will be involved in the preservation of memorial sites in the U.S. connected with Russia, research into and the promotion of the legacy of Russian America and other chapters of our common history that are of great interest for both nations," the statement added.
"Russian America" refers to the territories once ruled by Moscow in what is now the U.S., spanning Alaska and some parts of the Pacific coast, in present-day California. Run by the so-called Russian-American Company, the colony had as its headquarters, Novo-Arkhangelsk, which is now Sitka, Alaska, according to the Encyclopedia Britannica.
The Russian Empire made repeated attempts to sell off its American assets to the U.S. and with the Alaska Purchase in 1867, Moscow had no more colonies in North America. It is not clear what aspects of this history Seagal will promote, however the Department of State has claimed that Russia never had extensive presence in the region, never boasting a contingent of more than 400 settlers there.
Read More: What is Vladimir Putin really worth? A new bipartisan bill in the Senate wants to find that out
"We appreciate Mr. Seagal's willingness to use his experience and authority for promotion of the Russia-U.S. public, cultural and humanitarian links as well as for building a more positive atmosphere in bilateral affairs. We wish him every success in this capacity," the Russian ministry concluded.
Seagal is one of several Western celebrities to receive Russian citizenship after the peak of their success in the U.S., by decree of President Vladimir Putin. French-born actor Gerard Depardieu and U.S.-born boxer Roy Jones Jr. have also received passports from the Kremlin and spoken favorably of the leader.