Russian Ballet Dancer Found Dead in Hotel Room, Police Investigating
A Russian ballerina has been found dead in a hotel in Bogotá, Colombia, according to local media reports.
The dancer was found in a hotel in the capital city's Corferias area, reported Caracol Televisión's Noticias Caracol, citing local police, who said they found drugs and a bottle of liquor at the scene.
According to the news outlet, she is a Russian ballet, and was in the country with other Russian athletes and ballet dancers. It isn't clear whether she was a part of a sports delegation in the country.
W Radio Colombia named the Russian athlete as 39-year-old Angélica Grivinina. She had reportedly been staying in a Bogotá hotel for several days before she was found dead.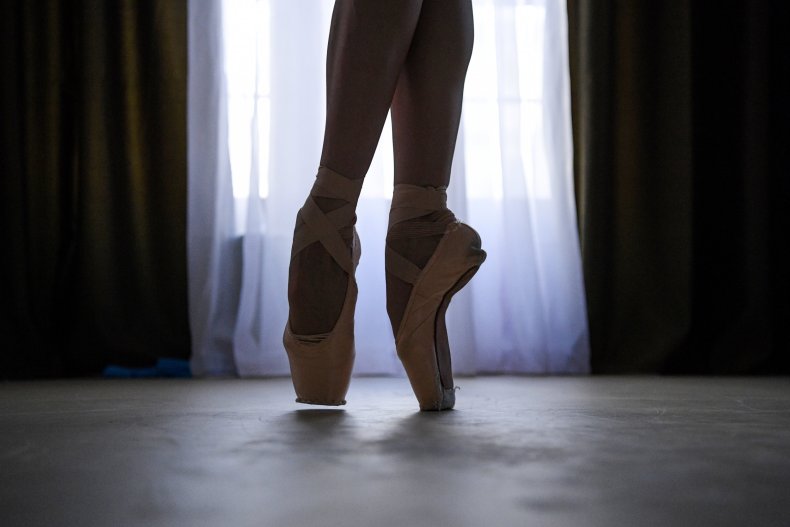 Newsweek has been unable to independently verify the Russian athlete's identity and has reached out to the Russian Embassy in Colombia and the National Police of Colombia for further details.
Her body was found in a hotel in the Corferias area, located in the Quinta Paredes neighborhood of Bogotá—an area recognized for its hotels and commercial offerings, and usually popular with entrepreneurs and travelers.
Hotel staff discovered the woman's body in her room and immediately notified local authorities, according to Totus Noticias.
Local authorities have been in touch with the Russian Embassy in Colombia, and the cause of death is currently under investigation.
The area has been cordoned off to allow an investigation to take place.
Other outlets identified the woman as being 47 years old.
The woman's body was transferred by The Technical Investigative Corps (CTI) of the Prosecutor's Office to a headquarters of forensic medicine to determine the cause of death, RedMas reported.
Local investigative news outlet Agency De Periodismo Investigativo reported that authorities are not ruling out any hypotheses regarding what could be behind the Russian athlete's death.
Several Russian ballet dancers have died since Russian President Vladimir Putin launched a full-scale invasion against neighboring Ukraine in late February.
On May 29, 20-year-old ballerina Alesya Lazareva died in Moscow, the press service of the Classical Ballet Theater said.
"Alesya was a recognized ballerina, artistic, refined and strong. She was only 20 years old, full of life, young and beautiful. This is an irreparable loss for family, relatives, friends and fans," the theater said.
The young dancer reportedly fell after going to the bathroom and lost consciousness. She wasn't known to be suffering from any specific health condition.
A few days earlier, Anatoly Soi, the 22-year-old principal dancer of the Kremlin Ballet, died after spending three days in intensive care. A friend of Soi told Russian media outlet mk.ru that he was poisoned during a gas leak at home, although his family hasn't confirmed these reports.
Across the border, in Kyiv, Ukrainian ballet dancer Artem Datsyshyn died in March, aged 43, weeks after he was injured in Russian shelling.