Russian Defense Minister Threatens Response If Sweden and Finland Join NATO
Russia's defense minister has said NATO's increasing ties with Sweden and Finland are "worrying" and such actions force his nation to "take response measures."
"A treaty was signed in May that provides for [Sweden and Finland's] full participation in the exercises of the alliance and the possibility of using its command-and-control systems for troops and weapons," Sergei Shoigu said Tuesday, according to state-run media. "In exchange, NATO received unrestricted access to the airspace and territorial waters of these countries."
Shoigu said that "such steps by Western colleagues" work to harm the current system of global security and create "greater mistrust, forcing us to take response measures."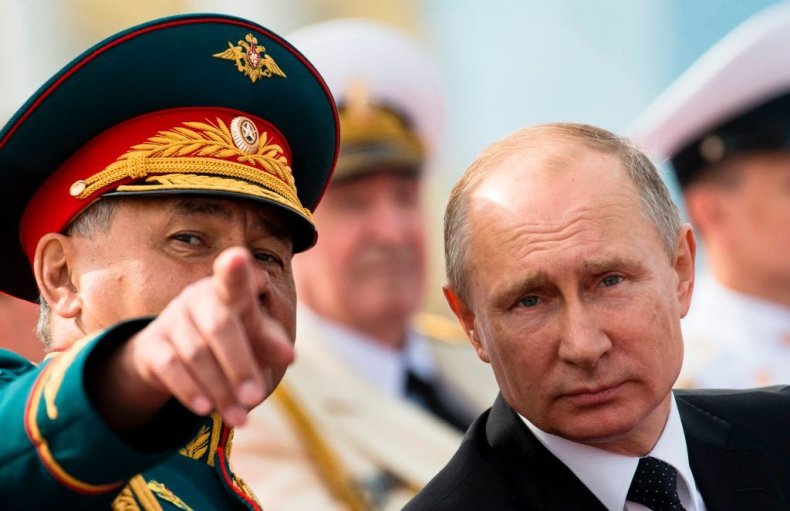 Following a NATO summit in Brussels earlier this month, the alliance's heads of state and government met with leaders of Sweden and Finland to "discuss shared security challenges," according to an official statement.
"This trend clearly indicates that NATO countries are trying in every possible way to prevent Russia from emerging as a geopolitical competitor, especially with its own allies," Shoigu argued.
NATO members and other European nations have eyed Moscow's apparent ambitions to expand warily, especially since a 2014 decision to support separatist rebels in Ukraine and annex the Crimean Peninsula. Many European nations—including Sweden, Poland, Norway, Latvia, Estonia and Lithuania—have expressed concern that Russia could make similar moves against their sovereignty.
As European nations have worked to increase military ties with Washington and NATO, Russia has repeatedly responded with threats of retaliation.
Norway announced in June that it would more than double the presence of U.S. troops within its borders starting next year. The news led Russia to warn of "consequences " in response. In May, reports suggested that Poland had offered the U.S. $2 billion to place troops permanently on its territory. Moscow warned that such a move could "lead to counteraction" from its side.
While the U.S. has continued to support European allies and NATO militarily, President Donald Trump has vocally taken an oppositional stance toward the international alliance while attempting to cozy up to Moscow. Following a controversial Helsinki one-on-one meeting with Russian President Vladimir Putin last week, which followed on the heels of the NATO summit, Trump hailed the encounter with the Russian leader as a "great success."
"While I had a great meeting with NATO...I had an even better meeting with Vladimir Putin of Russia," Trump said in a Tweet. "Sadly, it is not being reported that way."