Russia 'Will Always Be An Obstacle' To U.S. Foreign Strategy, Defense Minister Vows
Russia's defense minister has vowed that his country will "always" counter the international efforts of the U.S., accusing Washington of supporting the "wildest ideologies" to destabilize governments around the world.
Speaking in an interview published Wednesday with Italian daily Il Giornale, Defense Minister Sergei Shoigu criticized the U.S. for its "neocolonialist strategy."
"The issue at hand is the neocolonialist strategy, which the US has already tested in Iraq and Libya and which boils down to supporting any, even the wildest ideologies to weaken legitimate governments," Shoigu said, Russian news agency Tass reported.
Russia, the minister said, "advocates equal and mutually beneficial cooperation with any countries as part of the multipolar world concept." As a result, Moscow will "always be an obstacle to the implementation" of U.S. international strategies.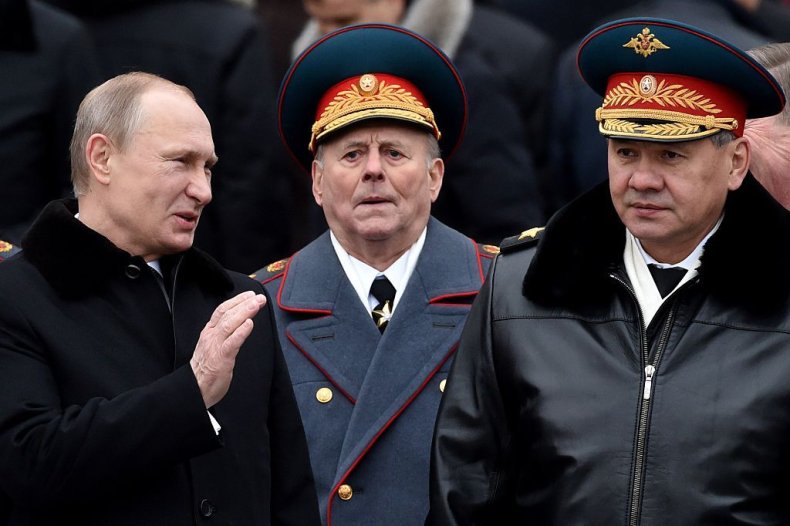 Shoigu said that Russia has been "regaining its strength" and as a result, the U.S. sees his country as a threat to its "global dominance." The minister also pointed to the buildup of U.S. and NATO troops close to Russia's borders, criticizing this move as threatening to Moscow.
During a press conference on Tuesday, NATO Secretary-General Jen Stoltenberg announced the international alliance's goal of having 30 mechanized battalions, 30 air squadrons, and 30 combat vessels ready to use within 30 days or less by 2020. According to Shoigu, NATO has also already increased its troop presence in the Baltic states, Poland, Romania and Bulgaria from 2,000 to 15,000, with the possibility of 60,000 in the future.
Although Moscow may worry about the U.S. and NATO, Europe has also eyed Russia's expansionist ambitions wearily in the wake of the country's 2014 decision to support separatist Ukrainian rebels and annex the Crimean peninsula. Russian neighbors Norway, Poland, Sweden, Estonia, Latvia and Lithuania have expressed their concerns, fearing Moscow could make similar moves against their sovereignty.
In early June, Russia promised "consequences" in response to Norway's plan to more than double the presence of U.S. Marines within its borders starting next year. In May, reports circulated suggesting that Poland had offered $2 billion for the U.S. to permanently station troops within its borders. The Kremlin responded to the reports, saying such a move could "lead to counteraction from" its side.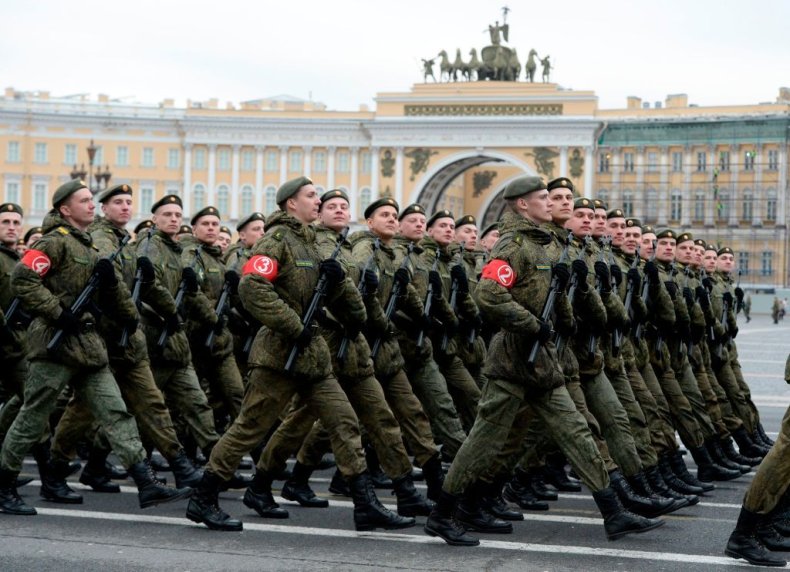 As for Washington, under the administration of President Donald Trump, tensions have increased with traditional European allies and NATO.
On Wednesday, during the NATO summit, he criticized European allies and said that "Germany is totally controlled by Russia." The president cited a "massive oil and gas deal" between Berlin and Moscow to back up his claims.
At the same time, Trump has expressed a desire to improve ties with Moscow. With regard to Ukraine, the president has distanced himself from taking a firm stance on the future of Crimea. However, national security adviser John Bolton emphasized last month that the U.S. does not consider Crimea to be part of Russia.
In the lead up to a high profile meeting between Trump and Russian President Vladimir Putin, a Ukrainian diplomat told Reuters that his country had secured promises from Washington that there will not be any "nasty surprises" following the summit. "We received clear assurances from the American side that Ukrainian interests will be confirmed and protected," the diplomat said.