Russian Military Failures 'Likely to Endure' in Ukraine: UK Defence
The United Kingdom's Ministry of Defence on Sunday listed some of the setbacks that the Russian military is experiencing in Ukraine amid its ongoing invasion, adding that those failures are "likely to endure."
"The forward deployment of commanders has exposed them to significant risk, leading to disproportionately high losses of Russian officers in this conflict," the ministry said in a tweet. "This has resulted in a force that is slow to respond to setbacks and unable to alter its approach on the battlefield. These issues are likely to endure given the relative lack of operational command experience of the officers promoted in place of those killed."
The British Defence Ministry also said that senior commanders were prompted to go onto the battlefield likely to personally lead operations due to "difficulties in command and control" and "faltering Russian performance on the front line."
"However, it is not clear that the presence of these commanders on the battlefield has led to a refined or altered operational concept. Flawed planning assumptions and failures in sustainment continue to undermine Russian progress," the ministry added.
Meanwhile, officials have suggested that Russia is not progressing in its war. On Wednesday, the Pentagon's press secretary John Kirby said during a briefing that Russia is not achieving its desired goals.
"All I can tell you is that the Russians have not made the kind of progress in the Donbas and the south that we believe they wanted to make. We do believe they're behind schedule. We do believe it's been slow, and at every turn, they have met a stiff Ukrainian resistance," he said.
Kirby also suggested that Russian precision-guided missiles have missed their targets in Ukraine possibly due to "technical issues," adding that "it certainly could be Ukrainian defenses, or it could just be incompetence on the part of operators."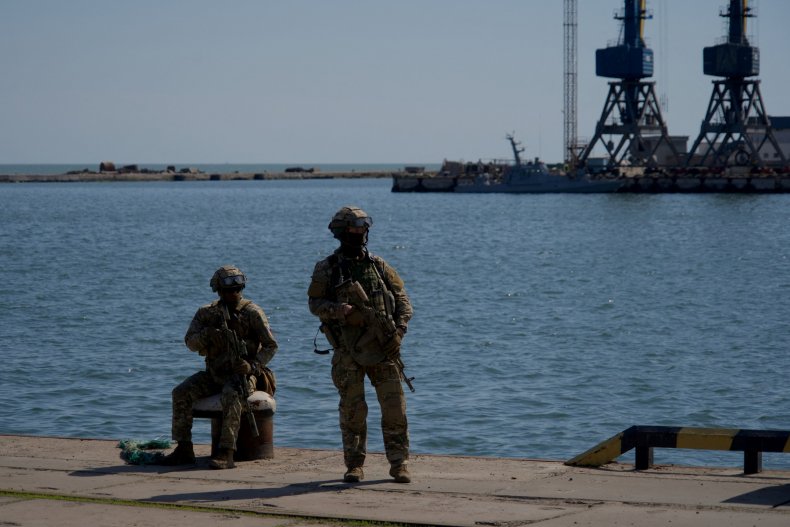 The United States estimated that Russia's failure rates in Ukraine are as high as 60 percent for some of its precision-guided missiles, three unnamed U.S. officials with knowledge of the intelligence, told Reuters in March. However, the U.S. officials didn't mention evidence to back this assessment and didn't provide details about the exact reasons behind the high missile failure rates.
Former NATO commander, James Stavridis said last week that Russia has shown "amazing incompetence" in Ukraine.
"In modern history, there is no situation comparable in terms of the deaths of generals," he said during a radio interview on WABC 770 AM. "Just to make a point of comparison here, the United States in all of our wars in Afghanistan and Iraq...in all of those years and all of those battles, not a single general lost in actual combat. On the Russian side, in a two-month period, we have seen at least a dozen, if not more Russian generals killed. So amazing incompetence."
Stavridis also said that Russia's military has the "inability to conduct logistics" and "battle plans."
However, Russia seems to believe otherwise when its Ministry of Foreign Affairs said in March on its Twitter account that its operation in Ukraine is going "according to plan."
Newsweek reached out to the Russia's foreign affairs ministry and its defense ministry for comment.