Russian Military Near North Korean Border Launches Live-Fire Air-Combat Drill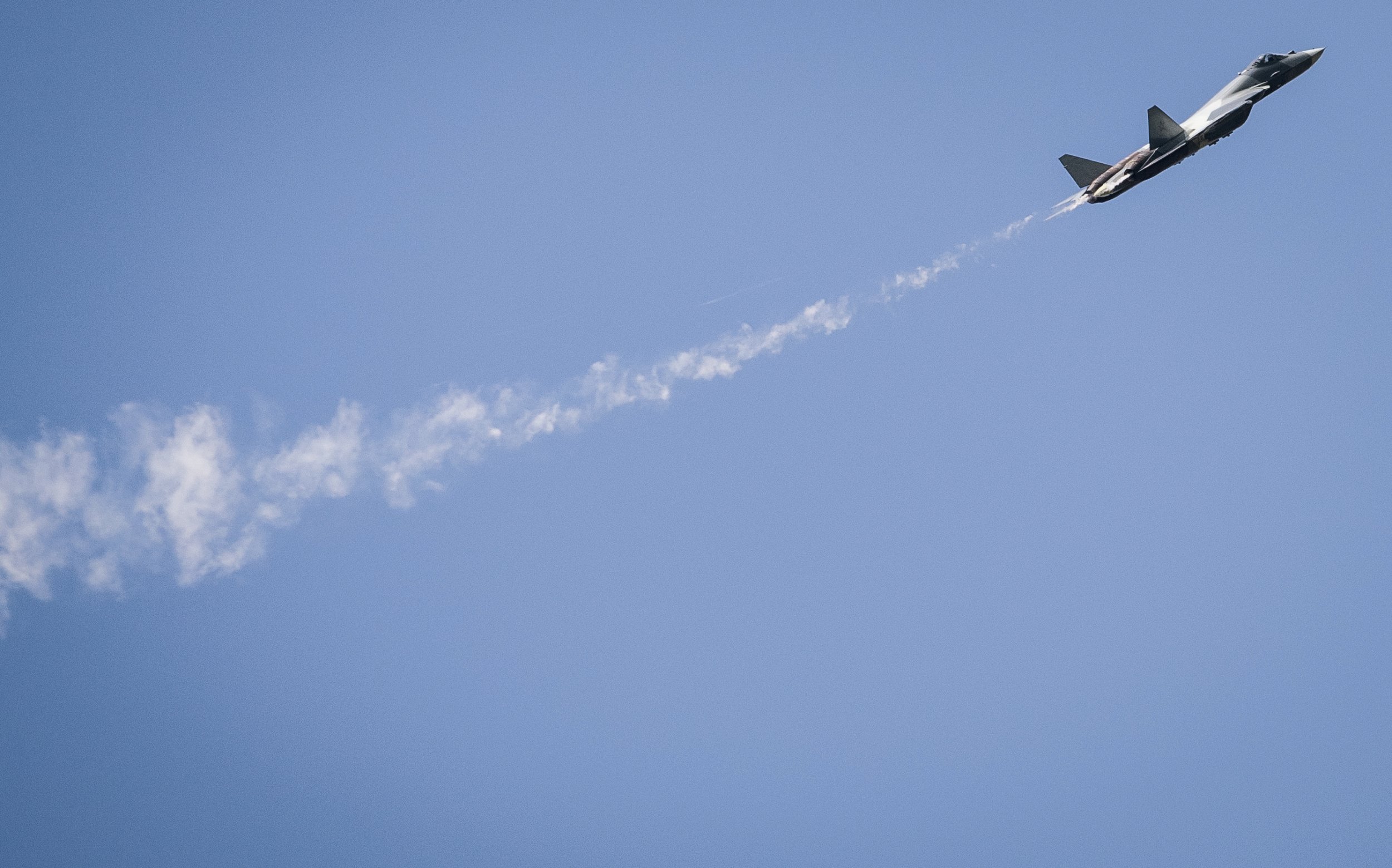 Russian jets launched a series of live-fire maneuvers in skies near its borders with North Korea and northern China in the first air drills held in the east of the country in 2018.
Russia is one of only three countries that shares a land border with North Korea. Last year, its armed forces undertook a series of drills that included practice bombings by the air force, paratrooper jumps and amphibious landings by water.
Related: Trump Will Not Strike North Korea Because Unlike Iraq, It Can Hit Back, Says Russia
North Korea's nuclear test launches have heightened tensions with its allies South Korea and Japan, as well as the United States. Pyongyang's war of words with President Donald Trump has concerned Russia and China, the secretive state's few international allies.
After a break over the winter holidays, Russian forces returned to training duty in three regions bordering northern China, the Ministry of Defense said in a statement on Friday.
More than 50 aircraft took part in the drills, firing unguided rockets, aircraft bombs and onboard cannons.
Nikolai Patrushev, the Kremlin's top security adviser, said last month that Moscow fears a war in North Korea could threaten Russia.
Moscow has shown increased interest in displaying its military capabilities close to North Korea. Russia's Pacific Fleet spent four times longer at sea than planned for the year, with the Primorye region, located near the North Korean border, accounting for the single highest rate of deployment.