Russian Navy Amps Up Pacific Drills Amid North Korea Tensions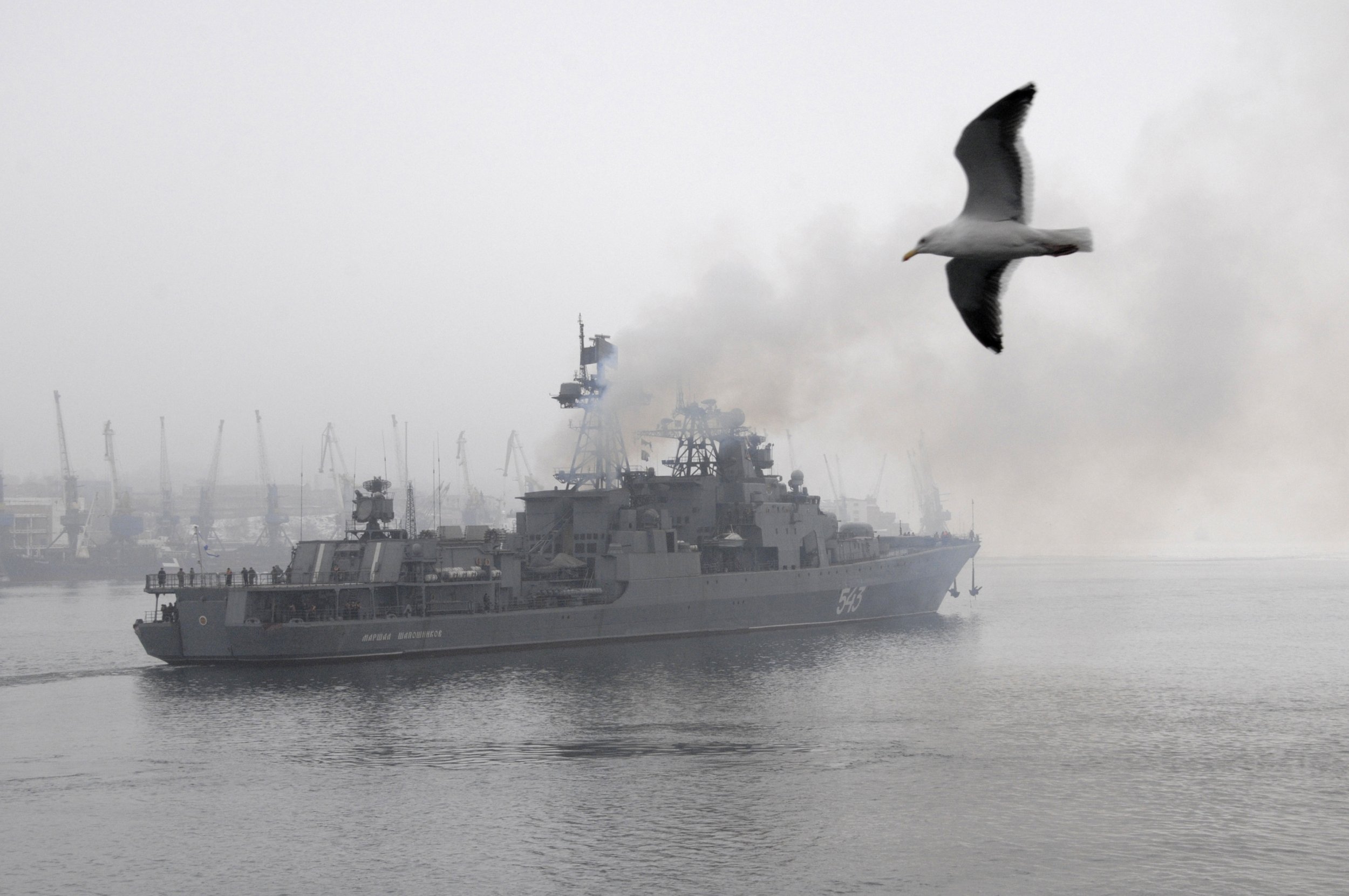 The Russian navy's maneuvers in the Pacific Ocean far exceeded what Moscow had planned for 2017, almost quadrupling the time originally allocated to drills, patrols and other activities, amid peaking tension over neighbor North Korea's nuclear program.
Russian military vessels spent over 9,000 days on water in the past 11 months, Pacific Fleet spokesman Nikolay Voskresenskiy told state news agency Itar-Tass on Monday. This exceeded last year's sailing time and was roughly "four times" the planned length of deployment Moscow had for its Pacific ships, Voskresenskiy said.
Related: North Korea is bluffing with its missile test threats, Russian senator warns
"Almost 4,000 of those [days] refer to combat ships," Voskresenskiy added. He did not refer to North Korea by name but said the intensity and number of objectives given to Russian sailors and naval troops has increased.
Tellingly, however, the most time-consuming maneuvers over the past year have been in Primorye—the only Russian territory that borders North Korea. Overall, the navy spent well over a thousand days guarding the region's waters. The naval contingent permanently stationed in Primorye spent 600 days of the year in training and drills.
The navy would have clocked the bulk of these additional sea hours in the second half of 2017, as in June the Pacific Fleet announced staff had spent only 3,000 days on deployment thus far, the Flot website reported. An uptick in Russian activity after June would coincide with the increase in North Korea's missile testing around the same time.
Meanwhile, the deployment for Russian submarines in the Pacific increased by 20 percent.
Primorye has been the site of a series of drills by all branches of the Russian military in recent months, including paratrooper jumps, air bombing and a host of naval maneuvers. In the last two weeks alone, the Pacific Fleet has practiced amphibious landing in the region and live fire drills with its marines.
Russian President Vladimir Putin's top security adviser, Nikolai Patrushev, said last week that Russia is "preparing" should war erupt around North Korea but stressed that "we must not allow this." He did not elaborate on Russia's scenarios for a hypothetical conflict.
North Korea's renewed missile and nuclear warhead tests have sparked a fierce war of words between Pyongyang and Washington. Russia and China, who still formally object to trade partner North Korea's nuclear aspirations, have criticized both sides. The current resolution strategy proposed by Beijing and Moscow aims to ensure North Korea halts its pursuit of an intercontinental ballistic missile that can carry a nuclear warhead, but requires the U.S. to scale back its military support for South Korea and Japan.
The regime in Pyongyang is now claiming that it already has the ability to strike mainland U.S., based on the most recent launch test last week.