Explosions and flames wreathed Sevastopol harbor early on Wednesday morning as Kyiv scored another success against Russia's beleaguered Black Sea Fleet, its cruise missiles and drones striking at the heart of Moscow's regional power center.
Russia's Defense Ministry said ten cruise missiles and three naval drones attacked Sevastopol, with all three UAVs destroyed and seven missiles shot down. Photos and video from the scene showed Sevastopol's drydock area engulfed in flames, with the Minsk Ropucha-class large landing ship and Rostov-on-Don Kilo-class attack submarine believed to have been damaged.
Ukrainian Air Force commander Nikolai Oleshchuk confirmed Kyiv's responsibility for the attack and said some of his pilots were involved in the operation. "I thank the pilots of the Air Force of the Armed Forces of Ukraine for their excellent combat work! To be continued..." he wrote, Ukrainian news outlet Strana.ua reported.
The Kyiv Post quoted an unnamed source within Ukraine's GUR defense intelligence agency as saying: "There is information about at least the destruction of a large landing ship and a submarine. This is a very good result, of course."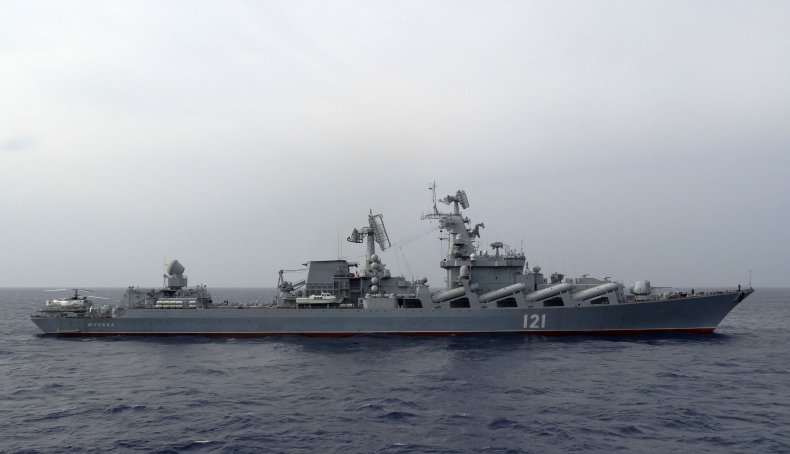 The Moscow-installed governor of the city, Mikhail Razvozhayev, said at least 24 people were injured in the attack.
Andriy Ryzhenko, a retired Ukrainian naval captain and now a strategic expert at the defense and logistics consultant company Sonata, told Newsweek the attack was "a really impressive strike, the biggest one the war started."
"I think the Russians just did not expect such a powerful strike from Ukraine," Ryzhenko added. "It's really demoralizing for the Russian military, and also reducing their combat potential."
It is not clear what weapons were used to strike Sevastopol, though Oleshchuk's praise for his pilots suggests air-launched cruise missiles, perhaps the British-French Storm Shadow/SCALP weapons that wrought significant destruction on Russian targets in occupied southern Ukraine this summer.
"Most probably they were Storm Shadow/SCALP missiles," Ryzhenko said, though also added that modified Neptune anti-ship cruise missiles may also have been used.
Eighteen months of war have been punctuated with multiple humiliations for Russia's naval forces in the Black Sea. Ukraine does not have a meaningful conventional navy able to challenge Russian vessels but has kept the Black Sea contest by pivoting to the use of drones and long-range missiles.
The Black Sea Fleet flagship—the Moskva guided missile cruiser—remains the most notable victim, having been sunk by Ukrainian anti-ship missiles in April 2022. Kyiv almost claimed the flagship successor Admiral Makarov in October 2022 when naval drones attacked and damaged the frigate.
In August, Ukrainian naval drones hit the Ropucha-class Olenegorsky Gornyak landing ship anchored in Novorossiysk—more than 200 miles east of Sevastopol—and soon afterward they struck the oil tanker Sig off the coast of Crimea. Both were seriously damaged and had to be rescued by tugboats.
Oryx open-source data suggests that 16 Russian vessels have been hit since February 2022, 10 of which have been destroyed. Those lost include the Moskva, the Minsk, the Saratov Tapir-class landing ship, and one Project 11770 Serna-class landing craft. Those damaged include the Rostov-on-Don submarine, the Olenegorsky Gornyak, and a Project 266M Natya-class minesweeper.
Newsweek reached out to the Russian Defense Ministry via email for comment.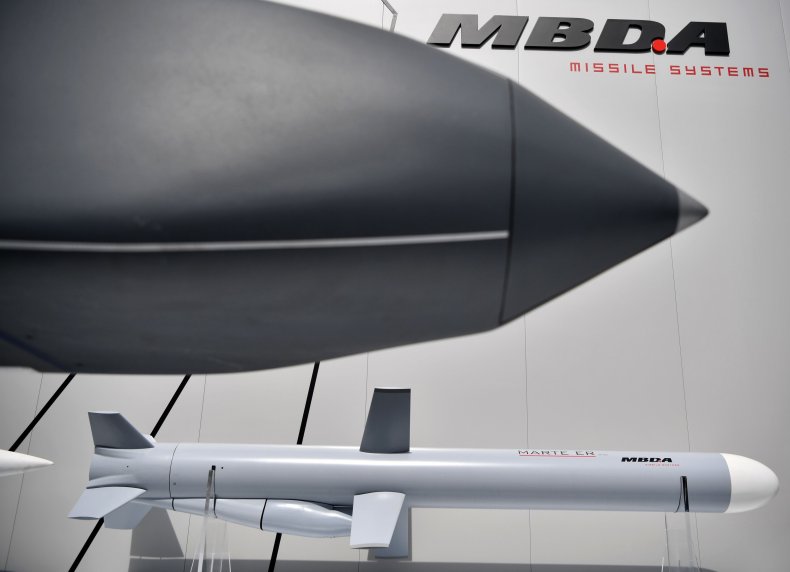 Such has been Kyiv's success, that Russian vessels will no longer approach the southern Ukrainian coast, and some of Moscow's most valued naval assets have reportedly been relocated from Crimea to safer ports in the western Black Sea.
Russian ships are valuable targets for the Ukrainians. Moscow regularly uses its Black Sea Fleet to launch cruise missiles at Ukrainian cities and to enforce an intermittent naval blockade of southern Ukrainian ports vital for Kyiv's export industries.
Russia seized and annexed Crimea in 2014, an operation facilitated by the long-established Russian military base in Sevastopol. The city is the crux of Moscow's control of Crimea, and thus of Ukraine's efforts to liberate the peninsula.
Ukrainian commando raids have also caused problems for the Russians. Kyiv won the battle for Snake Island, a small but strategic outpost close to the Romanian coast, by making it untenable for the Russian troops, who had seized the outcrop in the opening stages of the invasion.
Last month, a special forces team came ashore on Crimea's northwestern tip. And this week, Kyiv announced the recapture of Black Sea oil rigs close to the Crimean coast that had been occupied by Russia since 2015.