Russian Operatives Identified in Skripal Novichok Nerve Agent Attack
British police believe they have identified who was behind the poison attack on the former Russian spy Sergei Skripal.
Several people are reportedly linked to the Novichok nerve agent attack on Sergei Skripal and his daughter, Yulia, in March. It is understood that the perpetrators were caught on closed-circuit TV.
Although Scotland Yard has not commented on the probe into the attack in Salisbury, a source close to the investigation told Britain's Press Association that police were "sure" that Russians were involved and that there was more than one suspect.
"Investigators believe they have identified the suspected perpetrators of the Novichok attack through CCTV and have cross-checked this with records of people who entered the country around that time," the source told the news agency.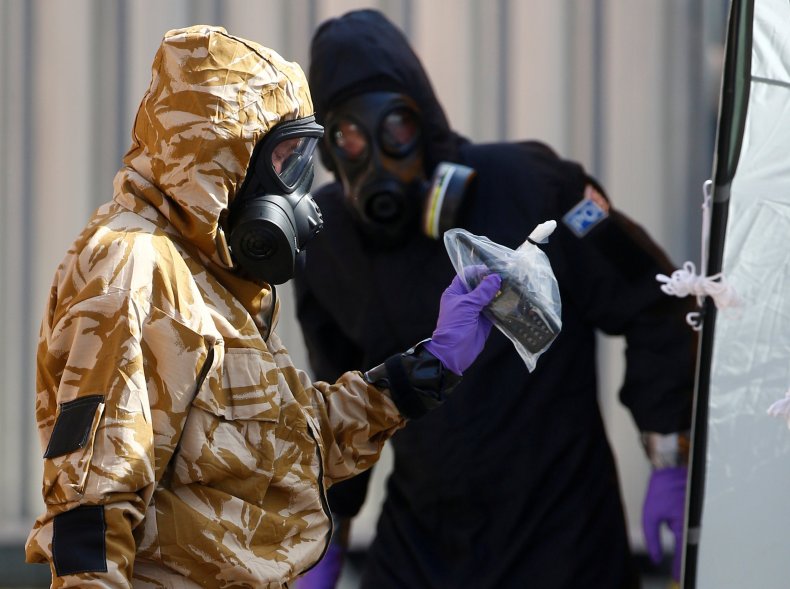 This comes as an inquest opens into Dawn Sturgess, 44, who died after coming into contact with what police think is the same batch of Novichok. Her partner, Charlie Rowley, is still being treated in hospital.
She is thought to have found the nerve agent after it had been disposed of by the attackers and is believed to have been exposed to 10 times the quantity that the Skripals were. They have been discharged from Salisbury District Hospital.
Sky News reported that the highest concentration of the toxic chemical was found on the door handles of the Skripals' home and that hundreds of police officers are scouring 5,000 hours of CCTV footage.
Earlier in July, police suggested they knew who the killers were, although Britain's leading counterterrorism officer, Neil Basu, later said the "brutal reality" was that police had not yet caught the would-be assassins, The Guardian reported.
Moscow denies any involvement in the attack.
Public Health England said there is little risk to the public but advised people not to pick up any unknown "strange items."