Scientists Claim Crimea Is Literally Moving Closer to Russia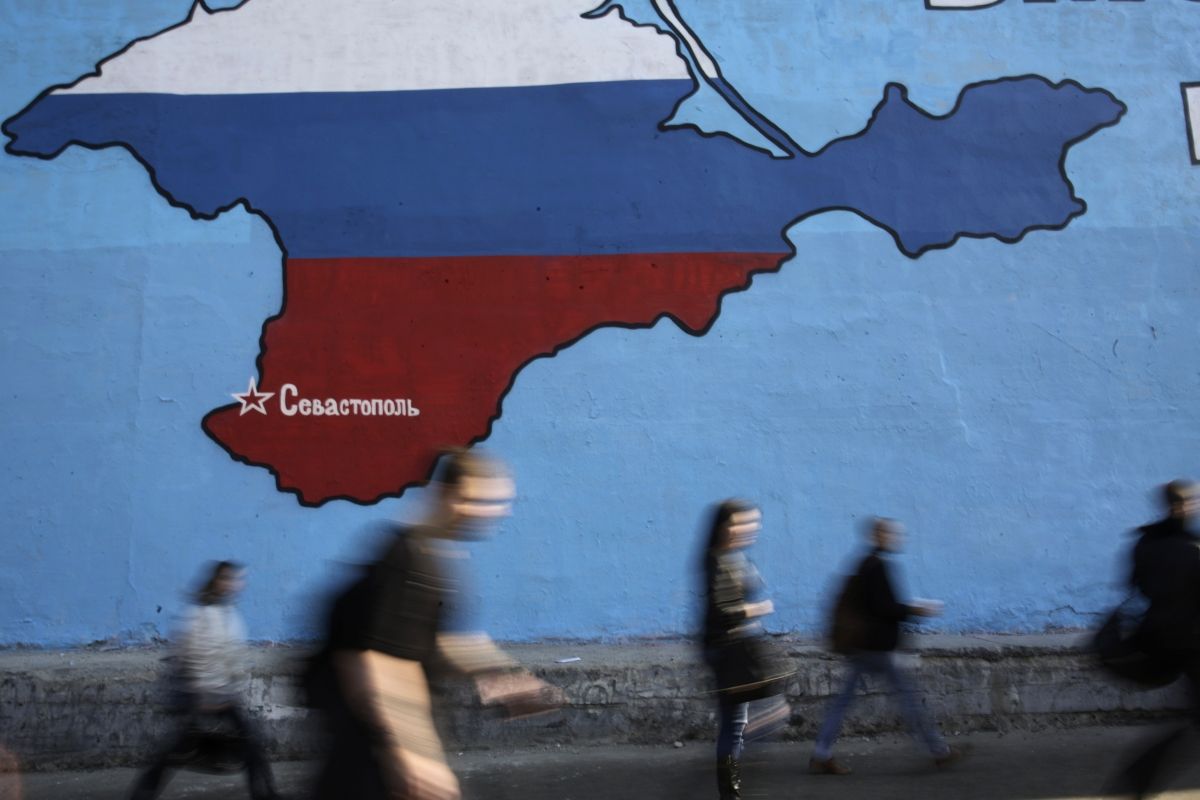 Russian officials have long argued that Crimea's history and language make it Russian territory. Now Moscow is resorting to science to argue Crimea's future lies closer to Russia than Ukraine.
Experts from Russia's Academy of Science (RAN) claim that Crimea as a land mass has physically been moving towards Russia since 2014, when Moscow held an internationally unrecognized vote to take control of the peninsula.
Ukraine and a majority of U.N. countries condemned the vote, though this has not stopped Russia from establishing de facto control. According to Russian scientists, since that day the tectonic movement of the region has seen it shift by 2.9mm eastwards, annually. The group claimed to have measured the move using a Kazara radio interferometer telescope.
"Since Crimea joined Russia, we wanted to answer the question, which way is Crimea headed," said Alexander Ipatov, from RAN's astronomy institute. "We found that it is moving towards Russia."
"This is not a joke, though it may seem like one," he told Interfax news agency. "Crimea is moving northeast."
Technically, this means Crimea is moving towards the Azov Sea, towards Russian and Ukrainian territories.
Ukraine and some of its Western partners have refused to recognize Russian members of parliament elected from Crimea in last month's elections as the Moscow-appointed local government is not recognized as legitimate.
Currently Russia is in the process of building a bridge with Crimea, which currently has no such land link to Russia, though it is connected to Ukraine's Kherson region.