Russia's New Warship Practices Artillery Fire in Black Sea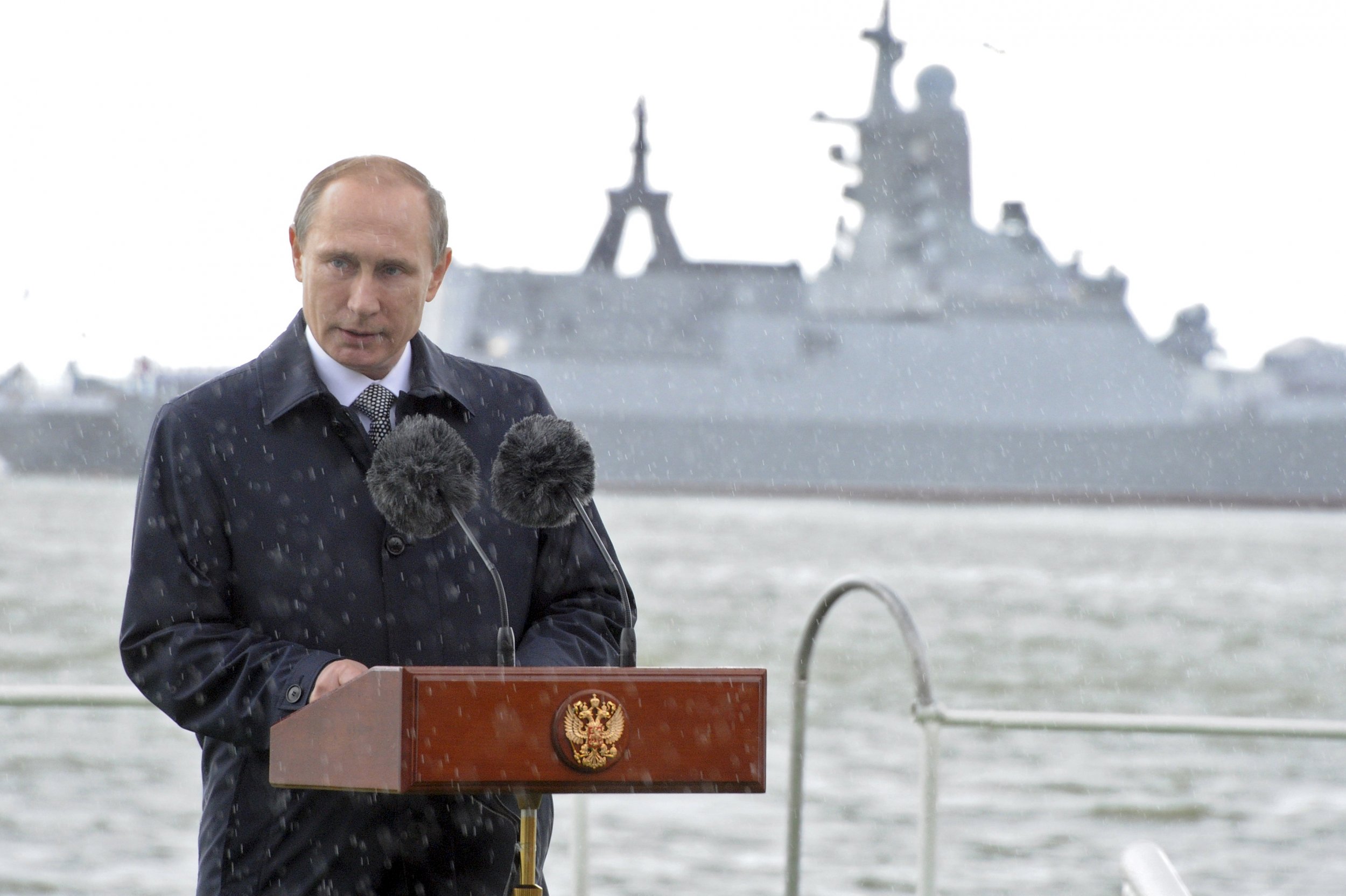 Russia has sent its new warship on live artillery fire practice in the Black Sea, as tensions in the region between Moscow and NATO continues to build.
NATO agreed new reinforcement measures in the Baltics with Poland at a summit in Warsaw last week and NATO Secretary General Jens Stoltenberg has opened the door to strengthening allied presence in the Black Sea. Russia has recently issued several warnings that it will bolster its defense assets in the region, with the country's envoy to NATO noting last week that it will do "everything" to retain Black Sea balance.
Russian and NATO officials meet on Wednesday to discuss NATO's reinforcement with U.S. Secretary of State who is also expected to meet Russian President Vladimir Putin the following day in a bid to ease tensions between the West and Russia.
However prior to the meetings Russia issued its own reminder of its capabilities in the Black Sea, dispatching a fleet of vessels, led by its new frigate Admiral Grigorovich involved in a series of war maneuvers.
"Today the ship under the command of Black Sea Fleet Admiral Alexander Vitko sailed off to conduct artillery fire on air and sea targets," a naval spokesman told state news agency Itar-Tass.
Alongside it, Russia also sent an RK-109 missile boat, an MB-23 sea tug and a deployment of Sukhoi Su-24 front fencer warplanes.
NATO Black Sea allies are currently in the middle of their own Black Sea drill off the coast of Bulgaria with Greece, Romania, Turkey, and Spain also taking part.