Why NATO's Landmark Summit in Poland Matters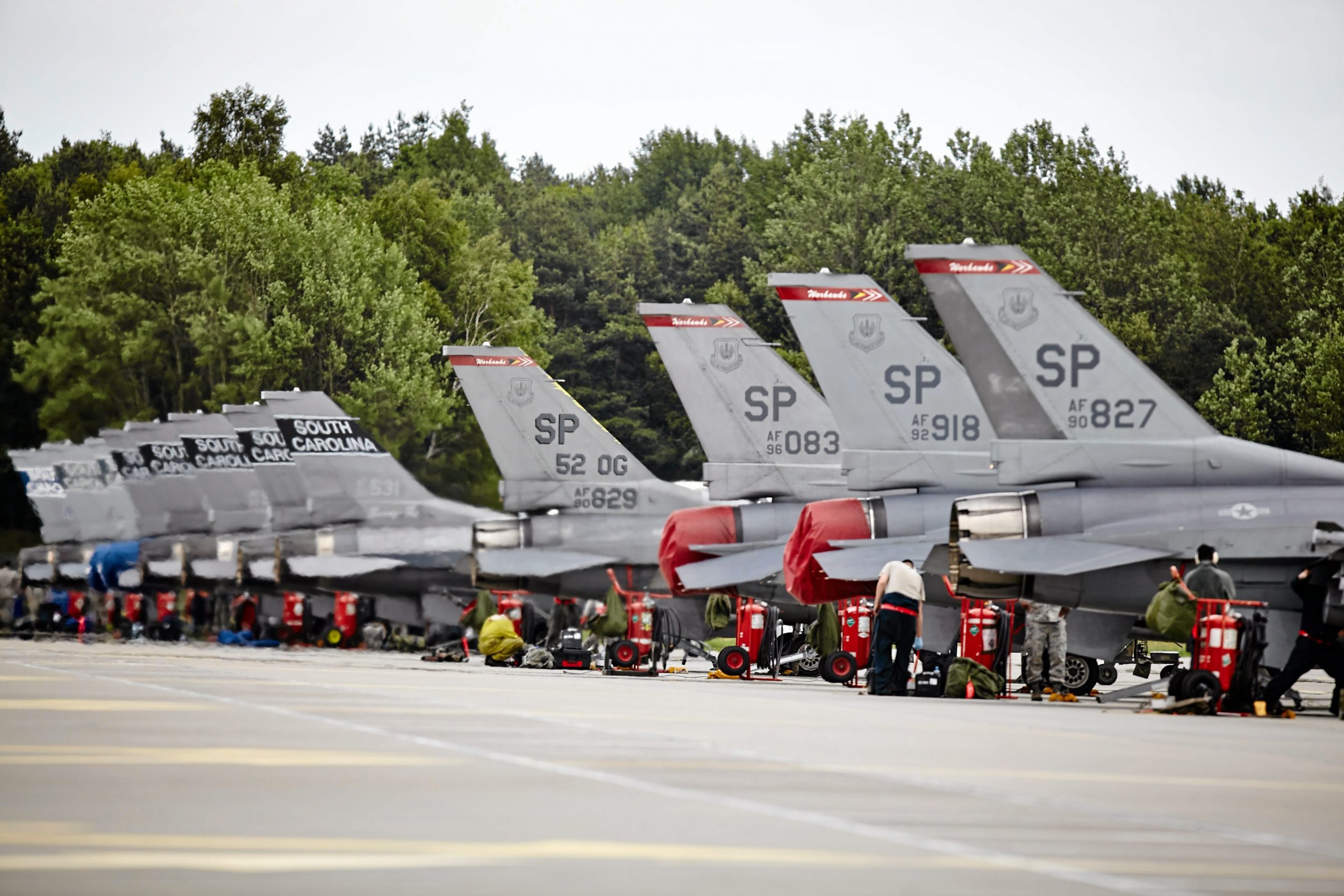 Since 1957 NATO has held 27 summits—some have been more eventful than others. Nearly 3,000 delegates from 28 NATO allies and 26 partners arrive in Poland for the weekend in what the Polish government is billing as the largest ever NATO summit. Here are a few reasons why, however eventful it turns out to be, the alliance's 28th summit is going to be a serious milestone in NATO and Europe's history.
Boots on the Ground in the Baltics
One of the most controversial issues in NATO's history has been expanding into Eastern Europe and deploying units there. Russia has long maintained that it considers deployments into its former sphere of influence a threat. While two years ago NATO announced what it hailed as its largest reinforcement since the end of the Cold War, it largely concerned troops that would not step into Eastern Europe unless for combat.
Until now, there has been very limited NATO presence in the region, despite persistent calls from the Baltics, Poland and others to strengthen defences.
"The previous summit in Wales [in 2014] was, in a sense, an emergency summit," Łukasz Kulesa, Research Director at the London-based think tank European Leadership Network, says. "It was a set of ad hoc decisions in response to the situation in Ukraine, which had to be taken with little prior preparation. Now it is about solidifying these defences."
"For the last two years you had a detailed lists of requests from the Baltics and Poland about assurance measures they would like to see. Most of the work was directed towards these countries, where you had a consensus about forward deployment and finding countries to form battalions," Kulesa adds.
Certainly the four battalions designated for rotational deployment between the four countries are the clearest sign yet that NATO will resist pressure from Russia to ignore calls from Moscow's former allies to shore up defences. It is also one of the marquee announcements of the summit.
Further discussion about the progress and readiness of the missile shield, elements of which will be hosted by Poland and Romania, is also likely and will also incense Russia. Russia's envoy to NATO has already requested a meeting with NATO officials after the summit and the details of any such announcements are bound to be discussed.
Black Sea Discussions
Since annexing Crimea, Russia has deployed more troops in the region and ramped up military exercises, coupled with warnings that it will not allow NATO to dominate the region. The Black Sea has seen some of the closest encounters between U.S. and Russian armed forces over the last year. Though any reinforcement there is unlikely to match that in the Baltics, NATO Secretary General Jens Stoltenberg has indicated other dialogue about shoring up defences there will be part of the summit's discussion.
"Some other countries besides the Baltics were simply late in the game to agree on assurance measures. Romania and Turkey spoke of setting up a NATO Black Sea Fleet recently but Bulgaria did not appear interested," Kulesa says. "There was not such discord among the Baltics so reinforcement there was more workable."
"We may see a multilateral brigade stationed in Romania, but the geopolitical argument for deployments in Poland and the Baltics is stronger at present," he adds. "Of course, if the Russians overplay their response to the Warsaw summit and move significant arms to the border and brandish weapons that change NATO's calculus then of course a number of countries will likely say, 'We tried restraint and it didn't work so we need to strengthen our presence in the Black Sea'."
Meanwhile Ukraine and Turkey have shown an openness to coordinate naval strategy in the Black Sea and a meeting on the sidelines between delegates is likely.
A Symbol of Eastern Europe's NATO Future
Poland will host a NATO summit for the very first time. Given it has been one of the most hawkish states when it comes to Russia's foreign policy and its Suwalki region has been pinpointed as a prime potential target for a Russian offensive on NATO, the choice of host seems significant.
"Of course this is not the first summit hosted in a former Communist ally state, as we have seen NATO summits in Bucharest and Riga. But having it in Warsaw has clear significance now," Kulesa notes. "It is a clear signal that NATO is ready to defend all of its members.
"There will be some signals to add to this symbolism over the course of the event, such as the dinner with heads of state in the presidential palace where President Andrzej Duda will welcome delegates to the place in which the Communist alliance's Warsaw pact was signed. There will be an emphasis on how many of its former members countries are now part of a completely different organisation in NATO."
Going Beyond NATO's Current Borders
Russia has made no secret of the fact that it does not endorse NATO expansion, especially towards its borders. While the alliance appears to be a long way from welcoming Georgia and Ukraine to its ranks, NATO will be far from passive in extending its reach where its assistance is called for.
"The alliance is in the process of enlarging to Montenegro," Kulesa says. "This will feature in the summit's proceedings and there will be increased focus on pragmatic cooperation with non-members Finland and Sweden . Everyone will be looking at the language from the NATO-Ukraine meeting, discussing their future relationship."
"Russia's language on Finland and Sweden and the pair's relationship with NATO has intensified lately. The Russians will be trying to find to what extent they will need to be vigilant of NATO actions near their northwestern borders."
"You will see also NATO highlighting the practical work that has done in improving the Ukrainian and Georgian armed forces. They have conducted exercises with those countries and in Georgia's case there has been a recent opening of a NATO-backed training centre. Many feel this is as good as the NATO presence in some members," he says.
"They will highlight all this work but NATO will also be very careful not to send the wrong kinds of signals that membership is right around the corner for these two countries, because it is not."
Threat From the South
While much of the build up to the summit has focused on NATO defences from a potential Russian threat, there has been much talk about the threat NATO faces from the south. Last month Stoltenberg met with Libyan Foreign Minister Mohamed Taha Siala, signifying NATO may be open to support the Libyan government, should it get the backing of the U.N. and EU.
"There will be a great deal said about the southern challenges as well with regards to security and addressing increased immigration," Kulesa says. "Delegates will address whether the alliance will be ready to support Libya if asked. They will agree on potentially sending a training mission to Iraq and assisting in surveillance measures to deter Islamist militants."
NATO has already shown a readiness to tackle migration into Europe, pledging to ward off illegal trafficking through the Mediterranean in February and this discussion will likely be reopened at the summit.